ISLAMABAD, Pakistan: Pakistan recorded 1,078 Cases and 20 deaths on October 29, the highest figures in nearly three months indicating that the COVID-19 curve is again on the rise in the Country, the Dispatch News Desk (DND) news agency reported.
In the last 24 hours, 32,933 tests were conducted throughout the Country, which were also the second highest in the last 22 days, to ascertain the infected persons.
The data updated by the National Command & Operation Centre (NCOC) on Friday morning showed that 1,078 people tested positive for Coronavirus and 20 died of it on October 29.
Prior to it, the highest Coronavirus Cases in the Country surfaced on July 30 when 1,114 Cases were registered and August 6 witnessed 21 deaths.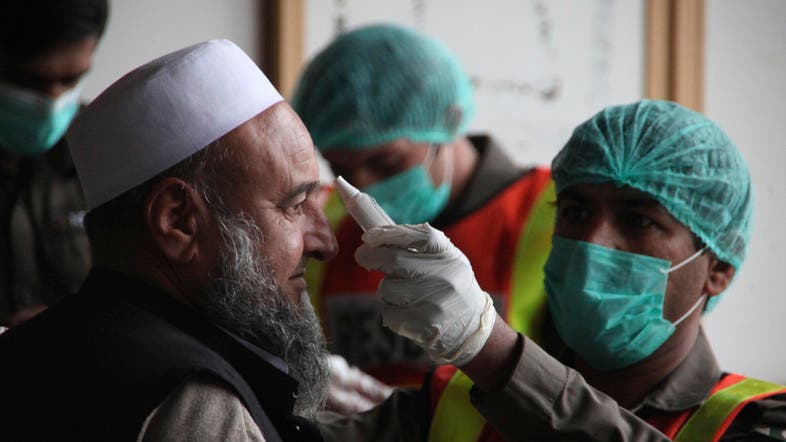 Since February 26, a total of 332,186 Coronavirus Cases and 6,795 deaths have been registered in the Country.
However, 313,527 Cases of them (94.4%) have resulted in recoveries, making it a significant count.
As of October 30, the Total Active COVID-19 Cases in Pakistan are 11,864.
As per the NCOC, at present 808 COVID-19 patients are admitted in 735 hospitals equipped with the facilities to deal with the virus across the Country.
Meanwhile, the NCOC has launched a Whatsapp number for the registration of COVID-19 related violations by the public.
The people have been asked to report the violations of COVID-19 Standard Operating Procedures (SOPs) with the NCOC through the following procedure;
Take a picture, write a brief account of the violation, and send it to 03353336262 (0335333NCOC) along with these details: Location Name, Tehsil/District/City, Date and Time, and Event.