ISLAMABAD, Pakistan: As many as 66,457 people have been diagnosed with the Coronavirus (COVID-19) in Pakistan by May 30 after the emergence of 2,429 more Cases in the last 24 hours, according to the National Command & Operation Centre (NCOC).
In the last 24 hours, 12,020 COVID-19 tests were conducted throughout the Country including 5,341 in Punjab, 3,016 in Sindh, 1,214 in Khyber Pakhtunkhwa, 1,015 in Islamabad, 753 in Balochistan, 237 in Azad Kashmir (AJK), and 144 in Gilgit-Baltistan.
By now, a total of 532,037 tests have been conducted in Pakistan to diagnose the virus.
In terms of fatalities, a total of 1,395 deaths including 78 in the last 24 hours have been recorded throughout the Country. Whereas 24,131 patients have been recovered from the disease.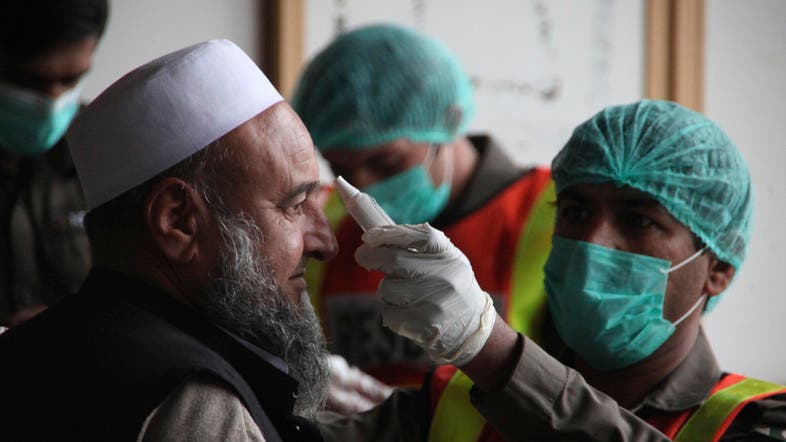 The most number of Coronavirus Cases have been detected in Sindh wherein 26,113 people have been tested positive. Likewise, 427 patients have succumbed to the virus and 12,750 have been recovered in Sindh.
In Punjab, 24,104 people have so far been infected by the virus, 439 have died and 6,507 have got recovered.
Moreover, Khyber Pakhtunkhwa has recorded 9,067 Cases, 445 deaths & 2,731 recoveries and Balochistan has recorded 4,087 Cases, 46 deaths & 1,400 recoveries.
The Islamabad Capital Territory (ICT) so to date detected 2,192 Coronavirus Cases. Of them, 23 Cases ended up in deaths while 161 people have now recovered.
In Gilgit-Baltistan, 660 people have been tested positive, 9 have passed away and 477 have recovered whereas in AJK, 234 Cases, 6 deaths, and 105 recoveries have so far been registered.
As per the NCOC, currently 4,175 Coronavirus patients are admitted in 727 hospitals having COVID-19 facilities across the Country. It also said that 707 patients are in critical condition.