ISLAMABAD, Pakistan: The Country registered 37 deaths and 3,795 new Coronavirus Cases in the last 24 hours, with a positivity ratio of 9.71%.
As many as 39,076 people were tested on December 6 throughout the Country, and 3,795 of them found positive.
Of the total Coronavirus Cases and fatalities recorded on December 6, 3,177 Cases and 15 deaths were registered in Punjab, 3,019 Cases and 8 deaths in Sindh, 1,413 Cases and 9 deaths in Khyber Pakhtunkhwa, 341 and 1 death in Islamabad, and 181 Cases and 4 deaths in Azad Kashmir.
Likewise, Balochistan and Gilgit-Baltistan recorded 169 and 98 Cases respectively.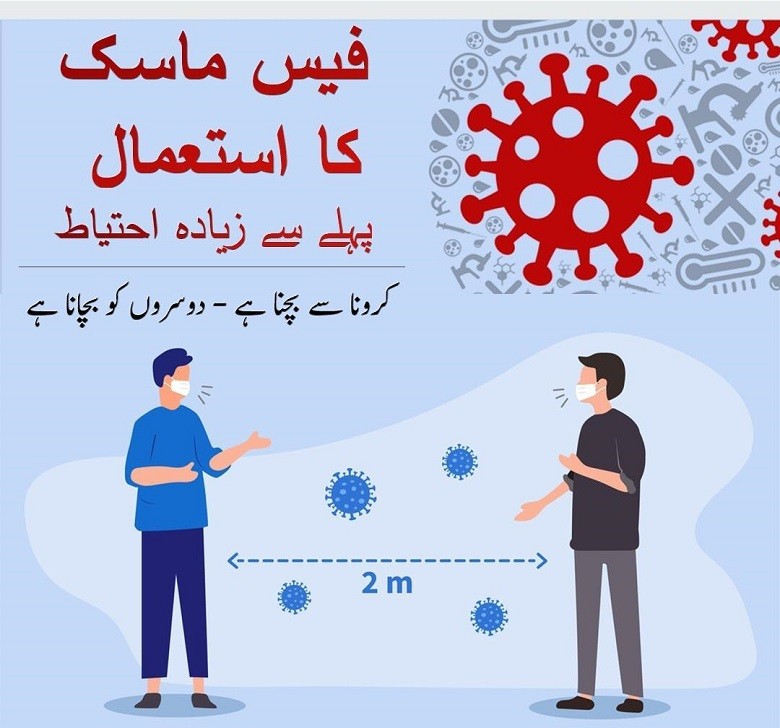 On December 6, the highest COVID positivity ratio was observed in Karachi 21.31% followed by Abbottabad 17.86% and Peshawar 16.66%.
In terms of province-wise positivity ratio, Sindh recorded a positivity ratio of 15.83%, Punjab 5.54%, Khyber Pakhtunkhwa 8.22%, Balochistan 11.61%, Islamabad 8.20%, Azad Kashmir 11.93%, and Gilgit-Baltistan 2.89%.
In total, 420,294 Coronavirus Cases have so far surfaced in Pakistan and 8,398 patients have died of the disease.
However, a significant number of 356,542 people have recovered now.
Of the 55,354 COVID patients under treatment across Pakistan, 3,094 are admitted in 616 hospitals while 2,441 of them are in critical condition.
Province-wise COVID Positivity Ratio under:-
Punjab
Lahore                     9.74%
Rawalpindi               12.09%
Faisalabad                5.28%
Sindh
Karachi                    21.31%
Hyderabad               14.00%
Khyber Pakhtunkhwa
Peshawar                 16.66%
Swat                        4.27%
Abbottabad              17.86%
Balochistan
Quetta                      7.05%
Islamabad
ICT                           8.20%
AJK
Mirpur                        –
Muzaffarabad              –
Gilgit-Baltistan
Gilgit                         9.09%
Ventilators details;
322 patients are on ventilators across Pakistan
Punjab
Faisalabad                  3
Lahore                       91
Multan                       45
Rawalpindi                 19
Sindh
Hyderabad                 0
Karachi                      82
Khyber Pakhtunkhwa
Abbottabad                0
Peshawar                  43
Islamabad   
Islamabad                39