ISLAMABAD, Pakistan: Pakistan will present a comprehensive resolution at the next meeting of the Foreign Ministers of the Organisation of Islamic Cooperation (OIC) Member Countries, proposing to observe March 15 as the International Day against Islamophobia.
The Foreign Minister Shah Mahmood Qureshi will present the resolution in the OIC forum on the instructions of Prime Minister Imran Khan.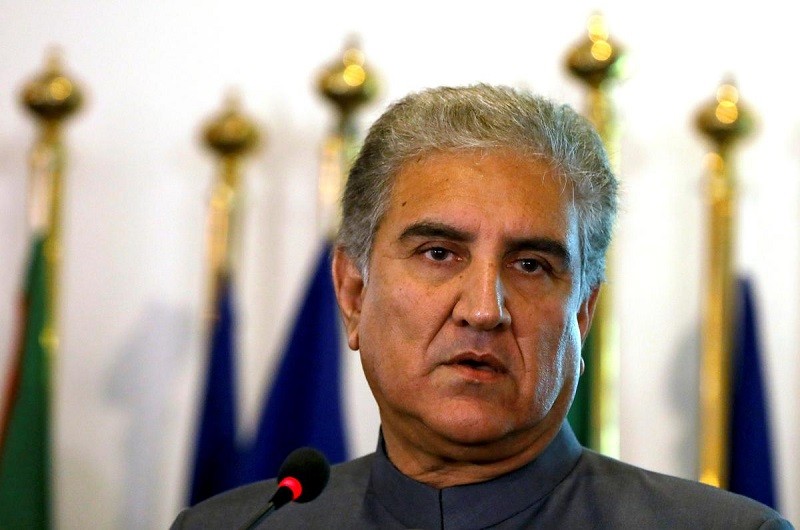 In a statement on Monday, Shah Mahmood Qureshi said that the irresponsible statement of the French President Emmanuel Macron has added fuel to the fire.
The minister said that the French Ambassador to Pakistan Marc Baréty has been summoned to the Ministry of Foreign Affairs in Islamabad to register Pakistan's protest over the issue.
Shah Mahmood Qureshi said that there is resentment in the world over the blasphemous caricatures.
The foreign minister said that nobody has the right to hurt the sentiments of millions of Muslims under the garb of freedom of expression.
Qureshi said that the seeds of hate that are being cultivated today will polarize the society and have serious consequences.
Furthermore, he urged the United Nations to take notice and action against the hate-based narrative against Islam.
Separately in a Tweet, the Prime Minister's Special Representative on Religious Harmony Maulana Tahir Ashrafi also said that the issue of blasphemous caricatures will be taken up at the OIC.
Maulana Tahir Ashrafi said that France has badly hurt the sentiments of Muslims in the month of Rabi-ul-Awwal.
The Special Representative said that Prime Minister Imran Khan has already raised the desecration of sanctities at every forum. He said that love for the holy Prophet Hazrat Muhammad (SAW) more than anything else in the world is part of our faith.
ماہ ربیع الاول میں فرانس نے مسلمانوں کے جذبات کو بری طرح مجروح کیا۔گستاخانہ خاکوں کا معاملہ او آئی سی سمیت ہر فورمر پر اٹھایا جائے گا۔وزیراعظم مسلمانوں کے مقدسات کی توہین کا معاملہ اس سے پہلے بھی ہر فورم پر اٹھا چکے ہیں۔دنیا کی ہر شہ سے بڑھ کر حضورﷺسے محبت ایمان کیلئے ضروری ہے۔

— TahirMahmoodAshrafi حافظ محمد طاهراشرفى (@TahirAshrafi) October 26, 2020