Islamabad, Pakistan: The federal government of Pakistan is considering to withdraw certain clauses of "Automotive Development Policy 2016-21"  and reintroducing "Personal Baggage Car Scheme" while putting ban on free import of used cars from Japan.
Sources in Ministry of Industries indicate that import of Japanese cars increased manifold in Pakistan after federal Government announced "Automotive Development Policy 2016-21" and over 60,000 cars were imported per year during the last two years. The majority of imported cars were SUV, subcompact and compact cars.  "The popularity of imported small cars (compact cars) directly threatened a local manufacture of small cars in Pakistan which launched two different models of subcompact and compact cars without good sale in local market.
Import of used cars in 2015-16 was 49,348 units which drastically increased during 2016-17 and 2017-2018 fiscal year (till December 2018).
According to sources in Ministry of Industries, the Federal Government introduced Automotive Development Policy 2016-21 to enforce of safety regulations by providing competition but now is planning to withdraw the policy due to tremendous pressure coming from local manufactures of subcompact and compact cars.
Importers and sellers of used imported cars are ready to resist withdrawal of policy of import of three-year used cars and reintroduction of Personal Baggage Car Scheme in which only one person travelling to Pakistan can bring one car.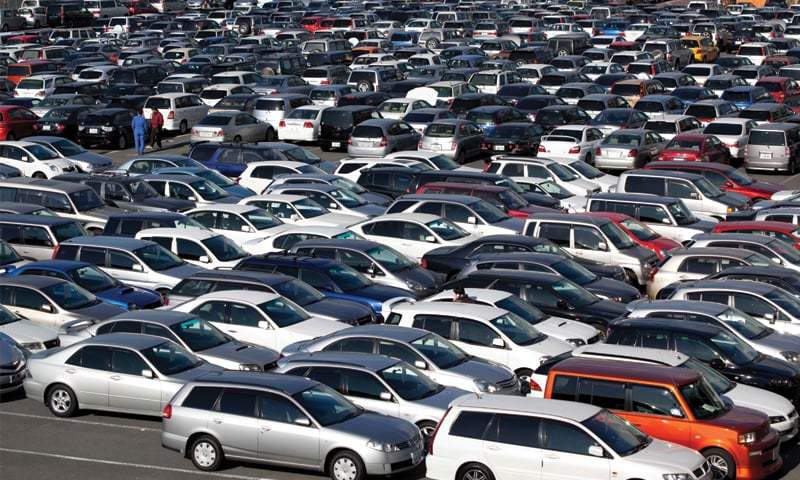 Spare Parts dealers are of the view that ban on import of used car would be disastrous not only for automobile sellers rather users of these cars because Spare parts dealers would not invest in importing spare parts of these cars in case number of units do not increase this year.
"We cannot import expensive spare parts regularly if there are fewer cars in use and there is less demand. If a model is in demand and is being imported then we can import spare parts but if we know that import of that model is ban then we will not import spare parts and will wait for sale of parts in our stocks and stores", said Sheikh Waqar – a local spare parts importer and dealer in Rawalpindi when he was asked by Dispatch News Desk (DND) to explain impact of ban of imported cars on buyers and users of such cars.