ISLAMABAD, Pakistan: The Foreign Office has said that Pakistan is opposed to any move for annexation of the occupied Palestinian territories as it would be a serious violation of International law and a dangerous escalation in an already volatile situation.
"We have seen reports about the framework agreement by Israel's coalition government proposing "annexation" of the West Bank with grave concern," the Foreign Office Spokesperson Aisha Farooqui said in her Opening Statement at the weekly media briefing in Islamabad on Thursday.
The Spokesperson said that the West Bank and Jordan valley are Palestinian territories, illegally occupied by Israel since 1967.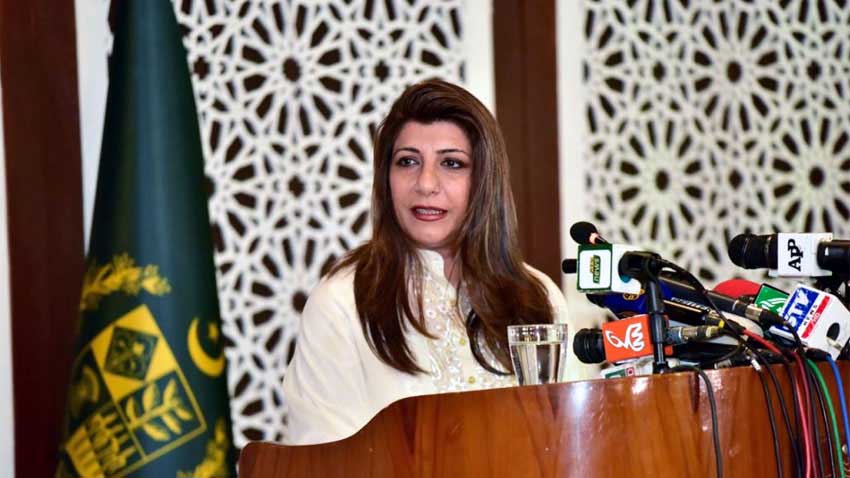 Aisha Farooqui said that Pakistan supports the position adopted by the United Nations (UN) and the Organization of Islamic Cooperation (OIC) on the issue of Palestine and calls upon the International Community to uphold and support the rights of the Palestinians.
"We reiterate our consistent support for the two-state solution of the Palestine issue as enshrined in the relevant Security Council and General Assembly Resolutions," she said.
"Pakistan renews its call for establishment of a viable, independent and contiguous State of Palestine, on the basis of internationally agreed parameters, the pre-1967 borders, and with Al-Quds Al-Sharif as its Capital."
The Spokesperson said that we would also like to underscore that the Jammu & Kashmir dispute and Palestinian issue continue to be the longest standing items on the UN and OIC agenda.
Aisha Farooqui said that the attempts being made by the occupying powers in Palestine and Indian Occupied Jammu and Kashmir are essentially similar, particularly with reference to human rights violations, seeking to alter the demographic structure, and posing threat to peace and security.
Both these situations are worsening and call for urgent attention of the International Community, she said.