ISLAMABAD, Pakistan: Stranded in the quagmire of grave financial hardships fueled by the fragile socio-economic system, Pakistan has lifted around two-month-long restrictions imposed earlier to alleviate the COVID-19 impact though infections are yet on the rise and mortalities have touched 600, the Dispatch News Desk (DND) news agency reported.
It's was quite evidently a tough decision the Country's leadership went on to take as when on May 7 the decision to incrementally lift the lockdown was taken on, Pakistan had detected 1,764 new Coronavirus on that day, the highest recorded so far in a day.
But as above indicated that restrictions are not being lifted at once; rather a systematic approach is being applied as only those aspects of life i.e. Small Businesses have been allowed to operate under certain Standard Operating Procedures (SOPs) whose opening had become inevitable.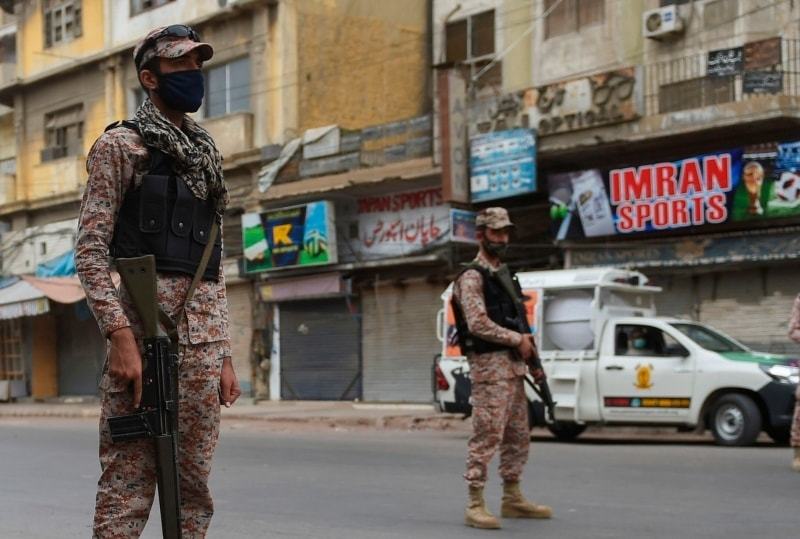 While announcing the decision to lift the lockdown phase-wise from May 9, Prime Minister Imran Khan noted that labourers, ordinary people, and small businesses had suffered a lot due to the lockdown which prompted them to open the curbs.
The prime minister said that a substantial portion of Pakistan's population is living under the poverty line, and now even the middle-class people have also severely been dented by the lockdown.
Imran Khan further said that the government had already been battling had to push the Country out of the economic mess and somehow managed to propel it on an upward economic trajectory. But all their efforts have now gone in vain as the Country's revenue collection has plunged to 35 percent while exports have also slipped down.
Therefore, he added that it had become indispensable for them to normalize the financial activities in the Country, knowing that it may further elevate the curve of COVID-19 if social distancing and precautionary measures are not adopted.
It's worth noting that the federal government had already eased the restrictions on construction activities throughout the Country, aiming at to let the Construction Industry flourish which would eventually generate huge employment opportunities.
Not only the government announced the Economic Stimulus Package amounting to Rs 1.25 trillion for the impoverished segments; rather it also extended landmark incentives for the Construction Sector, waving off a number of taxes and levies for the above-mentioned purposes.
As the entire Country had been placed under a lockdown inflicting upon financial losses to almost every household, the government also undertook an excellent initiative duly lauded by the World Economic Forum (WEF) as well of employing the people for planting trees under the Green Stimulus Package.
The package not only enabled thousands of people to earn for their livelihood but it also helped the government to further accelerate its ambitious plan of planting 10 billion trees across the Country to mitigate the global warming impact.