Islamabad, Pakistan: Pakistan has expressed condolences over the loss of precious lives in the Ukrainian Airlines plane crash, reports DND News Agency from Islamabad.
In an official statement issued by the Foreign Office of Pakistan, the President and Prime Minister of Pakistan have expressed their profound grief and sorrow over the loss of so many precious lives in the tragic crash of Ukrainian International Airlines passenger plane in Tehran today.
Our thoughts and prayers are with the bereaved families and all those who have lost their loved ones.
The leadership, government and people of Pakistan offer their sympathies and condolences to the Governments and people of Ukraine, Iran, Canada, Sweden, Afghanistan, Germany and the UK, whose nationals were reportedly on board this flight.
It may be mentioned that Flight #PS752 of Ukraine International Airlines carrying 176 people crashed in Iran on Wednesday January 8, 2020 with no survivors.
Ukraine International Airlines flight PS752 to Kyiv went down after taking off from Imam Khomeini airport in Tehran at 06:12 local time (02:42 GMT). The majority of passengers were from Iran and Canada.
The National Security and Defense Council of Ukraine (NSDC) said that there were 11 Ukrainian citizens aboard the UIA plane.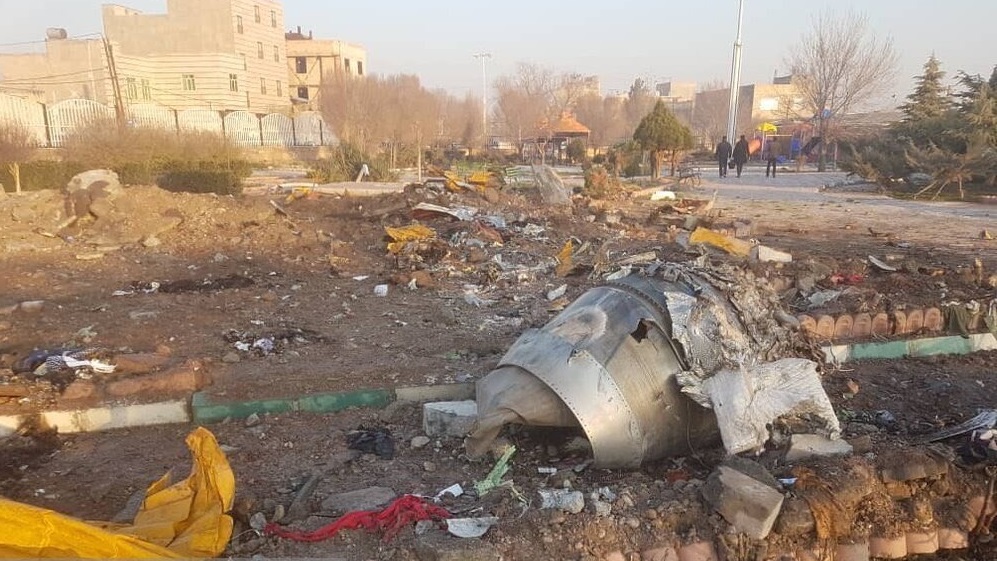 "According to operational information, on board the Boeing 737 of PS 752 flight of Ukrainian International Airlines, which crashed after leaving Imam Khomeini Airport in Tehran, there were two Ukrainian citizens and nine crew members – also Ukrainian citizens," the press service of the NSDC said on Facebook.
The majority of the deceased passengers was Iranians while citizens from Germany and Canada were also among the dead.