ISLAMABAD, Pakistan: The Foreign Minister Shah Mahmood Qureshi has said that Pakistan is committed to promoting a strategic partnership with Malaysia in various fields of mutual interest including economy, trade, education, science, and technology.
"(It) was a pleasure speaking to my friend Hishammuddin Hussein, reaffirming the excellent ties between Pakistan and Malaysia," Qureshi said on Twitter alluding to his telephonic conversation with his Malaysian Counterpart on Friday.
During the conversation, the two foreign ministers expressed satisfaction over the bilateral relations between Pakistan and Malaysia and appreciated the exemplary bilateral cooperation during the Coronavirus (COVID-19) pandemic.
"We spoke on issues of mutual interest with a focus on further enhancing our strategic partnership across trade, defence, education, science, and technology," Shah Mahmood Qureshi told.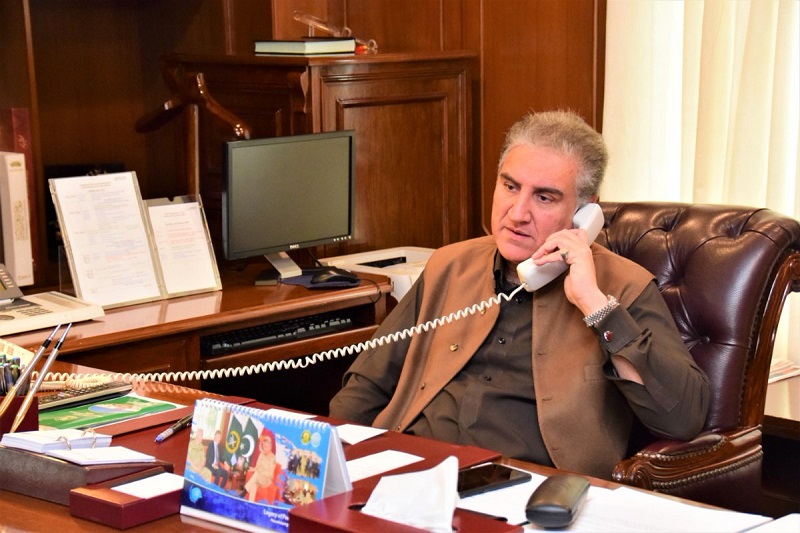 Qureshi thanked his Malaysian Counterpart for taking special care of the Pakistani Community in Malaysia during the COVID-19 pandemic.
"Malaysia and Pakistan will continue our close bilateral ties through more government-to-government cooperation across a range of sectors," the Malaysian foreign minister said responding to Qureshi's tweet.
"It's important for us to emerge from COVID-19 stronger and united," he added.
Shah Mahmood Qureshi also extended good wishes for the Asia-Pacific Economic Cooperation (APEC) Summit to be held in Malaysia in December 2020.
The two foreign ministers agreed to continue mutual consultations for the development of bilateral relations and ties.