Islamabad, Pakistan: The Ambassador of Ukraine to Pakistan Lakomov Vladimir has said that Pakistan and Ukraine enjoy excellent bilateral relations.
Addressing a Book presentation ceremony of selected poems by Irshad Ullah Khan and translated by Vasyl Ivashko here in Islamabad, the Ambassador of Ukraine to the Islamic Republic of Pakistan Lakomov Vladimir Ivanovich  (Лакомов Володимир Іванович) said that book of Irshad Ullah Khan given special attention by Ukrainian media and it helped to promote bilateral relations of the two countries and Pakistan in Ukraine.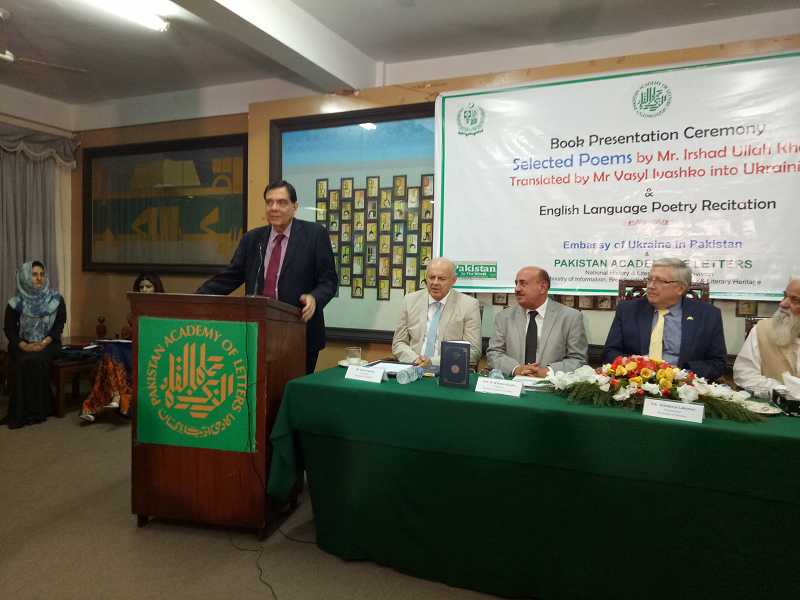 Ukrainian Ambassador Lakomov Vladimir Ivanovich stated that book of Irshad Ullah Khan was published in connection with celebrations of 25 years of Pak-Ukraine diplomatic relations. He stated that book represented wonderful relationship between Ukraine and Pakistan. He stated that writer through his poetry expressed dialogue between the poet and the God in poetry.
The ceremony was hosted by Pakistan Academy of Letters with the collaboration of Embassy of Ukraine in Pakistan.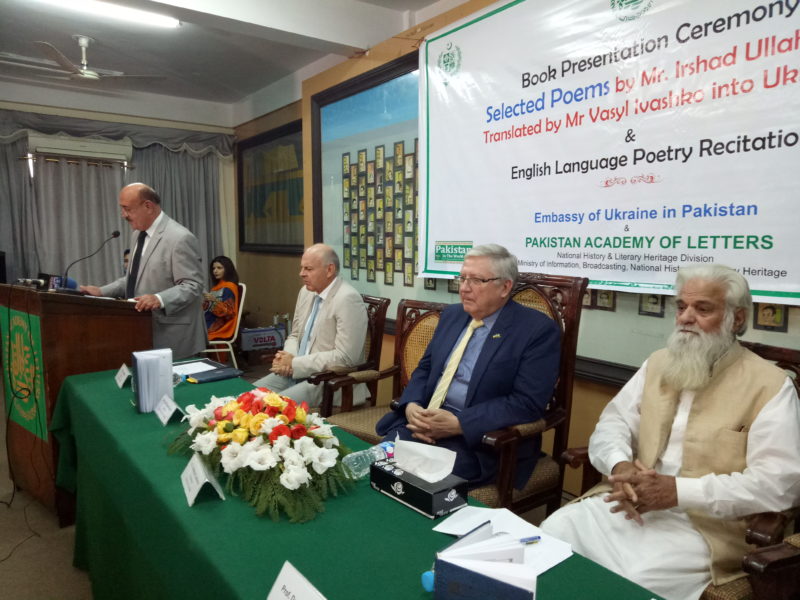 Other speakers at ceremony stated that society cannot live without literature and language is a door to the heart of the people. They said that literature is utmost for healthy development of any society.
It is pertinent to mention that Vasyl Ivashko, Counsellor, Embassy of Ukraine is well known writer and thinker among Ukrainian readers.