ASTANA, Kazakhstan: "Pakistan and Kazakhstan have cultural and regional proximity with strong historic linkages and exchange of information and enhancing cultural interaction will help both the nations to understand each other".
This was said by Samat Kushumbayev (Самат Кушумбаев) of Kazakhstan Institute for Strategic Studies under the President of Kazakhstan while his meeting with a media delegation here at Astana that is visiting Kazakhstan.
He was of the view that news in international arena are mostly negative, and urged that positivity should be promoted.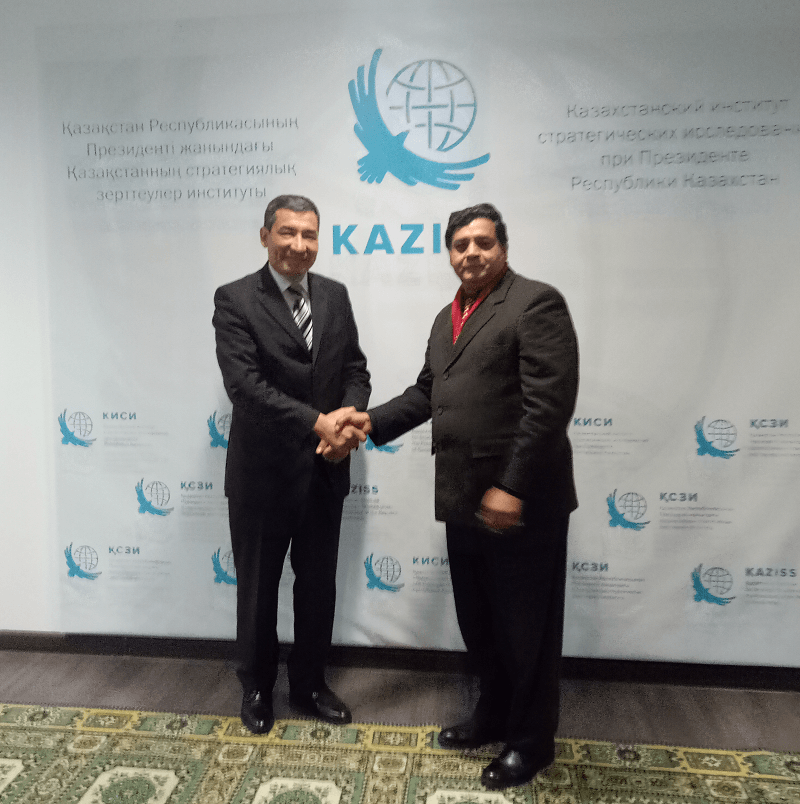 Talking about member-states of Shanghai Cooperation Organisation (SCO), Kushumbayev was of the view that SCO was (is) reality of world comprising of 50 percent of total population of the world with biggest share in energy production and consumption. He stated that major joint projects have been completed in SCO member states under the framework of B&R including highways, railways, tunnels and electric power plants, which improves the cross-border logistics conditions and promotes the development capacity of the SCO countries. He stated that Gwadar Port links China through Pakistan while Chabahr Port of Iran links central Asia with China and the Arabian Sea.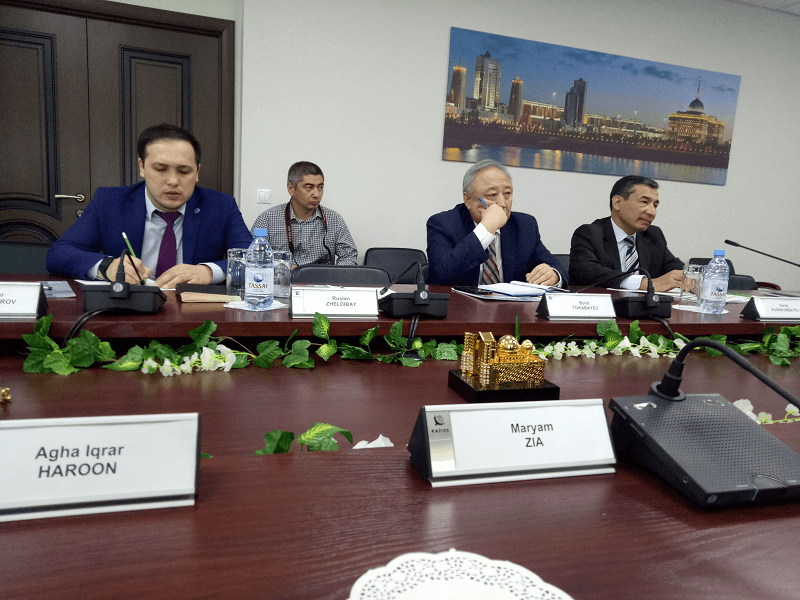 While talking about Pakistan, he said that majority of population of Pakistan is (was) young and he had traveled to Pakistan in the past and understand that this country (Pakistan) has (had) great potential for an excellent future in the region.
Talking about the situation in Afghanistan, Kushumbayev was of the opinion that Afghanistan is (was) a bridge between Central Asia and South Asia, and peaceful Afghanistan is need of everybody in the region. He stated that he wished to see Afghanistan as a land of opportunity for the region instead of a land for threats for the region.
Members of visiting members of Pakistani media delegation asked several questions related to Kazakhstan and appreciated the level of infrastructure development they saw in modern city of Astana.
The Chief Editor of Dispatch News Desk (DND) news agency Agha Iqrar Haroon while appreciating Kazakh President Nursultan Nazarbayev said that Kazakhstan is (was) a country that has (had) been able to prevent ethnic and religious strife in a territory where 140 ethnic groups and many religions reside can be a model for study and imitation for countries those are facing multicultural crises.