ISLAMABAD, Pakistan: The Senate was informed on Thursday that over Rs 22 million were spent on parliamentarians and bureaucrats for their medical expenditures abroad during the last five years.
In a written reply, the Minister for National Health Services, Regulations and Coordination Aamir Mehmood Kiyani told the Upper House that 10 persons including parliamentarians and government officers of BPS-20 and above availed the facility of medical treatment abroad during the last five years.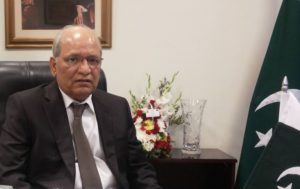 The minister told that the Pakistan Muslim League-Nawaz (PML-N) leader and the former Federal Minister for Climate Change Senator Mushahidullah Khan received the medial treatment abroad for Rs 27,55,208.
Kiyani told that Pakistan Tehreek-e-Insaf's (PTI) Rashid Godil and Sahibzada Muhammad Nazeer Sultan received the medial treatment abroad for Rs 31,80,000 and US $30,000 respectively.
It is to be noted here that both Rashid Godil and Sahibzada Nazeer Sultan joined PTI in June and May 2018 respectively. Prior to that, Rashid Godil was affiliated with Muttahida Qaumi Movement-Pakistan (MQM-P) while Sahibzada Nazeer Sultan belonged to PML-N.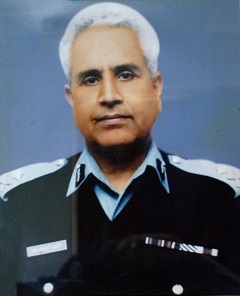 Likewise, Rs 26,55,496 were spent on Retd. Inspector General of Police (IGP) Wajahat Latif's medical treatment abroad, US $15,000 were spent on the Deputy Secretary M/o National Food Security & Research Syed Liaquat Ali Shah Naqvi, US $16,23.47 on the Secretary/Member Incharge Federal Ombudsman Abdul Malik Ghuri, Rs 500,000 on Retd. Director President's Secretariat Parveen Sagher W/o Sagher Ahmed, Rs 1.2 million on Steel Door Welder M/o Overseas Pakistani & Human Resource Development, Islamabad Amjad Butt, US $15,000 on IGP BPS-22 National Coordinator NECTA Ehsan Ghani, and US $15,000 on SO (Officer) Mineral M/o Petroleum & Natural Resources Muhammad Asim Qadir Haye.