ISLAMABAD, Pakistan: Further 566 people tested positive for Coronavirus (COVID-19) and 7 succumbed to it across Pakistan on September 25, according to the data by the National Command & Operation Centre (NCOC).
So far, a total of 309,581 people have been infected with the virus and 6,451 have died of it in the Country.
However, a significant number of 295,333 people have now recovered which is 95.4 percent of the total registered Cases; therefore, now the Active Coronavirus Cases in Pakistan remain 7,797.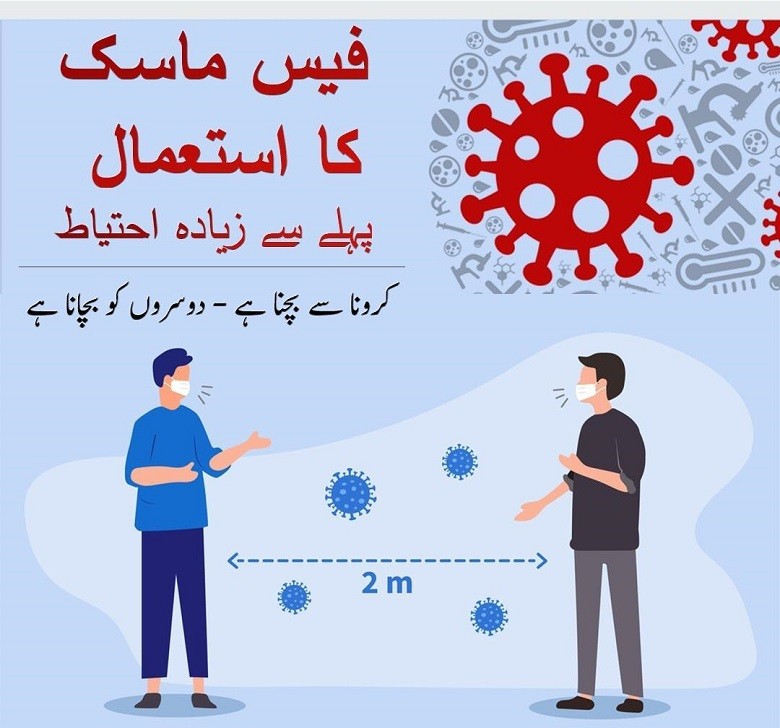 On September 25, 40,167 tests were conducted to diagnose the virus throughout Pakistan including 16,976 in Sindh, 12,735 in Punjab, 4,319 in Khyber Pakhtunkhwa, 4,097 in Islamabad Capital Territory (ICT), 1,074 in Balochistan, 227 in Gilgit-Baltistan, and 739 in Azad Jammu and Kashmir (AJK).
To date, 135,488 Coronavirus Cases have been detected in Sindh, 98,941 in Punjab, 37,588 in KPK, 16,367 in ICT, 14,932 in Balochistan, 3,635 in Gilgit-Baltistan, and 2,630 in AJK.
Whereas 2,481 deaths have occurred in Sindh, 2,229 in Punjab, 1,259 in KPK, 181 in Islamabad, 145 in Balochistan, 85 in Gilgit-Baltistan, and 71 in Azad Kashmir.
As per the NCOC, 104 ventilators are at present occupied across Pakistan out of 1,912 ventilators allocated for COVID-19.