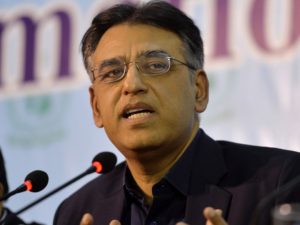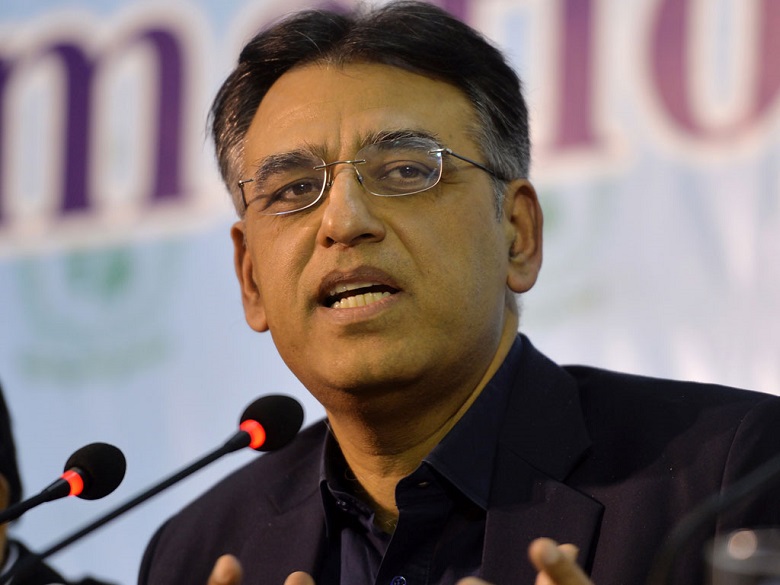 ISLAMABAD, Pakistan: The Federal Minister for Planning, Development and Special Initiatives Asad Umar on Friday told the National Assembly that Pakistan had achieved the capacity of conducting over 15,500 Coronavirus tests per day and 70 laboratories were fully functioning in the Country.
In his remarks in the House which discussed the situation arising out of COVID-19 pandemic, the minister said over 1,000 ventilators were being added to the existing health facilities to treat the Coronavirus affected patients.
Asad Umar said around 100,000 health workers including doctors, nurses, and paramedics regarding the correct use of Personal Protection Equipment (PPE) while 5,000 intensive care unit (ICU) workers would be trained to handle Corona patients.
Regarding the government's relief efforts, Asad Umar said the Pakistan Tehreek-e-Insaf (PTI) government had given the biggest relief package of Country's history.
The minister said the federal government was working in close coordination with the provincial government in efforts to combat Coronavirus.
ہم اپنے ملک کے اعدادوشمار اور صورتحال کو مدنظر رکھ کر فیصلے کرتے ہیں
ملک میں ٹیسٹنگ کی صلاحیت میں بتدریج اضافہ کیا جا رہا ہے
ایک لاکھ ڈاکٹرز اور طبی عملے کو حفاظتی سامان کے استعمال کی ٹریننگ دی جائیگی
وفاقی وزیر منصوبہ بندی و ترقی اسد عمر pic.twitter.com/rSnUfz8toB

— PTV News (@PTVNewsOfficial) May 15, 2020