Isn't Instagram our favorite place to hang out these days? The lockdown had ensured that our favorite celebrities start to post more of their personal life, and that has given us a real peek in who they are as personalities. One of the most followed celebrities throughout the lockdown period in Pakistan has been Iqra Aziz. She is partially famous because of her superb acting and partially because of her husband's theatrics.
This is why today we decided to pick some of our favorite pictures from Iqra's Instagram account that we want you to look at too:
Iqra Aziz With Plants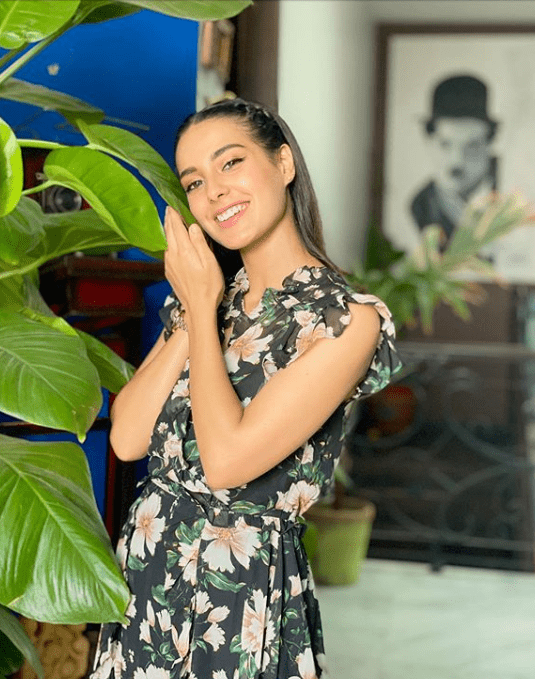 This is definitely the freshest picture of Iqra in her account. Clad in a summer flowery, flowy dress she looks cute with all that greenery alongside her. Love it!
Iqra Aziz & Yasir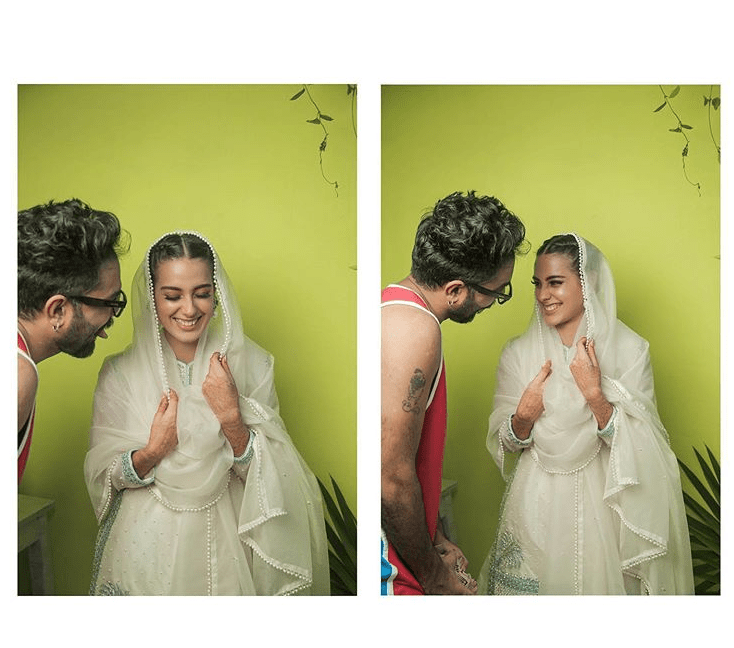 No matter what stunts Yasir pulls off on social media, these two really make a lovely duo. This picture is all volumes of cute and we can't get enough of the couple here!
Iqra & Colors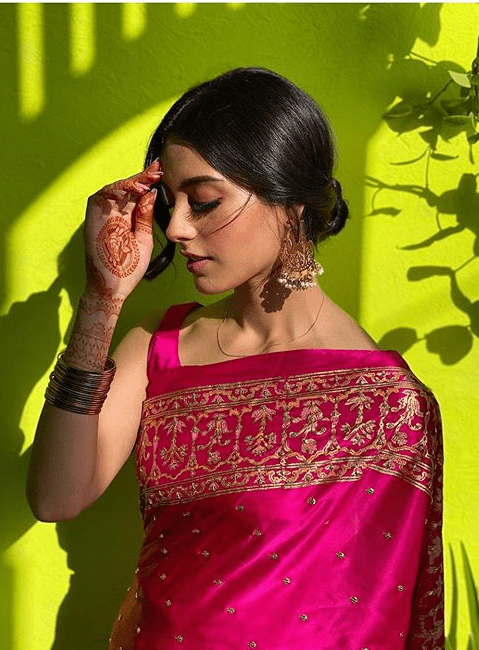 Iqra loves this corner of her house the most, and so do we. The popping green paired with a shocking pink saree and that glowy highlighter makes her look absolutely ethereal.
Our Desi Cinderella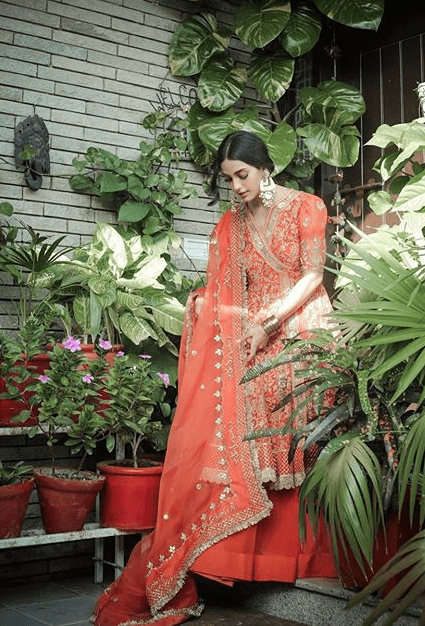 If there was ever a desi Cinderella made, it would without any doubt be Iqra. Her love for colors is again apparent in this picture with orange in front of lots of greens. She is stunning here!
Joy Of A Good Look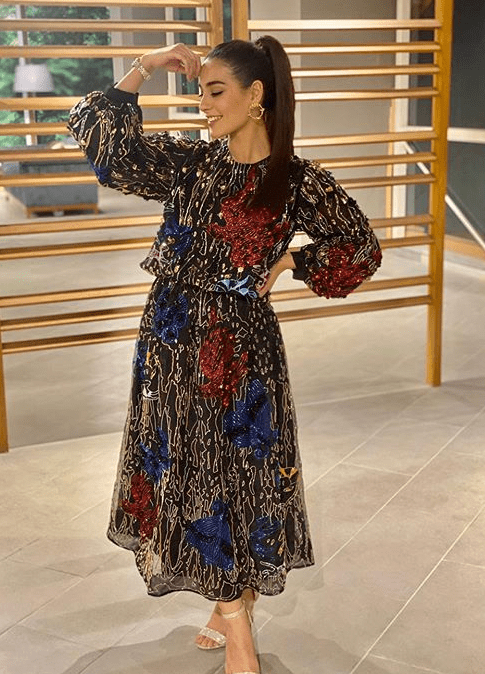 Aptly captioned, the Jhooti actress looks equal bits cute and equal bits classy here. Love the overall look.
The Couple Again!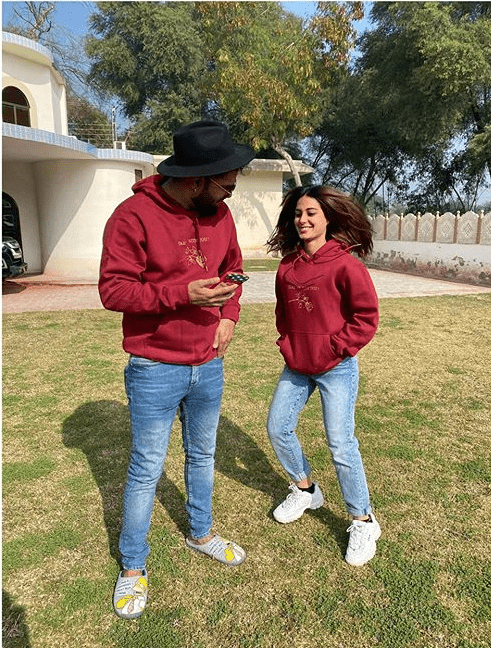 Her Instagram account is filled with a picture alongside Yasir, and we find it hard to choose a few as favorites. But this picture of couple twinning on Valentine's day definitely has our heart.
Valima Picture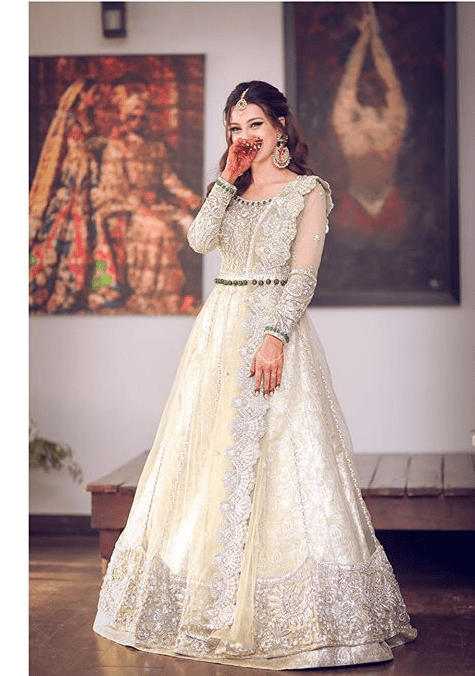 Iqra was her most beautiful on her valima. This picture is the valid proof of that. The light color, dewy makeup, and that hairstyle make her look like a real-life princess here.
One more, because obviously, we want to see more: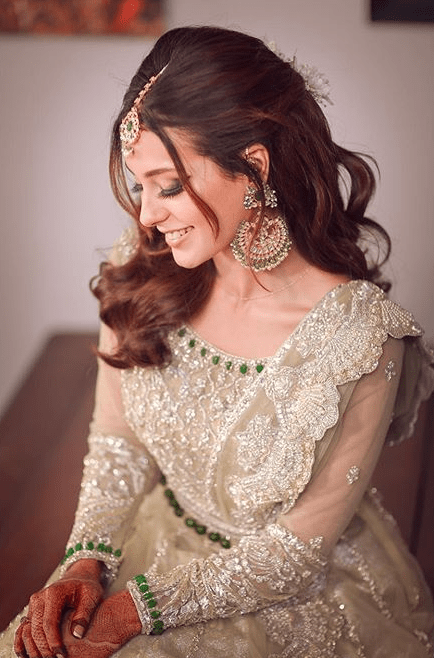 Pretty In Black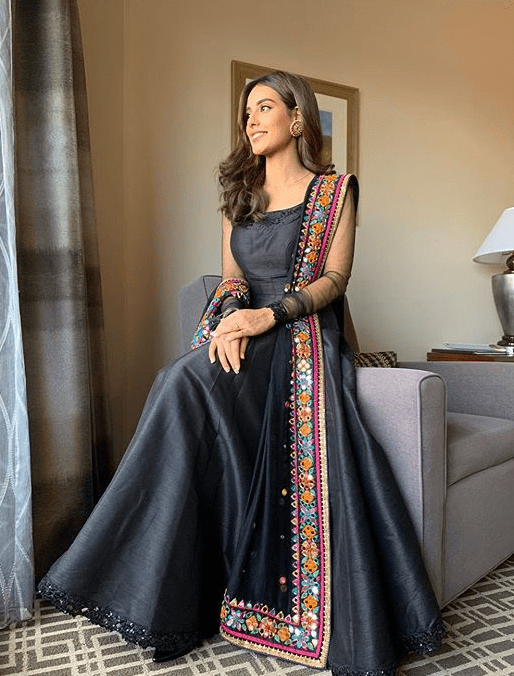 This gorgeous piece by Nomi Ansari was made for Iqra. What a sight to behold!
Winner In The House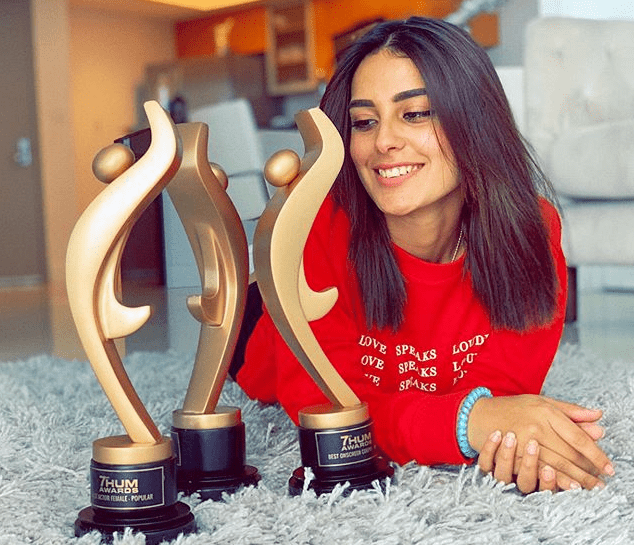 This might not be the most glamorous of Iqra's pictures, but it is a testament to her as an actress. Three most prestigious awards in one night show some of the absolute masterpieces she has given the Pakistani entertainment industry.
Rugged But Beautiful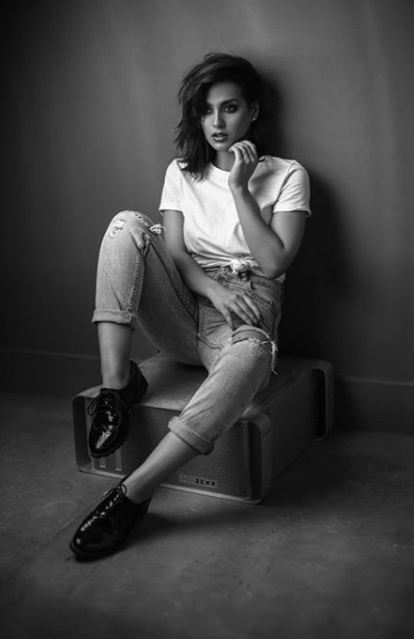 This monochrome picture is increasing all levels of perfection here. The charming side of Iqra is apparent throughout her Instagram account, but a rugged look is something we don't get to see often.
These were some of our favorite pictures of Iqra Aziz from her Instagram account. Do let us know which one of these was your favorite among the rest.