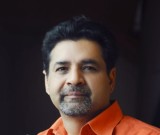 By Agha Iqrar Haroon
The Election Commission of Pakistan (ECP) has released final list of candidates contesting for National Assembly (NA) seats in General Election 2018.
Available data confirms that no "New Pakistan" is going to be shaped as only electable candidates and professional politicians are fielded by major political parties including Pakistan Tehreek-e-Insaf (PTI) which has been beating drums for a Nia Pakistan (New Pakistan) and for fielding educated and young candidates against professional politicians. PTI Chairman Imran Khan knows that Nia Pakistan is no more in sight therefore this year his Election Slogan is Do Nahee, Aik Pakistan (Not Two but only One Pakistan). Yes he is right —only One Pakistan is surfacing and this Pakistan is the Old Pakistan not any New Pakistan can emerge from this existing system though Imran Khan had been selling dreams among youth for a New Pakistan during the all last five years.
This week, PTI opted Manzoor Watoo family which is known to work with everybody — from dictators like Ziaul Haq and Gen Pervaiz Musharaf to adopted son of dictator Ziaul Haq—– former Prime Minister Nawaz Sharif. Manzoor Watoo was the provincial President of PPP (Punjab) recently and now PTI is his new house of power.
General Elections 2018 are being held with same old faces and under same old atmosphere of allegations about involvement of "unseen" elements in elections. Nawaz Sharif is trying to convince public that Aliens (terminology he coined for those who ambushed democracy in Pakistan since Pakistan came into being) have arranged everything to engineer and steal elections 2018 to install PTI as new party in power.
Nawaz Sharif is demanding "Respect for Vote" while forgetting his role and benefits he got from Islami Jamhori Ittehad (IJI) that was allegedly given money by the establishment against late Benazir Bhutto. Asghar Khan case in SC awaits to tell us how the then Chief of Army Staff of Pakistan Army General Mirza Aslam Beg launched IJI through then than DG Inter-Services Intelligence (ISI) Director-General Lieutenant-General Asad Durrani and how did Mehran Bank collapse?
No doubt Nawaz Sharif paid cost twice to establishment in past — once through going home under Article 58-2/B and then through direct martial law of the then COAS Gen Musharraf. This Martial Law is known as Coup instead of Martial Law as foreign media coined word "Coup" instead of using word "Martial law" because of wonderful relations of Gen Musharraf with western countries. Gen Musharraf was the hero of western media in post 9/11 scenario.
One could say that Nawaz Sharif psychologically disintegrated himself from establishment after he was thrown from power. However, Chairman of PTI Imran Khan recently accused the then Chief of Pakistan Army Gen Ishfaq Kiyani for helping PMLN of Nawaz Sharif during 2013 general elections. This accusation indicates that Nawaz—Establishment relations resurfaced and mended again before 2013 elections. God knows the reality but name of Establishment is always in the air whenever general elections season comes in Pakistan.
Former Deputy Speaker of National Assembly of PPP Faisal Kundi last week claimed that some apolitical forces were operating offices against PPP in his constituency NA-37 (Tank). After three days of leveling accusations, he withdrew from elections in favour of PTI candidate Habibullah Khan Kundi.
Silent voters are obviously influenced by this situation and can think why old faces are being instilled on them by all political parties parties? They can also think would their vote make any difference if fate of results is already decided? Prevailing atmosphere is not only harming democracy rather PTI too which can win elections without the support of unseen as it is third largest party of the country and popular among youth—comprising over 45% registered voters.
Electoral history of Pakistan is full of allegations and events; indicating how chiefs of Pakistan Army were allegedly involved in engineering and stealing elections in past. Madr-e-Millat (Mother of the Nation) Fatima Jinnah lost 1965 elections at the age of 71 against the then Chief of Pakistan Army Ayub Khan. Bureaucracy and business, the two beneficiaries of the Ayub Khan regime, helped him in his election campaign. Ayub Khan also gathered the support of the ulema (religious scholars) who were of the view that Islam does not permit a woman to be the head of an Islamic state. Same viewpoint was used (allegedly) by establishment sponsored IJI against Benazir Bhutto in 1990. According to historians, Fatima Jinnah won the popular vote in the presidential election of 1965 but through post election rigging and manipulation of the electoral college, Ayub Khan got himself elected as the President of Pakistan.
After 1965, Pakistan went for elections in 1970. These elections were the first general elections held in Pakistan (East and West Pakistan) on adult franchise basis. One person One vote power was too strong for Establishment to get results of its choice. Awami League of Sheikh Mujibur Rahman emerged as the sole major party in East Pakistan. Sheikh Mujibur Rahman. He was the same man who supported Fatima Jinnah against Ayub Khan in the 1965 election and served as chief election officer of Fatima Jinnah in East Pakistan. Mujib was arrested two weeks before the election, charged with sedition and jailed for a year by Gen Ayub Khan.
Results of 1970 were accepted by Establishment of Pakistan headed by Gen Yahya Khan and then a series of events started, resulting the Fall of Dhaka. Hamoodur Rahman Commission Report is best available document that tell what happened actually in 1970-71.
Its primary conclusion was very critical of the role of Pakistan's military interference, the misconduct of politicians as well as the intelligence failures which permitted the infiltration of Indian agents all along the borders of East Pakistan. Originally, there were 12 copies of the Report. These were all destroyed; except the one that was handed over to Government who disallowed its publication at the time. In 2000, parts of the commission report were leaked to Indian and Pakistani newspapers.
After Fall of Dhaka, next general election took place in 1977 which were followed by arrest of the then elected Prime Minister Zulifiqar Ali Bhutto and clamping of 11 year long Martial Law of dictator Ziaul Haq who held a referendum 19 December 1984 and voters were asked whether they supported Zia-ul-Haq's proposals for amending several laws in accordance with the Quran and Sunnah, whether they wanted this process to continue, and whether they supported the Islamic ideology of Pakistan. Official results declared it approved by 98.5% of voters, with a turnout of 62.2%. Independent observers questioned whether voter participation had reached 30% and noted that there had been widespread irregularities.
Next General Elections were held in Pakistan on 16 November 1988 after the death of Ziaul Haq and Pakistan People's Party (PPP), led by late Benazir Bhutto who won 94 of the 207 seats in the National Assembly. Her government survived only two years and she was deposed by the than President Ghulam Ishaq Khan and the country went for another general elections in 1990. IJI was practically headed by Nawaz Sharif and the decision of Asghar Khan case in SC will brief us how the then Chief of Army Staff of Pakistan Army General Mirza Aslam Beg used IJI through then than DG Inter-Services Intelligence (ISI) Director-General Lieutenant-General Asad Durrani to steal votes for Nawaz Sharif?
There is "Nothing New" in General Elections 2018 as professional politicians are contesting elections and allegations of involvement of establishment to steal forthcoming general elections is again there. Would results also be "Old One"?, only time will tell us.
List of candidates released by ECP indicates that PTI has not fielded its candidates against former Chief Minister Punjab and leader of Pakistan Muslim League (Q) Chaudhry Pervaiz Elahi, Sheikh Rasheed Ahmad and Ijaz-ul-Haq who is son of late Dictator Ziaul Haq.
Chaudhry Pervaiz Elahi is a veteran politician and had been Chief Minister of Punjab representing King's party —PML (Q) of dictator Gen Musharraf. He will contest election from NA65 (Chakwal) where PTI is not fielding its candidate.
PTI has also not fielded its candidate in National Assembly (NA) seat 60 (Rawalpindi) and NA 62 (Rawalpindi) from where Chief of Awami Muslim League Sheikh Rasheed Ahmad is contesting. Sheikh Rasheed Ahmad is also an important veteran politician and had been federal minister of PMLQ.
Ijaz-ul-Haq is son of Dictator Ziaul Haq. He was introduced in politics by former Prime Minister Nawaz Sharif as Minister for Labour, Manpower and Overseas Pakistanis in the government of Nawaz Sharif from 1990 to 1993. He joined the band of Dictator General Pervez Musharraf from 2004 to 2007 as Minister for Religious Affairs. He rejoined PMLN after winning 2013 elections and was promising candidate for minister ship.
PTI also did not field candidate against Ali Wazir of Pashtun Tahafuz Movement (PTM) who is a hot news personality due to PTM direct fight with establishment of Pakistan. Political pundits believe that Ali Wazir will leave PTM and will join PTI after winning from his seat.
Time will tell who will win General Elections 2018 but one must accept the fact that Imran Khan was brave enough to accuse someone (former COAS Kiyani) by naming him for stealing 2013 General Elections while Nawaz Sharif is just using a terminology that he had never explained who are (were) Aliens?
ہمارے امیدواروں کی وفاداریاں تبدیل کرائی گئیں اور پی ٹی آئی جوائن کرنے پر مجبور کیا گیا: رانا اقبال سراج نے مجھے فون پر بتایا کہ ایک دفتر بلا کر دھمکایا گیا۔ ہمارے امیدوار کو بچوں اور خاندان والوں کو سنگین نتائج کی دھمکیاں دی گئیں۔ pic.twitter.com/qBMpcPWlfc

— PML(N) (@pmln_org) July 1, 2018

Nawaz Sharif is still shy to tell what kind of office was where his candidate was called? Does he really know who are Aliens?
Disclaimer:
The views and opinions expressed in this article/Opinion/Comment are those of the author and do not necessarily reflect the official policy or position of the Dispatch News Desk (DND). Assumptions made within the analysis are not reflective of the position of Dispatch News Desk.