Ninebot Max G30P vs Ninebot Max G30LP
Want quick, lightweight, and cost-effective transport for short distances for everyday us? An electric scooter can do it all for you. But, it isn't easy to decide which one to buy from many options at your this oral. So, we have shortlisted the two best scooters from Segway: Ninebot Max G30P and Ninebot Max G3 LP Let's dig right into it and compare Ninebot Max G30P vs Ninebot Max G30LP.
Apart from the difference in its nathe two have many other changes two. Read this story till the end to analyse all the details and decide which suits you better.
The Ninebot Max Range
Segway has a wide variety in its Ninebot electric scooter range. This range has two options: Ninebot Max G30P and Ninebot Max G30LP. However, Ninebot Max is the most preferred range by the company.
Ninbot Max G30PThis scooter has long-distance capabilities, making Ninebot Max G30P famous among all.
It is a desirable option for all the commuters who rely on transport to work or study. It emerged in 2019 and quickly became popular among the masses because of its high speed, climbing ability, braking system, and many other advanced features.
Ninebot

Max G30LP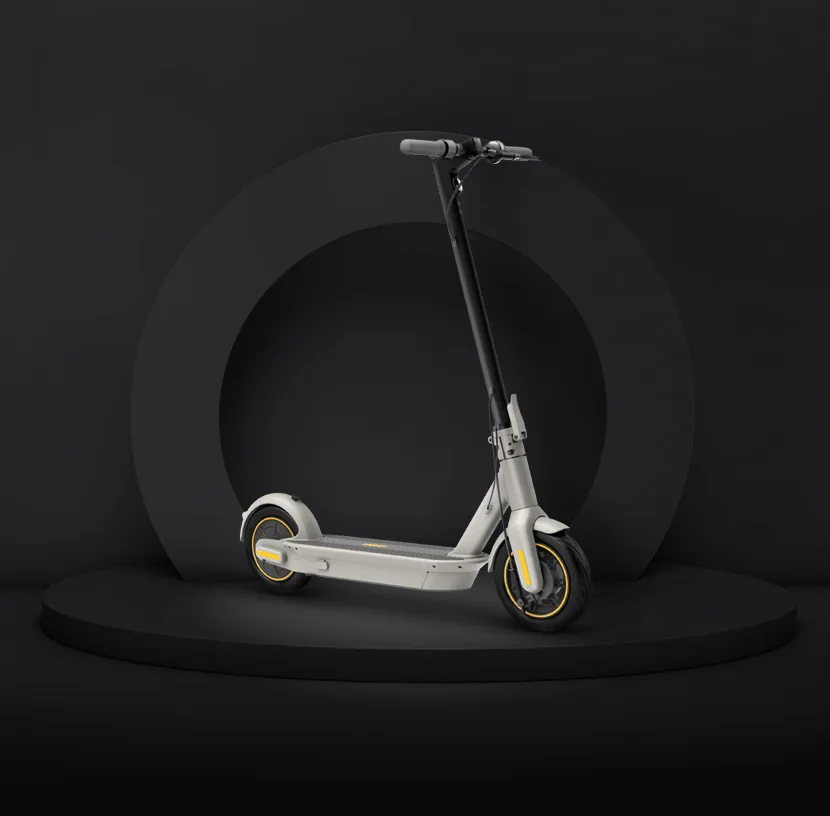 After the fame of Ninebot Max G30P, Segway introduced Ninebot Max G30LP in mid-2020. It included almost all the features of the earlier variant with more cool features like se f-healing tyres, additional power, and better shock absorption.
Similarities Between the Two Variants
The Ninebot Max G30P and G30LP are very similar to each other. All features of the 2019 variant are available in G30LP. Therefore, G30LP is an advanced version of G30P with all its features and more modi cations. Here are some features that make it stand out from all other scooters.
Rush and Experience
The Ninebot Max range has the highest top speed as a commuter scooter of all the available options kept. It offersrateeed of 30 kph around the city. By riding Ninebot Max G30P and G30LP, you can reach your destination faster than ever.
The range offers three riding options: ECO, Standard and Sports, which you can switch according to the kind of ride you want. All three modes ride at different speed limits. Changing each mode, the speed increase gradually.
Another feature that it provides is Power Assist. It allows the riders to move the so quickly when not riding it. This feature makes it easy for commuters to roll the e-scooter while walking beside it. It is also helpful when the riders have to climb up or down the stairs. The driving modes and Power Assist features make Ninebot Max a convenient and easy-to-ride electric scooter.
Braking System
Ninebot Max Range's braking system is incredible, involvinglves a front drum brake and a rear regenerative brake system. they are operated by a single lever which adds safety to the commuters. Because a single lever ensures that if one of the brakes fails, the other will work.
The raking distance is 3.4 meters, makings it more reliable than other options in the market. The integration of drum brakes at the front has a lot of benefits for the riders. They require zero maintenance because of being protected by the wheels. Their placement keeps them guarded against the effects of the environment. For instance, the drum brakes are protected from the water on the surface, so they are safe to use and work perfectly fine during rain or on wet surfaces.
The regenerative brake is a reliable technology added to the electric scooter. It hrecyclecling the energy from braking and transfers it back to the scooter, which helps boost your speed. Moreover, it also provides additional power by saving energy while braking. So, the riders can enjoy more extended gear range.
Tracking
Segway electric scooters allow the rider to connect their Ninebot Max G30P and Ninebot Max G30LP to Ninebot App via Bluetooth So; you can easily track your ride and current battery power on your phone.
Differences
Look at the differences between the two, so it is easier to decide which suits your needs.
Compact Size and Portability
Both have a compact size, but there is a slight difference between them in length. G30P is a few centimetres longer than G,30LP, making it more spacious. Therefore, the c commuters can double with a child.
Regarding portability, both of these e-electric scooters are easy to carry. But, Ninebot Max G30P is 2 kg heavier than its advanced version. Both scooters slavery a loa above their recommended limit of 100kgs.
Power
Both scooters have the same motor of 350W, but G30LP performs better due to the more robust brushless DC Motor. The Gen 1 Ninebot Max G30P has a slope range of 15% to 20%. Wheeas, G30LP can climb a 20% slope.
Speaking of acceleration, both of them can reach top speed quickly. However, not quickly enough that the commuters fall suddenly because of the rise rateeed. The G30P catch a top speed of 25 KPH in 5.4 secondAt the same time, eas G30LP takes a little longer than G30P. It takes 6.6 seconds to detach at the same rate. It is because the manufacturers have considered the safety of the riders while accelerating to top speed.
Long Distance Performance
The battery in G30P is 551Wh, which gives it a little more power than G30LP with a 367 Wh battery. This difference in history makes a difference in the distance they cover at a complete charge.
The Ninebot Max G30P can ride you to 65 km, and the 2nd Gen can cover a distance of 40 km. Bhem offers an impressive distance ra as compared to other commuter scooters.
To -Notch Tyres
Both variants have 10-inch puncture-proof tyres that save commuters from the worries of replacing or repairing. They also provide shock absorption in both variants. However, the G30LP tyres are better than its 1st Gen variant. It has a self-healing and lat-free tyre, providing better shock absorption and a smooth ide.
Should Youould Get The Ninebot Max Scooters?
Here are some reasons why you should get the Ninebot Max scooter range:
Lightweight and Convenient
The Segway fold and Click method allow commuters to fold their scooters in a compact size within 3 seconds. This technique makes them easy to carry anywhere. They weigh around 20kgs, making them convenient to carry anywhere, whether you are cli bing up or down the stairs or travelling through public transport, they are portable.
Moreover, they can easily adjust in every car's trunk when folded. Besides being lightweight, both scooters have a kickstand to give you a break while riding it.
Safety Features
The Ninebot Max G30P and Ninebot Max G30LP have a front LED Light, making it easy to ride at night. The LED Light assists in commuters' safety. tt shows you the path and also causes other riders and pedestrians aware of you o  the roads.
Along with LED light, another safety feature I the Waterproof ability of IPX5, which allows the riders to ride in light rain and shallow puddles. However, it is better to avoid riding during heavy rains.
Urban Riding
It is best for urban riding on all terrains. You can ride on paved roads as well as footpaths around your city. But, it is not a good option for poorly rugged landscapes or off-the-road riding.
Manual O on
The Ninebot Max range provides a manual option for riders who need to kick-start the scooter to start riding. Moreover, handling the electric scooter and its speed in heavy traffic or crowded areas is difficult. Therefore, they can use them as regular kickstart manual scooters for your and everyone's safety.
This manual option is also helpful if the scootering is low on battery. So, you won't be stuck on the road manually, but ride your way back, ally.
Good return on M ney
Both of them are a good return for money. They are not cheaper than other opt, ions but the quality and performance will give you ever thing you expect at the price you pay.
Which one Should You Choose?
If you are looking for an alightweightt and low-range scooter, Ninebot Max G30LP should be your choice.
However, if you are looking for a long-distance ride and do not mind a slightly heavier scooter, then Ninebot Max G30P can give you all you want.
Price comparison
Here is a detailed comparison between the specs of Ninebot Max G30P and Ninebot Max G30LP:
Max G30P
Max G30LP
PRICE
$1,299.00
$1,299.00
MAX. SPEED
30 kph
30 kph
MOTOR
350W – 700W Brushless motor
350W – 700W Stronger Brushless Direct  Current Motor
RANGE
65 km
40 km
MAX. WEIGHT
100 kg
100 kg
WEIGHT
19.1 kg
17.5 kg
BATTERY VOLTAGE
551 Wh
367 Wh
DIMENSIONS
Unfold ed:
116.7 cm x 47.2 cm x 120.3 cmFolded:
116.7 cm x 47.2 cm x 53.4 cm
Unfolded:
110.99 cm x 47.24 cm x 114.55 cmFolded:
110.99 cm x 47.24 cm x 53.34 cm
CLIMB ANGLE
15%-20%
20%
TYRES
10″ Pneumatic, Puncher-Resistant
10″ Upgraded Pneumatic Self-Healing, Flat-Free, with improved suspension
WATER RESISTANCE
IPX5
IPX5
OFFROAD
No
No
BRAKES
Front Mechanical + Rear E-ABS Electronic
 Front Mechanical + Rear E-ABS