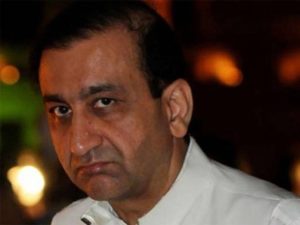 LAHORE, Pakistan: The Office-Bearers of Newspaper Workers' Organizations held a meeting at Lahore Press Club and reviewed the situation arising out of the arrest of Jang/Geo Group Editor-in-Chief Mir Shakil-ur-Rehman.
Mir Shakil-ur Rehman was arrested by the National Accountability Bureau (NAB) in Lahore on Thursday in connection with a case pertaining to the purchase of a 54-kanal piece of land 34 years ago. He was produced before an Accountability Court on Friday which handed him over to the NAB on physical remand till March 25.
In their meeting at Lahore Press Club, the Office-Bearers of Newspaper Workers' Organizations announced that the arrest of Mir Shakil-ur Rehman has nothing to do with journalism and freedom of press. They said that his arrest was purely the result of a criminal activity, he had been involved in.
They said that as far as newspaper workers are concerned, Mir Shakil-ur Rehman always committed their financial murder. Therefore, the meeting demanded the NAB to investigate the assets of the owners of the Jang Group and all other Media Houses.
The Office-Bearers further demanded that the government must retrieve the land which Mir Shakil-ur Rehman had acquired in the pretext of building a Housing Society for employees of Jang Group, and construct flats on that land and allot them to the workers of media group.
Those journalist leaders who addressed the meeting included Khawaja Farrukh Saeed, Moeen Azhar, Lahore Press Club Senior Vice President Ray Hussain Tahir, Hamid Riaz Dogar, Syed Taseer Mustafa, Rehman Bhutta, Sohail Shafqat Butt, Zahid Shafiq Tayyab, Abdul Sattar Chaudhry, Ahsan Bhatti, Wasim Farooq Shahid, Ejaz Mirza, Mian Arif, Rana Shahzad, Mudassar Khan, Mehboob Ahmed Chaudhry, Tariq Jamaal, Imdad Qureshi, and Asim Ameen among others.