By Ulvi Ahmadi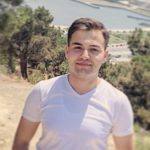 The war for the liberation of Karabakh opened a new page in the history of Azerbaijan. Apart from returning its lands, it also gives a chance to know the real partners in the political arena. In these hard times, Azerbaijan has seen Turkey and Pakistan standing with it during the war and before.
In the course of events, Pakistan introduced new content called "three countries, one nation" expressing the cordiality of the relations. Three countries united their efforts to end the occupation of Karabakh. Azerbaijani Armed Forces had always been ready to liberate its lands but lacked geopolitical situation and political support in 30 years.
Pakistan and Turkey held an unequivocal stance on the liberation of occupied Karabakh. They provided Azerbaijan political support and throughout the 30 years, they paid contribution to the enhancement of the military of Azerbaijan.
The support from strategic allies encouraged Azerbaijan to resist the enemy and pressures from regional powers. It once again tightened ties among them.
Trilateral mutual support
Azerbaijan has acquired support from Turkey and Pakistan for a long time on the Karabakh problem. As we know, Pakistan is the only country that doesn't recognize the independence of Armenia for its aggression on Azerbaijan.
Turkey has a special role in the formation of the Azerbaijani army and trained officers. There exist programs for military education for Azerbaijani officers in Turkey. Apart from this, we should note that Turkey is one of the main arms suppliers of Azerbaijan.
There is one significant point that throughout history without whoever on the government, both countries supported Azerbaijan. It indicates the strength of relationships. Pakistani Defense Ministry generated new principles for the expression of trilateral relations. It sounds like "three countries, one nation". It means they see each other as the same blood. Undoubtedly, it has a huge impact on their foreign policy.
Since 27 September when the military confrontations broke out in Karabakh, Turkey and Pakistan expressed their full support to Azerbaijan. The officials from both countries demanded the end of the occupation of Azerbaijani lands and respect to territorial integrity.
The head of Pakistani Armed Forces, Chairman Joint Chiefs of Staff Committee Gen. Nadeem Raza said that Pakistan Armed Forces fully support Azerbaijan's position on Nagorno-Karabakh in his meeting with Azerbaijani ambassador Ali Alizada.
Along with the army, Pakistani Minister of Foreign Affairs Shah Mahmoud Qureshi held a telephone conversation with his Azerbaijani counterpart Jeyhun Bayramov over the situation and expressed solidarity with Azerbaijan in its rightful stance.
Turkey is the strategic ally of Azerbaijan and the main military partner. Turkish military and diplomatic offices make statements almost every day. Not only statemen but also many celebs and public figures expressed solidarity with Azerbaijan. Despite requiring its right and the fulfillment of UN resolutions, Azerbaijan faced some pressures by mainly France and Russia. Turkey in its turn responded to their stance against Azerbaijan.
Turkey's authority keeps constant contact with foreign countries including Russia. On 21 October, Turkish Vice President Fuat Oktay stated that if Baku requires, Turkey won't hesitate to send its soldiers for Azerbaijan.
President of Turkey Recep Tayyip Erdogan said that Turkey has the same right as Russia to take part in the settlement of the Karabakh conflict. Azerbaijan receives pressures from different directions and it is hard to stand against each of them. In this condition, Turkey comes to help Azerbaijan and respond to all the unanswered questions.
The mutual support of the three countries doesn't end in only Karabakh. There is Kashmir conflict and also Turkey's position in the Eastern Mediterranean.
Erdogan raised the Kashmir conflict and called the fulfillment of UN resolutions at the UN Security Council on 22 September. Erdogan slammed the abolition of the special status of Kashmir which was made by the Indian government.
Azerbaijan also consistently supports Pakistan's stance on Kashmir. The diplomatic circles of Pakistan have always valued this step and expressed gratitude to Azerbaijan.
Turkey's right in the Eastern Mediterranean is another issue in mutual relations. Azerbaijani President Ilham Aliyev openly voiced support of his state on Turkey's stance. In November 2019, Pakistan joined with navy drills with Turkey. This step can be analyzed as Pakistan's support.
The relations between the three countries are enhanced each day. Mutual support for each other and standing together against every challenge also spread to the relations among their people.
Flags on the Baku streets
People are carrying flags on their hands and put on the stores, apartments and cars for support to the army. In this hard time, some countries expressed full support to Azerbaijan. Azerbaijani people hanged those flags along with their national flags.
During these days, when someone walks in the Baku streets, they will see mostly three flags and many times together, those are Azerbaijan, Turkish and Pakistani flags. The love for these nations was boosted inside of the people's hearts.
The most interesting point is that these flags are not only seen in Baku, but also in other cities of Azerbaijan. The motivation of the army is one of the essential elements on the road to victory. Azerbaijani army receives motivation from the people. People also obtain it from friendly nations and their support. Azerbaijan hangs three flags symbolizing "three countries, one nation". It is a way of expressing gratitude to them.
On social media, people posting three flags in the posts. It is a rare occasion that three countries respect each other that much not at the government level but also at the people's level. Azerbaijani people also demonstrate reactions to the important events in Pakistan and Turkey. The events could be holidays, any achievements, or some disastrous events.
The question is why Turkey and Pakistan? Azerbaijan receives significant support from different countries but you may see mostly three flags. Because these two states defended Azerbaijan's stance from the beginning. They have never played a game of words, they openly stated position on the conflict. They called it occupation and required the return of lands. Two states have always held a frank stance towards Azerbaijan. That's why the Azerbaijani nation values its actions most.
Actually, there is no need for war for the proof of the relations among the three countries. Nevertheless, war is a test and it surfaces reality. The reality is that Pakistan and Turkey passed the test as a reliable partner.
Three states support themselves in every problem and see each other's people as their own. After the liberation of Karabakh, we will notice the tighter rapprochement. Azerbaijan, Turkey and Pakistan expressed their unity not in their words but in actions.
The silence of the international community on the injustice make states to maintain order by themselves. In such a kind of world order, we need to make alliances for our security. Three states have enough power and will have for solving their own problems by themselves.
The people of the three states will never forget mutual support and will value it in every form. The interrelations among them will make them powerful and quite strong against foreign pressures.