In the last couple of years, the rise of COVID-19 has greatly affected businesses, education, and social environment globally. While each country devised its own way to deal with the crisis, Pakistan has suffered massively in all departments due to the suffering economic status and lack of facilities for general public. The department of education has witnessed adverse challenges. Whether we talk about schools, colleges, or universities, each level has faced huge problems in ensuring the smooth regulation of studies. While this may be valid, the school education department of Punjab stepped forward to facilitate the schools with NCOC online portal for self reporting on daily basis. To find out how this online portal has helped in managing self reporting across the province, lets have a look at the details!
NCOC Online Portal for Self Reporting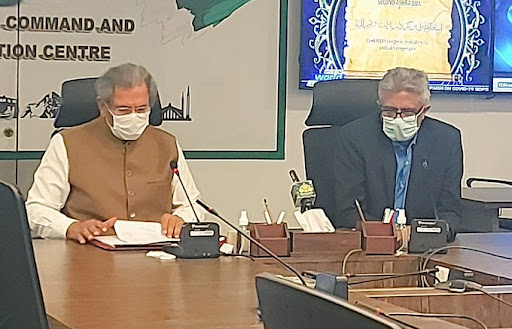 The National Command and Operations Centre (NCOC) has developed an online portal to manage self reporting of schools on daily basis.
The portal will have each school's profile. The login details of created profiles of schools are already shared with the schools.
For successful self reporting management, administrations of schools are directed to ensure thorough compliance with the given directions below.
Important Directions for Self Reporting by Schools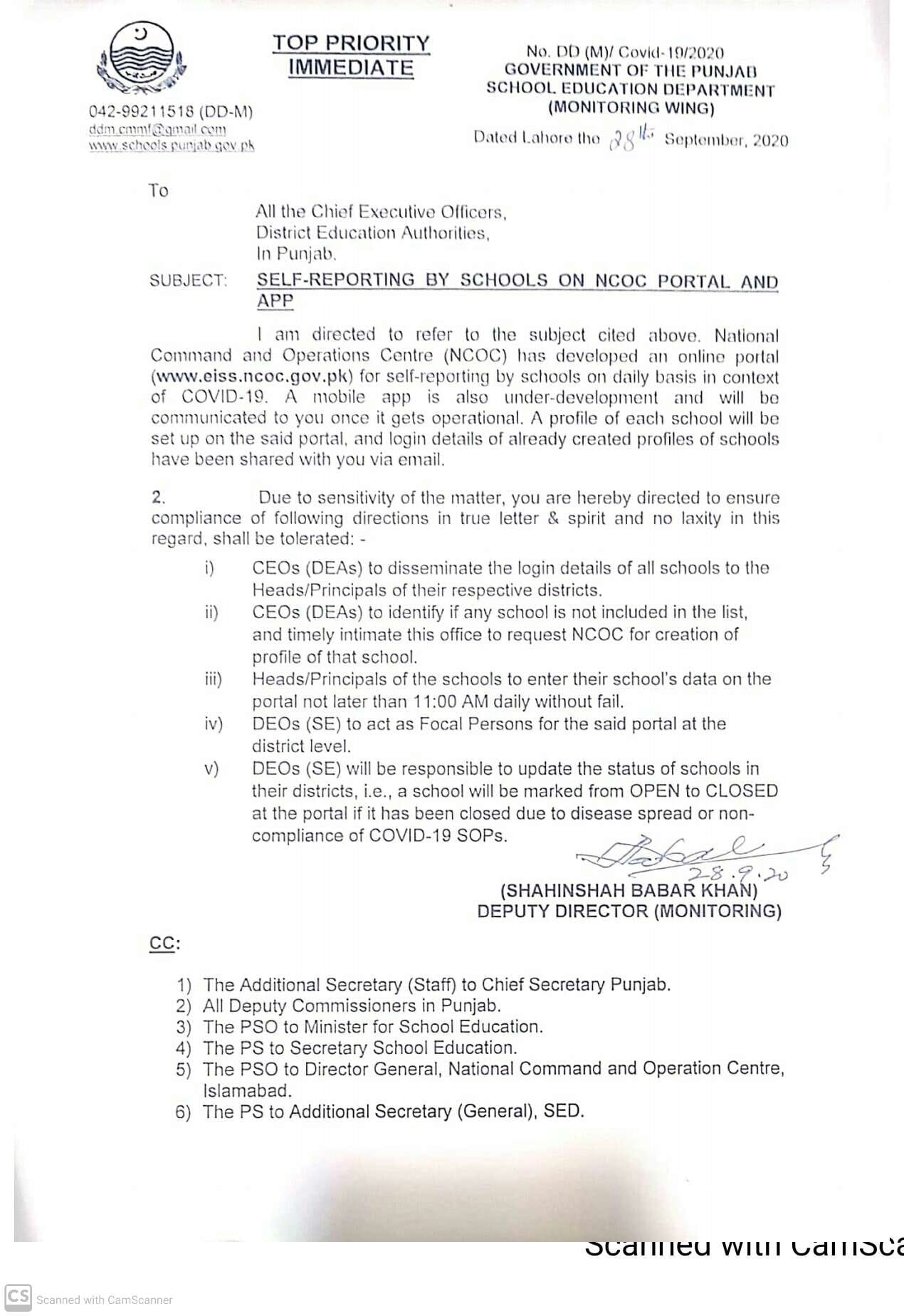 The login details of all schools will be disseminated by CEOs (DEAs) to the Heads/Principals of their respective districts.
It is the responsibility of CEOs (DEAs) to identify if any school is not included in the list, and to timely forward the request to NCOC for creation of profile of that school.
The heads or principals of schools are liable to enter their schools data on the portal not later than 11:00 AM daily.
The focal persons for the said portal at district level will be DEOs (SE).
DEOs (SE) will be responsible to update the status of schools in their districts, i.e., a school will be marked from OPEN to CLOSED at the portal if it has been closed due to disease spread or non-compliance of COVID-19 SOPs.
By following the above-listed directions carefully, you can easily manage your school's data reporting on NCOC online portal for self reporting.