Sana Haroon
Former cricketer of India and Minister for Tourism and Local Government of Indian Punjab Navjot Singh Sidhu was arrived in Islamabad on Friday (August 17, 2018) to attend the oath-taking ceremony of elected Prime Minister of Pakistan Imran Khan which was held in Islamabad on Saturday (August 18, 2018).
He was greeted by the federal secretaries, diplomats and corps of expected federal ministers and the top military brass of Pakistan including the Chief of Pakistan Army Gen Qamar Bajwa who hugged Sidhu to greet him during the ceremony.
As former Cricketer Imran Khan took oath as a new Prime Minister of Pakistan, Navjot Singh Sidhu was sitting next to Masood Ali Khan, the President Azad Kashmir at President House. In the press conference, Sidhu claimed that he is here as a peace monger and wants to encourage friendly relations between both nations and called him as an "Ambassador of Goodwill". In his press conference, he was of the view that subcontinent can not afford to cross any river of blood again (referring to 1947 massacre in Punjab). He was of the view hate can not bring anything good but love and tolerance bring life to a society.
However, Indian Media has showed mixed reactions on accepting the invitation of oath-taking ceremony by Cricketer-turned-politician Navjot Singh Sidhu. Spokesman of BJP, Rajesh Honey has strongly criticized Sidhu for skipping the funeral of Former Prime Minster Atal Bihari Vajpayee.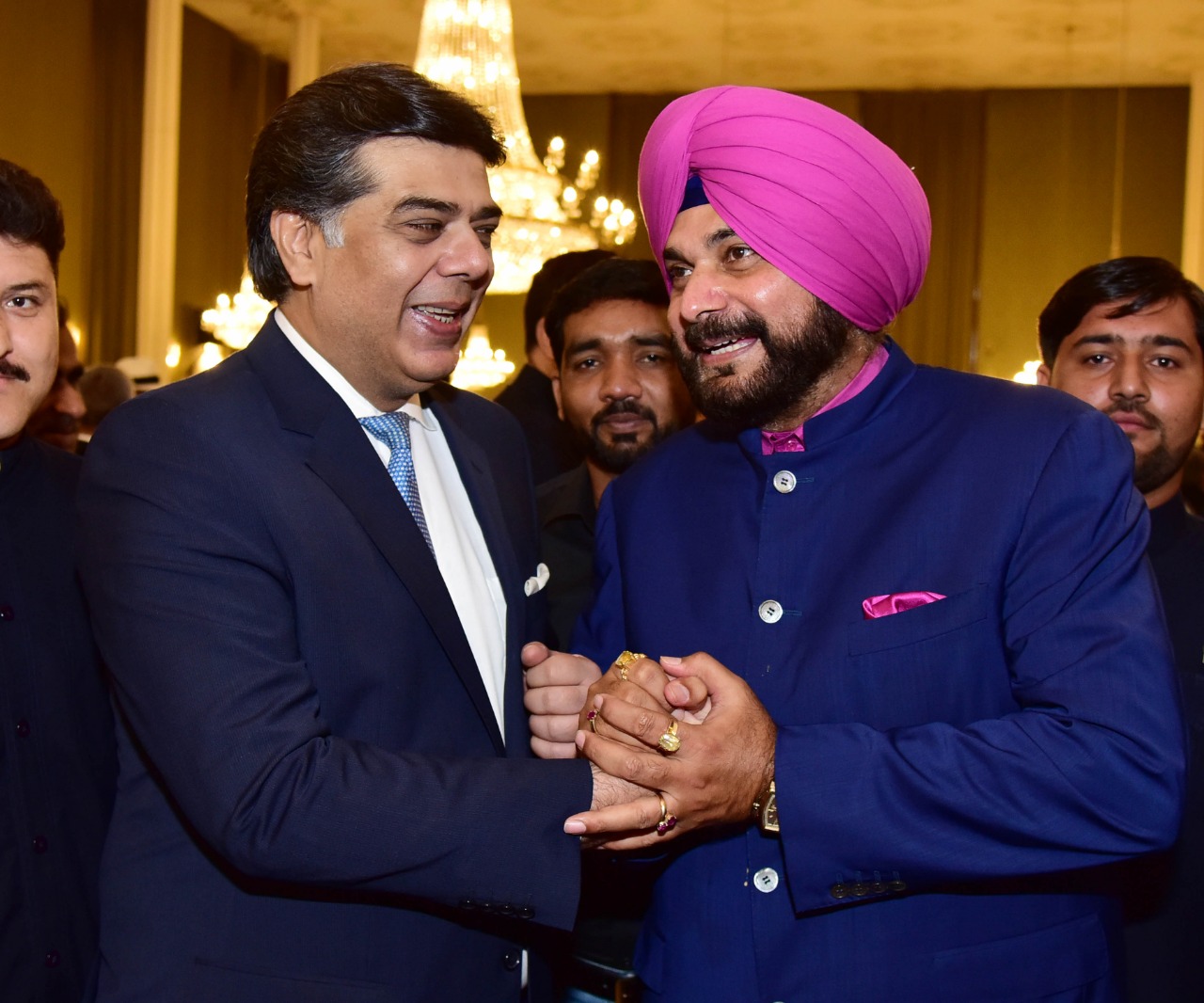 He said "Navjot Singh Sidhu has probably gone to Pakistan to get International media mileage, ignoring the fact that it was Atal Bihari Vajpayee who brought him to politics and today was his cremation".
Haryana Minster Anil Vij also lambasted Sidhu for participating in the oath-taking ceremony by stating it as an "act of disloyalty". He said "The UN government declared seven-day national mourning following the death of Former PM Atal Vajpayee but Navjot Singh Sidhu desired to go to Pakistan for attending the swearing-in of Imran Khan".
Indian media has been trolling him since he visited Pakistan and accusing him for being disloyal to his country. Member of Bharatiya Janata Party (BJP) and other Indian hardliners has protested against him.
Apart from this, public has been criticizing him on twitter too. However, he was under spotlight all over the day in Islamabad and his friendly gestures and Punjab was buying friends wherever he was moving around.
Thank You Sidhu Ji being with us.