The Pakistan Scientific and Technological Information Centre (PASTIC) is a premier organization in the Country established for the Dissemination of Scientific & Technological Information for catering to the information needs of scientists, researchers, academicians, industrialists, entrepreneurs, planners, policymakers, etc.
The official launching ceremony of the PASTIC's PSDP-funded project titled "National Digital Archive of research published in Pakistani journals" was held on June 24, 2021 at Islamabad Hotel in Islamabad.
The main objective was to introduce the project and scope of work to the stakeholders i.e., Publishers of Scientific Journals published in Rawalpindi, Islamabad, and allied areas.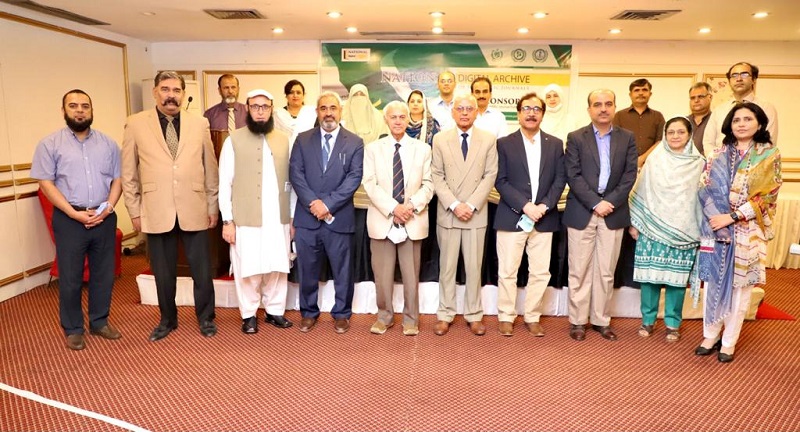 Through this project, the PASTIC is aimed to develop Networking of Journals Publishers Community, Preservation of National Research Content in Full-Text Format, Standardization of Scientific Journals Repository and development of Visualization Model to Review Research Trends.
The PASTIC will support Journal publishers by providing free Journal Hosting, Data import and Backup Services, Financial Assistance for Digitization and Capacity Building of Publishers/editors/Scientific Community.
The Chairman Pakistan Science Professor Dr. Shahid Mahmood Baig (SI), was the Chief Guest while the Chairman ECO-SF Professor Dr. Manzoor Hussain Soomro and the Chairman Preston Institute of Nano Science & Technology (PINSAT), Islamabad, Pakistan.
Professor Dr. N. M. Butt was the guest of the honour at the ceremony.
The ceremony was attended by the Scientific Journal editors and representatives of the scientific community.
The Director-General PASTIC Professor Dr. Muhammad Akram Shaikh gave a brief introduction of PASTIC services.
The Project Manager Saifullah Azim gave a brief introduction about the project. He said that the project is aimed to provide a single electronic platform to Scientific Journals published in Pakistan for preservation and dissemination of research published in indigenous Journals of Pakistan.
The Chairman Pakistan Science Foundation (PSF) appreciated the PASTIC's role for the support and promotion of research through its various activities.