RAWALPINDI, Pakistan: The bomb blast which went off in Pirwadhai area of Rawalpindi on Friday resulted in one death and seven injuries, the City Police said.
The Rawalpindi Police Spokesman said that the City Police Officer (CPO) Muhammad Ahsan Younis, Senior Police Officers, and a heavy contingent of police rushed to the site soon after the blast.
The Spokesperson said that the nature of the blast is being ascertained but he didn't rule out the possibility of the terrorist act.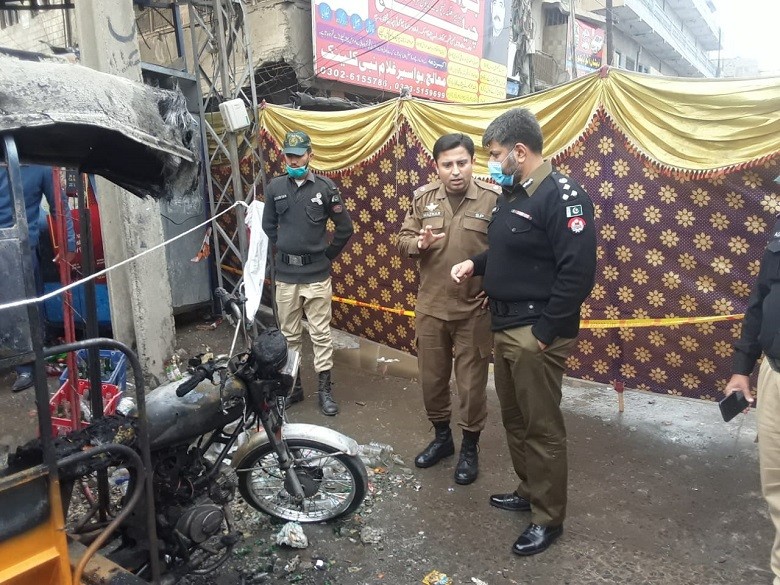 The injured persons were admitted to Holy Family Hospital for medical treatment.
Sources said that the blast went off in an auto-rickshaw parked at Pirwadhai Bus Station.
The Rawalpindi Police Spokesman further said that the dead and injured persons in the blast have been identified.
The dead person named Muhammad Afzal Khan S/O Ghulam Rasool was a resident of Bansa Wali Gali in Pirwadhai.
The injured persons included;
Ibrahim S/O Azan Ullah, resident of Zia Ul Haq Colony
Allaudin S/O Abdul Razaq, a Quetta resident working in Quetta Sharjah Hotel
Zafeer S/O Abdul Rasheed
Bilal S/O Shah Gul, resident of Dhoke Darziyan
Abdul Rehman S/O Abdul Haq, resident of Zia Ul Haq Colony
Qasim S/O Bashir, resident of Pirwadhai
Abdul Manan S/O Abdul Razaq, resident of Bhakkar