By Shazia Anwer Cheema
I do not know much of politics but being a student of philosophy of communication and semiotic I do read political thoughts as oldest as of the concept of the city-state of Aristotle and I know politics evolves around the delegation of power and roles of different stakeholders within a State.
A number of my friends criticized me when I wrote an article titled "Article 245, Power of Political System and Need of "New Social Contract" because I raised questions about having a civil government with dysfunctional civil administration and demanded a "New Social Contract" to face challenges. I questioned in my article that does the civilian system is not good enough to run a country without the intermittent support of uniforms?
What did happen in Murree has encouraged me again to raise some of my old questions and some of the new ones. We have seen total indifferent behavior of civil administration when a man-made disaster took place— Yes man-made disaster because civil administration did not do enough in three days when people were trapped in heavy snow unless the Army came forward without waiting and saved people from deaths.
We have seen that Major General Wajid Aziz, was standing overseeing Relief and Rescue Effort in Murree. Was there an Assistant Commissioner anywhere around to do his duty?
Shocked & upset at tragic deaths of tourists on road to Murree. Unprecedented snowfall & rush of ppl proceeding without checking weather conditions caught district admin unprepared. Have ordered inquiry & putting in place strong regulation to ensure prevention of such tragedies.

— Imran Khan (@ImranKhanPTI) January 8, 2022

Prime Minister Imran Khan expressed his shock through Twitter on Saturday around midday over the deaths of tourists when the news of the death of 20 tourists inside their vehicles with hunger and cold had already been on social media. Social media had been reporting the gravity of the situation for the last three days. Chief Minister responded after the Twitter message of the Prime Minister and said he was following the situation.
What does it show? Is it not a total failure of civil administration?
The same day it was reported that Pakistan Army, Navy, and FC troops were busy in rescue and relief efforts in Gawadar District for the last 96 hours after the coastal belt of Balochistan was hit by heavy rainfalls. Does Gwadar have civil administration and Disaster Management system?
At Gwadar, Pakistan Army was rescuing people and at Murree same uniform was seen while helping and rescuing people. Is it not a total failure of civil administration?
Rescue centers had been established at Army Public School Murree and Army School of Logistics Kuldana where food and medical support was provided to stranded and rescued people. Did civil administration establish any of such camps in any civilian building under their control? And if the answer is no then I have the right to ask my question, is it not a total failure of civil administration?
I try to find an answer about why civil administration is not working?
I come up with a perception that our bureaucracy (that constitutes civil administration) was long on the auto mode and was running this country effectively then why so it does not work now?
Why not admit the reality that from foreign policy to disaster management, we only have one effective institution?
Few of you can argue that our politically elected leadership is not capable because someone is not letting them or giving them enough space. I always find this argument out of place and biased. If the political system is firm and fair, no one can challenge its writ, but time has tested again and again that whenever we need real professional, equipped resourceful help, we call upon the same very uniform. In my opinion, we need to review our system and we need a New Social Contract because we must admit that our current format of Democracy is producing handicapped civil governments.
There has been a claim and blame that Democracy has not been flourished in Pakistan so a halfhearted democratic system gets panic in every unusual situation. Here we forget an important point that a civilian government is run by an administrative system through the permanent bureaucracy.
The question could be why there is a trust deficit between administrative machinery and civilian government? No doubt civil administration in past also did not serve effectively in the situation of disasters and calamities but at least one could see its presence around. In previous governments, we did not see a total absence of bureaucracy but now it looks there is no civil system is at the place.
Some of my friends in the civil bureaucracy are of the view they are shy to take responsibilities because the massive transfer and posting at federal as well as provincial (KPK and Punjab) confirms that civilian governments have no respect for any government officer and he/she can post out again after assuming change somewhere for some weeks. I believe civil bureaucracy has become dysfunctional because their confidence has been shattered by the sitting governments.
Aristotle documented constitutions of 158 states and a list of what makes for good government and what makes for bad government and to identify the factors favorable or unfavorable for creating a good government that could bring a city a good state. Aristotle says that courage and confidence are two factors any administrator and politician must have to execute authority and responsibility.
Does our civil administration face a lack of courage and confidence?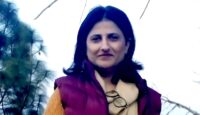 Note: The writer Shazia Cheema is an analyst writing for national and international media outlets including the Nation, Pakistan Today, Pakistan Observer, Eurasia Diary, InSight, and Mina News Agency. She heads the DND Thought Center. She did her MA in Cognitive Semiotics from Aarhus University Denmark and is currently registered as a Ph.D. Scholar of Semiotics and Philosophy of Communication at Charles University Prague. She can be reached at her: Twitter @ShaziaAnwerCh  Email: shaziaanwer@yahoo.com
Disclaimer:
The views and opinions expressed in this article/Opinion/Comment are those of the author and do not necessarily reflect the official policy or position of the DND Thought Center and Dispatch News Desk (DND). Assumptions made within the analysis are not reflective of the position of the DND Thought Center and Dispatch News Desk News Agency.