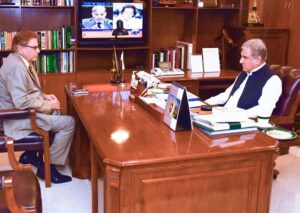 ISLAMABAD, Pakistan: Prime Minister Imran Khan has appointed the Senior Diplomat Mohammad Sadiq as the Special Representatives for Afghanistan Affairs with immediate effect.
In a meeting with Ambassador Mohammad Sadiq who met him in Islamabad on Saturday, the Foreign Minister Shah Mahmood Qureshi hoped that his appointment as Pakistan's Special Envoy to Afghanistan would help in further improvement of Pakistan-Afghanistan bilateral relations.
During the meeting, matters pertaining to the Afghan peace process as well as regional peace and stability came under discussion.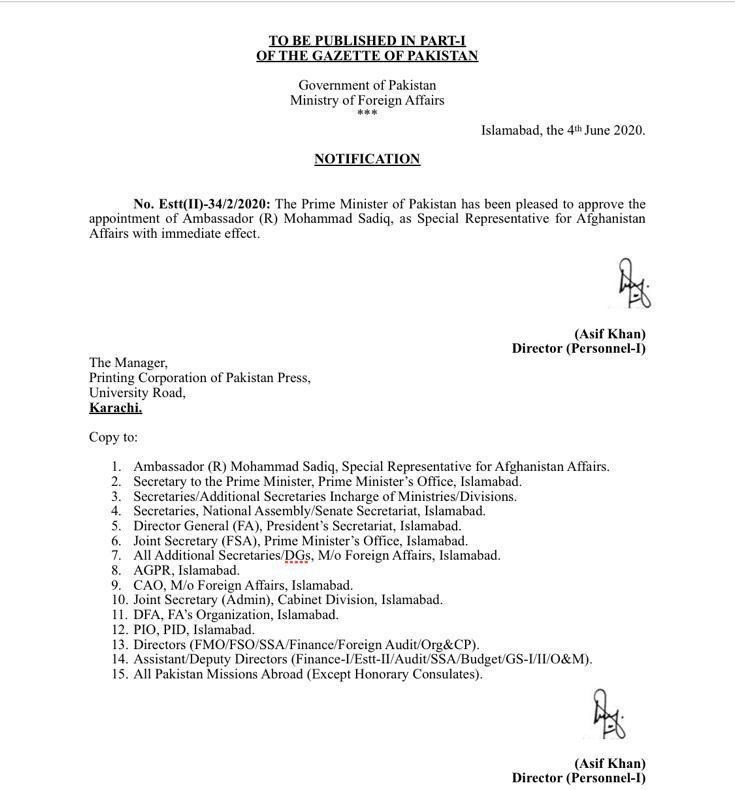 The foreign minister said Pakistan sincerely played its constructive role in the Afghan peace process which was now being acknowledged by the World Community as well.
Shah Mahmood Qureshi reiterated that Pakistan would continue to play its vigorous role in maintaining regional peace and stability.
Qureshi said lasting peace and stability in Afghanistan were indispensable for the construction and development of the entire region.