MTMIS Sindh – Online Vehicle Verification System In Sindh
Mtmis Sindh is a government`s initiative to digitalize the growing auto sector in the province. Sindh is a province with a large population and so the services at the government sector for the citizens are not as convenient to avail as the provincial government claims. As far as the Vehicle Registration process (MTMIS Sindh) is concerned, it varies in all provinces of Pakistan so here is all that you need to know about MTMIS Sindh. Each province has defined its taxes and processes for vehicle registration and renewals.
The good news is that Federal Excise Department has developed a Motor Transport Information Management System (MTMIS). It provides the status of your vehicle registration with all significant details and gives you a centralized platform for the vehicle registration information system. Anyone planning to buy or sell a car can easily verify vehicle owners using MTMIS.
Excise and Taxation Department of Sindh has launched an online portal for verification of vehicles in Sindh, including Karachi.
You can access the online vehicle verification for Sindh / Karachi here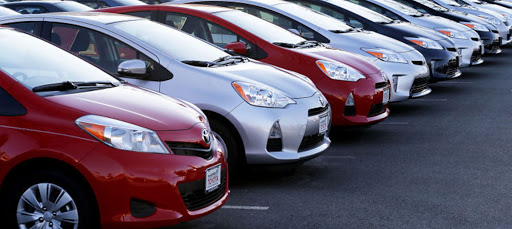 You enter the Registration No of your car/vehicle and the portal provides you with sufficient information about your vehicle. All of the information will be provided when access will be sought and in a confidential manner to the authorized person.
Benefits of Online Vehicle Verification
The Online Vehicle Verification of Sindh is quite helpful to keep you safe from any kind of legal issue that you may face when you are purchasing a car. MTMIS Sindh is assisting citizens to avoid all hassle through an online platform which also saves one from any vehicle fraud or scam. MTMIS Sindh provides information about both cars and bikes.
How to use MTMIS Sindh Online Vehicle Verification
In MTMIS Sindh process of verification is very simple. All you need to do is enter the vehicle number in the correct format. The following details of the vehicle are currently available for the public.
Owner's Name
Registration Number
Colour
Engine Number
Vehicle Price
Year of Make
Recent Taxes paid or Taxes Due
CPLC Car Verification Karachi
The MTMIS of Sindh caters to the needs of the citizens in terms of vehicle registration. It gives one a comprehensive look at the used car that they are interested in purchasing. It is indeed a great step by the government.
Apart from checking the car details from MTMIS before its purchase, there is another way to find the details of the vehicle and that is CPLC (Citizens Police Liaison Committee). CPLC has a strong database, it has all the data of cars running on the roads of Karachi. One can go to CPLC office or can also call to check about any car.
Moreover, in case if your car has been stolen contact the police station and also CPLC. The official site of CPLC Karachi www.cplc.org.pk is all set to serve you right there without any trouble.
It is an exclusive example of a public-private partnership with the citizens who have stepped forward as volunteers and working hand in hand with law enforcement agencies. CPLC Strive to Monitor & Prevent Crimes, Protect Lives & Property, Uphold the Rule of Law and ensure continuous improvement in its services.
CPLC Karachi – Contact Details
+92 21 35662222 | +92 21 35682222
MTMIS has ensured all ease for the citizens as it has helped many people through its efficient and operative online vehicle verification system. That's the reason the service is gaining positive feedback from the public on a large scale.
If your vehicle is registered in Punjab, you can use MTMIS Punjab for verification.