RAWALPINDI, Pakistan: The United Arab Emirates (UAE) ambassador to Pakistan Hamad Obaid Ibrahim Al Zaabi held a meeting with the Chief of Army Staff (COAS) General Qamar Javed Bajwa at army's general headquarters in Rawalpindi on Thursday.
​During the meeting matters of mutual interest and UAE-Pakistan Assistance Programme (UPAP) projects under execution in Pakistan were discussed, the Inter Services Public Relations (ISPR) said.
Later on, a memorandum of understanding (MoU) was also signed for continuing UPAP projects for social development in remote areas of Pakistan.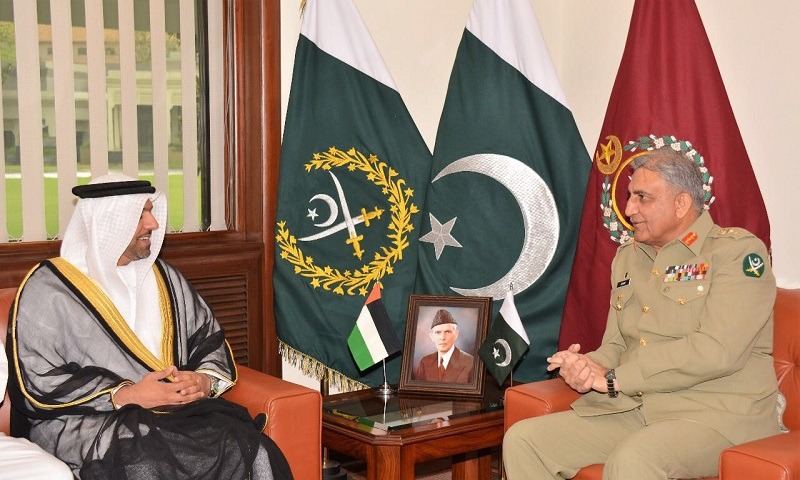 Earlier, the Turkish Chief of General Staff (CGS) General Hulusi Akar also met the COAS in Rawalpindi, and discussed areas of mutual interest, military to military relations, regional security and measures to further enhance Pak-Turkey bilateral defence cooperation.