Pakistan veteran all-rounder Mohammad Hafeez has announced to retire from Test Cricket, saying that the ongoing Test against New Zealand at Abu Dhabi would be his last appearance in the format.
The 38-year-old Mohammad Hafeez made the announcement in a Press Conference held after the end of second day's play on Tuesday evening.
M extremely Satisfied & Proud to announce my retirement from Test cricket, It's been incredible journey of my life.Would like to thank all who helped me in this beautiful journey of my test career.

— Mohammad Hafeez (@MHafeez22) December 4, 2018
The announcement followed a dismal performance by Hafeez in his last few Test innings. He also got out on 0 today soon after Pakistan began its first innings in reply of New Zealand's first innings score of 274.
Hafeez's sequence after his last three centuries in Tests. An indifferent patch of runs follows when he scores a hundred.

17, 4, 6, 20, 10, 9, 0 – average 9.42

40, 0, 18, 42, 0, 2. – average 17.00

8, 0, 2, 46*, 42, 8 – average 21.20

— Mazher Arshad (@MazherArshad) December 4, 2018
Even in his three innings in the first and second Tests against New Zealand, his cumulative score remained 39.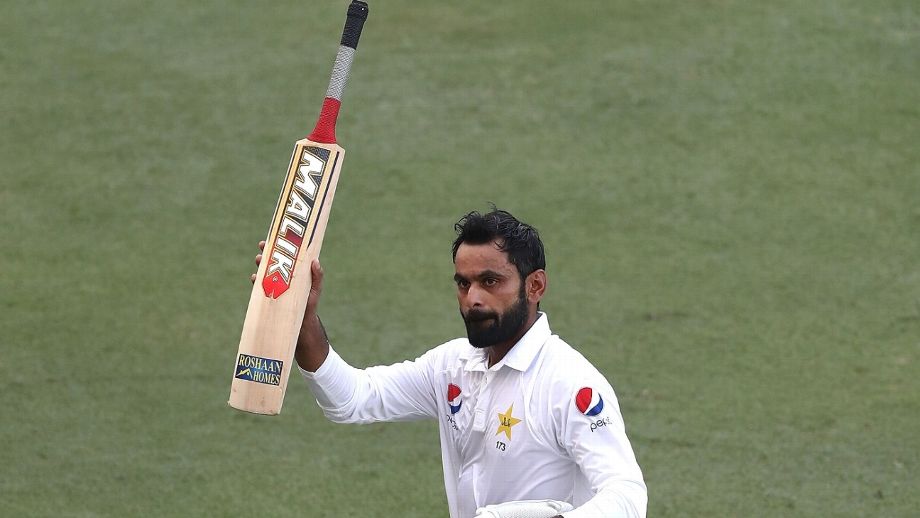 Mohammad Hafeez began his Test Career in August 2003 against Bangladesh at National Stadium Karachi.
In his Test Career spanning over 15 years, Hafeez played 54 Test matches (excluding the ongoing Test) and scored 3644 runs with an average of 38.35. His Career includes 10 Centuries and 12 Fifties.
In addition, he also took 53 wickets in his Test Career.
Hafeez made a strong comeback to the team with his 126-run innings in the first Test against Australia at Dubai from October 7-11. However after that, his miserable performance with the bat began and even he failed to enter into a double figure in his subsequent Test innings against Australia.