Minal Khan is back to work after her much-needed post-Corona pandemic vacation, and she is absolutely as breathtaking as we expected her to be. The actress is known for her photoshoots because she definitely aces them and this time around is no exception. In her latest photoshoot for a salon, she dons the look of a bride, and oh my my! she definitely steals the show.
Minal Khan's Latest Photoshoot
Minal has recently done a bridal campaign for a salon called Makeovers by Amaima. The campaign is targeted toward the bridal trend of the remaining season, 2020-2021. One look for the shoot has been released and Khan looks every bit gorgeous and breathtaking as a bride.
She shared the look of her photo shoot on her official Instagram account too. Here is what she posted:
View this post on Instagram
Who Was The Shoot For?
As mentioned, the shoot was done for Makeovers by Amaima Salon. The dress was by Samsara Couture, Jewels by Grace Jewelers, and Photography by Bilal Saeed Photography. The makeup artist shared multiple pictures of the shoot on her account including a huge tiled version of the pretty actress.
Here are the pictures:
Here is a beautiful tiled version of the actress: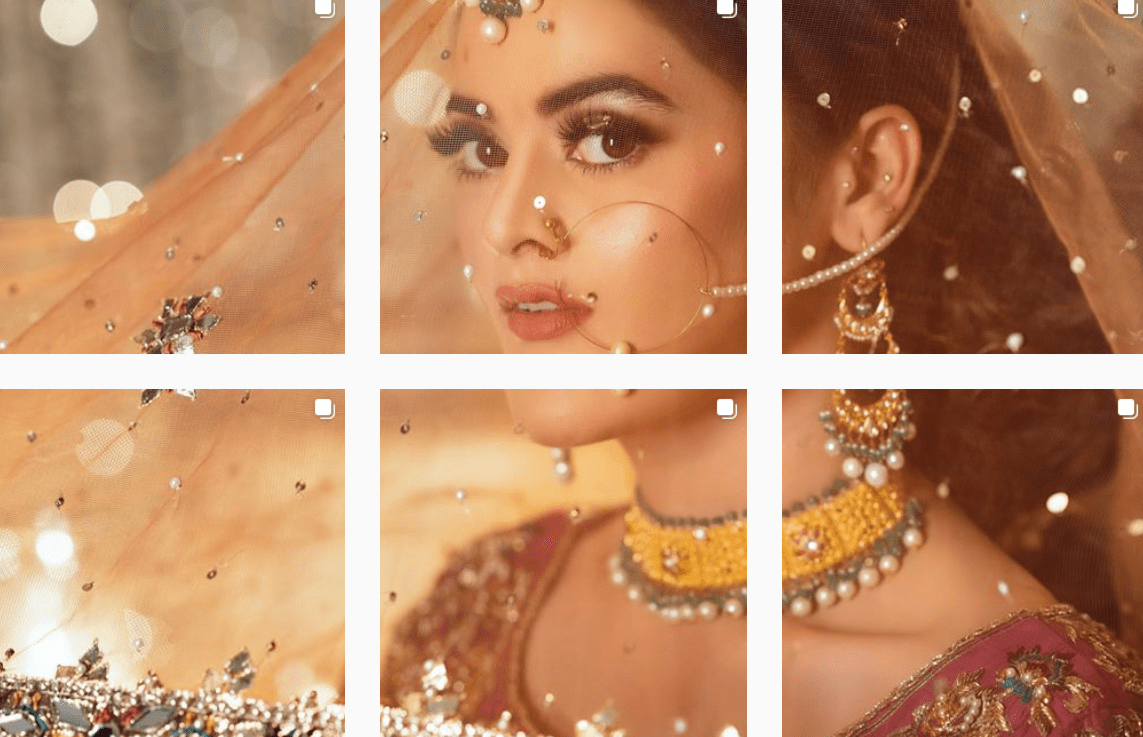 Minal Khan is definitely the rising young talent of the industry we all look up to. From her drama projects to the Instagram influencer, modeling gigs to advertisement, she is going to the top with speed and she absolutely deserves it too. Do let us know how you liked the shoot in the comments section.