Merub Ali is caught much attention in the past year due to her acting roles in popular dramas, like Sinf-e-Aahan. She is catching projects one after the other due to her demand in the industry. She has been in the headlines for two main reasons. One is her relationship with Asim Azhar and the other one is her appearance in the drama serial Sinf-e-Aahan. Apart from these, she has been in the limelight for her pretty looks and that's the reason she has got uncountable followers on social media. Here is everything you should know about Merub.
Everything You Need To Know about Merub Ali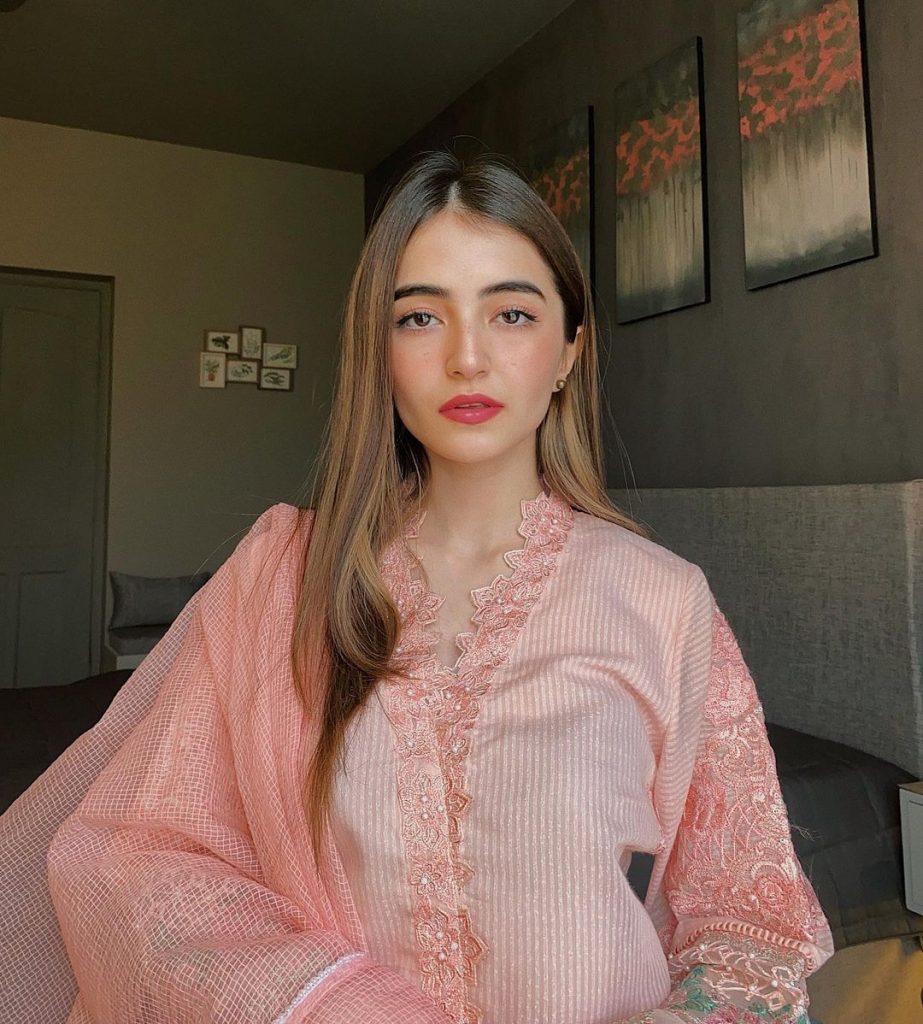 Get to know interesting information about the cute and glamorous new entrant to the showbiz world, Merub Ali.
Age
The super-gorgeous Merub is 25 years old. She was born in Lahore, Pakistan on 23rd January 1996.
Education
Merub has completed her graduation from Lahore and then made her way to explore her talent.
Family Background
The actress belongs to a little family background. She has two supportive brothers who help Merub in taking important decisions in life. We can see her mother accompanying her frequently in the pictures.
Career
Though Merub doesn't belong to any artistic background, however, she has made it to make her way to the field in a swift move. From her family, she is the first to join showbiz industry.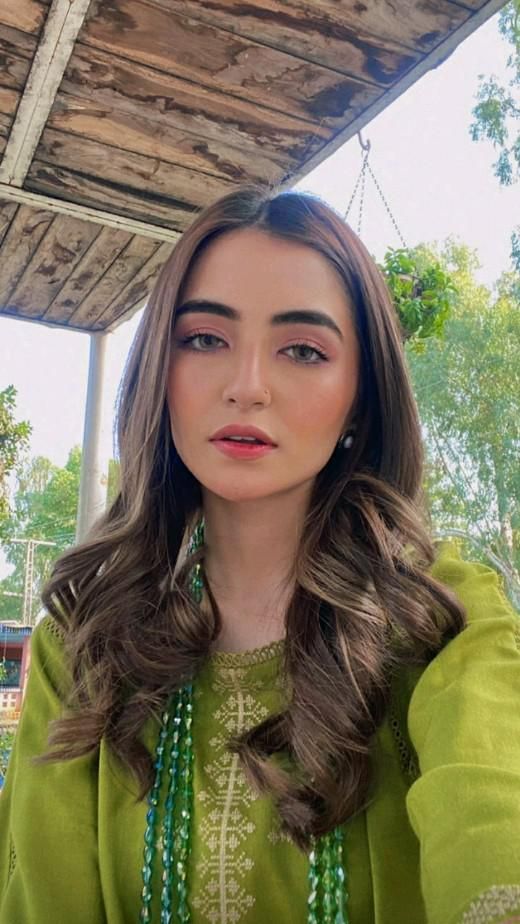 After completing her education, Merub showed her talent in modelling career. She began as a model from Instagram back in 2018. Her beauty earned Merub great popularity in a limited time, and her followers increased rapidly. She got a chance to endorse different top-notch brands like Nishat, Kayseria, Limelight, One, and Breakout. Besides, there are various brands for which she has proved her talent remarkably. Merub worked for different commercials as well and became a well-known star in the showbiz world.
First Big Project
Merub got a chance to work for the legendary Sajjad Ali's music video. It was a big breakthrough for her and made her gain a prominent identity in the field. This cutie pie grabbed everyone's attention with the innocent appearance in the song 'Lagaya Dil'. The cherry on top is that people loved the way she acted and portrayed strong expressions. This major project made her garner much praise, and Merub became famous.
Merub in Sinf-e-Aahan
From modeling to stepping into the drama industry as an actress, Merub has proved that she is talented in all aspects. She got a role in a big project named Sinf-e-Aahan. In this drama, Merub is playing the role of Yumna Zaidi's sister. Sinf-e-Aahan was the most awaited drama serial of the year and has won the hearts of the viewers with its very first episodes. Yumna Zaidi and Merub are shown as Pathan girls belonging to a relatively conservative background. Yumna is the one who wants to join the Army. To our surprise, Merub has adopted the Pashto accent like a pro, and she looks super cute just like Pathan girls in real life. Drama serial Sinf-e-Aahan went on-air on 27th November 2021.
Relationship Status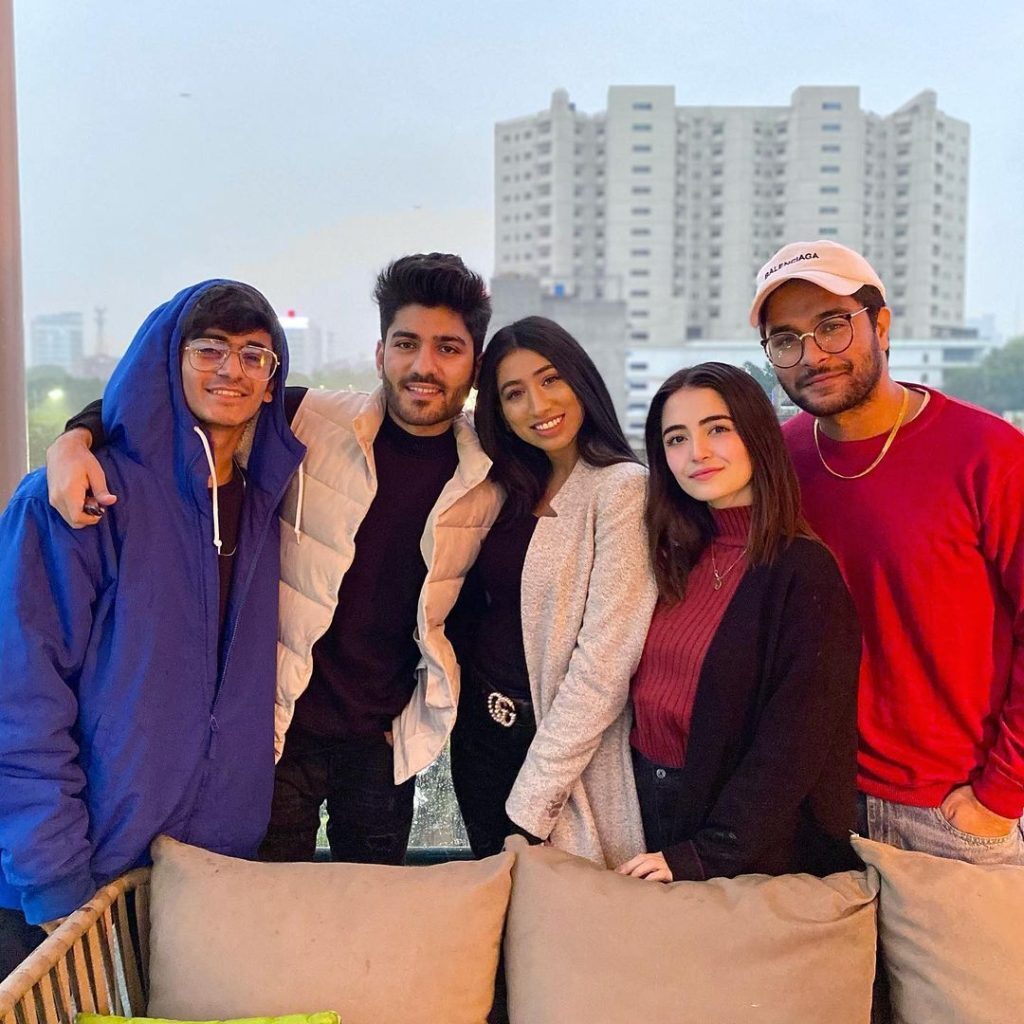 Merub has been in the news for some time following her presence with Asim Azhar on every occasion. As we know that social media creates a matter controversial in a matter of seconds these days, so Asim Azhar's every picture with Merub was gaining attention while leaving fans curious to know what's going on between them. After Asim and Hania broke up, Instagram has shown us Merub supporting Asim everywhere.
Also Checkout top 10 pictures of Merub Ali
From birthday celebrations to friends gatherings, Asim and Merub have been seen together. The fans also had a thought that they might have got engaged as we can see both of them accompanied by each other's families in pictures.
The Viral Concert – Asim, Hania, and Merub!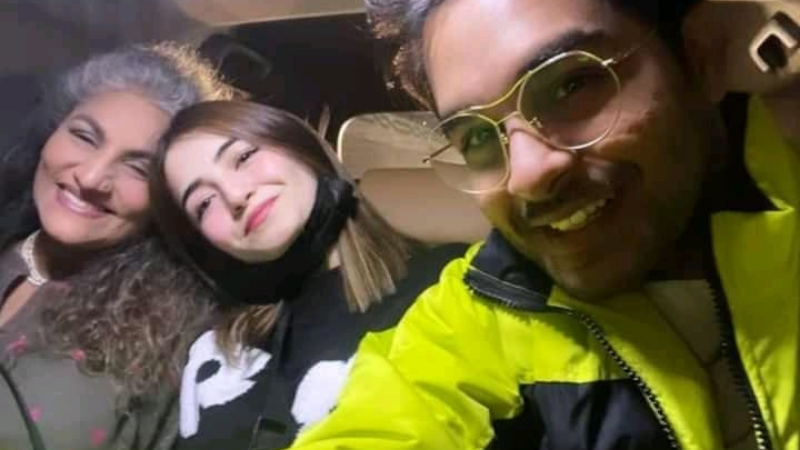 Recently, a concert went viral on social media where Hania was seen in the audience enjoying Asim's performance with her friends. Merub was also there to cheer up Asim along with his mother. The pictures and videos from this concert went on circulating on Instagram while once again making people anxious to know about the relationship between Asim and Merub.
Asim took a picture to Instagram in which he was standing with his mother and Merub. He captioned it while calling them his support system. Asim also posted in detail to criticize Hania. However, she expressed positivity in return while posting on her Insta account.
Merub got a chance to spill the beans on her relationship status with Asim on a web show. She said,
"PEOPLE USE TO SAY THAT ASIM IS MY STEP-BROTHER. I DON'T HAVE ANY STEP-MOTHER OR ANY STEP-FATHER AND ME AND ASIM ARE NOT STEP-SIBLINGS. WE'RE NOT EVEN COUSINS. I DON'T KNOW WHY PEOPLE SAY SUCH THINGS."
Merub further added,
"WE'RE GREAT FAMILY FRIENDS AND HAVE KNOWN EACH OTHER SINCE CHILDHOOD. MY BROTHER IS HIS BEST FRIEND AND OUR MOTHERS ARE BEST FRIENDS."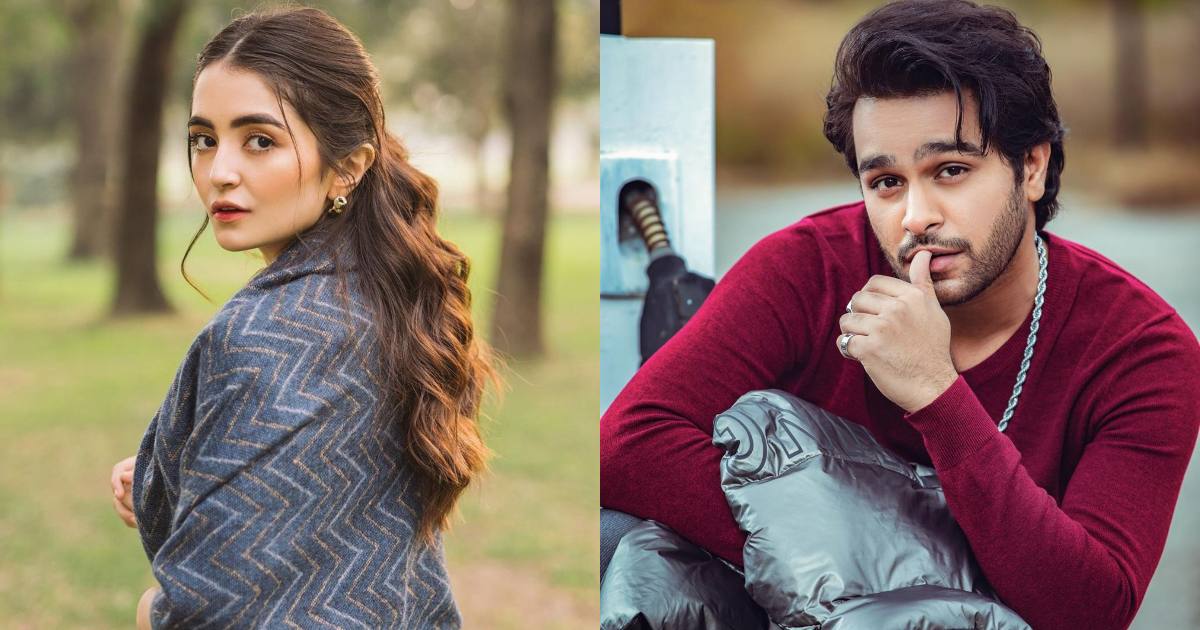 As the interviewer questioned her about her wedding, it was clear that she is not willing to take this. To make it a friendly diversion, she cut him off and said,
"IT WAS A LOT OF FUN DOING THIS INTERVIEW, KEEP WATCHING SOMETHING HAUTE, ALLAH HAFIZ."
Fun Facts about Merub
Take a look at some fun facts about Merub:
Merub Ali has over 315K followers on Instagram.
She is following 154 people on Instagram.
Merub is quite active on Instagram and keeps posting classy images for audience engagement.
She is a pet lover.
Merub Ali's net worth is approx 53 Lakhs.
Well, we can see a bright future for the sweetheart Merub Ali as she is not only gorgeous but also talented in acting. Here we have got a video in which Asim Azhar and Merub sang together. Check out this video!
Though there is no clarity on their relationship, we still hope that they give us good news soon. Asim and Merub look good together. However, we don't know how it will be turning out for Hania Amir. She is positive and opts for the way to go with the flow.
Conclusion
There is a lot we can discuss for the new entrants in the industry like Merub Ali. She is talented and that's the reason she is making her way quickly in the industry. We hope to see her succeed in achieving her goals soon.
Want to add something to this write-up? Don't forget to share your valuable feedback with us!
Frequently Asked Questions
1. Who is Merub Ali?
Ans. Merub Ali is a stunning and innocent Pakistani fashion model and actress. She got famous through social media with her exquisite clicks.
2. What is the age of Merub?
Ans. Merub was born in Lahore, Pakistan on 23rd January 1996. She is 25-years old.
3. What is Merub's relationship with Asim Azhar?
Ans. Merub is a 'good friend' of Asim Azhar. However, fans think that they are soon coming up as a new couple officially after announcing their engagement. However, Merub has considered it all rumors.
4. What is the age of Asim Azhar?
Ans. Asim Azhar was born on 29th October 1996. He is 25 years old.
5. How many followers does Merub have on Instagram?
Ans. As per the details, the fashion model and actress Merub has 315K followers on Instagram. She has gained fame in limited time and now stepped into acting with a major project named Sinf-e-Aahan. She is playing a supporting role as Yumna Zaidi's sister, belonging to a Pathan family.
We cannot clearly say if she is single or not. Earlier this year, the internet burst with Asim Azhar and Merub Ali's engagement rumours. Asim Azhar tweeted to clarify that they are not engaged. But, he did not clear anything about his relationship status with Merub. They appear everywhere with each other. Their mothers are best friends and support them. They could also make a cute couple, but they are not moving ahead with any good news. We are anxiously waiting to get a sneak peek into their plans of getting married. Stay tuned to find out.