Meesni drama is a soap drama serial on HUM TV that started coming on-air on 16th January 2023. Meesni Drama story is fast-paced which is showing a two-generational story of a girl named Sahira. It is a project of HUM TV under the production of Momina Duraid and MD Production. Meer Sikandar ALi is the director and Muhammad Asif Ali is the writer of Meesni Drama. This cast of the drama has Bilal Qureshi, Mamya Shahjaffar aka Maham Shahid, and Sharmeen Kashif.
Meesni Drama Story
The drama started with a story of a middle-class girl named Sahira. She is manipulative and opportunist. Sahira is deprived of luxuries in her life so she fulfils them from her boyfriends. Her mother and brother try to give her everything that they can but that is not enough for her. She gets gifts from her middle-class boyfriends until she meets a rich man, Waleed, who can give her everything that she wants.
Sahira is very beautiful and cashes her beauty. She gets married to Waleed but her life does not get settled. Her past and cunningness never leave her. Sahira gets divorced from Waleed and marries one of her ex-boyfriends. Then the story gets fast-forward to many years later when all the characters are grown old and continue with the stories of their kids.
Sahira turns into a middle-aged woman with three daughters. But, she has still not learnt anything from her experiences. She was not a good daughter, sister, or wife. Moreover, she did not become a good mother who could not look after her daughters properly
One of her daughters, Hania looks exactly like her but she is completely opposite to her in her behaviour. She is very intelligent, innocent, and decent, unlike her mother. However, one of her sisters, Saliha is like a young and manipulative Sahira who has come in her shape.
On the other hand, Waleed has two sons and Sahira's brother, Hashmat is also happy in his life with his three kids. Watch the new Meesni drama story below:
Cast
Meesni drama cast includes the following actors:
Bilal Qureshi as Waleed
Faiza Gillani as Sahira
Maham Shahid Jaffar as Hania
Arslan Asad Butt
Najiba Faiz
Sharmeen Kashif as Tehmina
Leyla Zuberi
Tahira Imam
Ali Raza
Faiza Gillani
Haseeb Khan
Iqra Shahnaz
Kashaf Noor
Sikandar Nawaz
Sarah Aijaz Khan
Ahmed Taha Ghani
Pictures
Bilal Qureshi as Waleed
Mamya Shahjaffar as Hania and Sahira
Faiq Khan as Saleem
Arsalan Asad Butt as Zaid
Sharmeen Kashif as Tehmina
Najiba Faiz
Ahmad Taha Ghani as Daniyal
Haseeb Khan as Waleed's father
Laila Zuberi as Waleed's mother
Faiza Gilani as Sahira
Ali Raza as Raheel
Sikandar Nawaz Rajput as Hashmat
Tahira Imam as Sahira's mother
Sarah Ijaz Khan as Fatima
Kashaf Noor as Aliya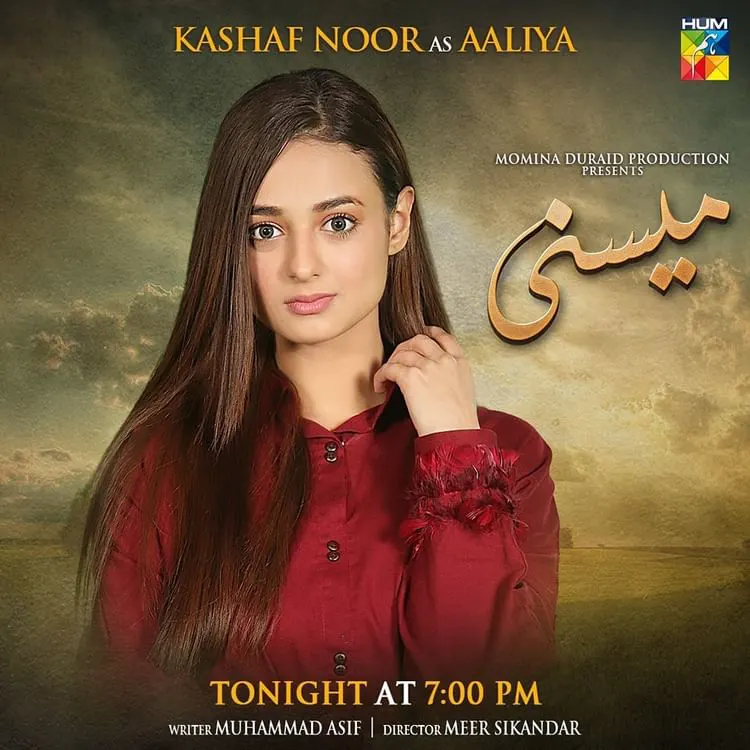 Timings
You can watch Meesni drama on HUM TV at 7:00 pm from Monday to Sunday.
Hope you like Meesni drama story. For more best Pakistani dramas, click here.