The freedom of movement may very well be one of the biggest perks of living in a metropolis. Yet even in a large city women who drive are an exception rather than the norm, and women who drive for a living as rare as ambergris. Yet, in the most unlikely of places, there are women proving that they can be the drivers of their own destiny. One such woman is Lata Bai, from Mithi in Thar, who is challenging stereotypes all around her. She hails from a place where the thought of a woman driving is not only frowned upon but also strongly discouraged as it is assumed that a woman's only function is to take care of her responsibilities at home.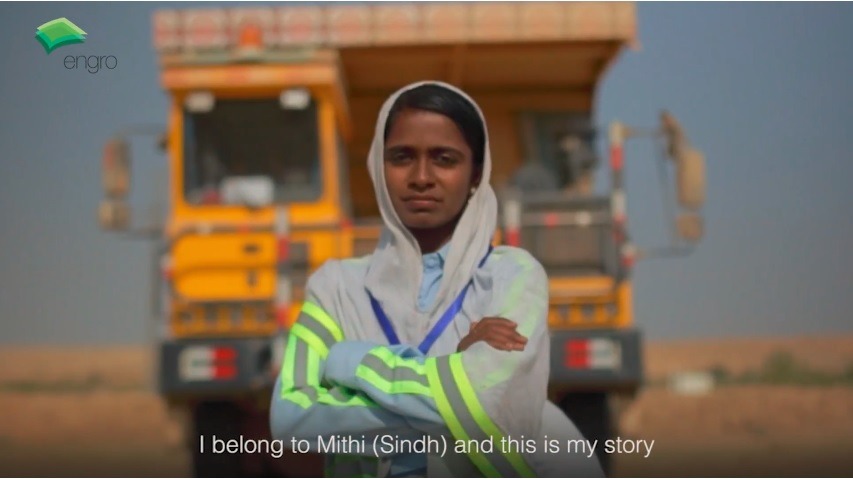 But Lata is no ordinary individual. Ever since she was a little girl, she dreamt of having a car and learning how to drive it so that she could explore wherever her heart desired. Stumbling upon a poster by the Sindh Engro Coal Mining Company that advertised the "Female Dump Truck Driver Program" she knew that this was her chance to fulfill her dream. The program aims to empower women by training and inducting them as dump truck drivers. Dump Trucks are the biggest trucks in Pakistan clocking in at a massive 60 tonnes. The purpose is to increase the skilled female resources in Tharparkar as part of Sindh Engro Coal Mining Company's investment in gender programs. Since the program also facilitated jobs for the husbands of trainees, Lata knew that this was not an opportunity she could afford to miss. To her delight Lata was accepted into the program.
The women are trained not only to drive but are also given proper education pertaining to road signs, traffic laws and speed limits. This comprehensives of knowledge is what Lata believes sets her and her fellow trainees apart. She is of the opinion that even the most experienced truck drivers do not know the basics of speed limits and traffic signs because they have not been trained properly.
Lata is thankful to Engro for providing her with the opportunity to fulfill her dream and continues to be inspired by the strong women employed at Engro to train her and her fellows. She sees the prospect of a brighter Tharparkar on the horizon, one in which men and women will strive together to create a better future for the land. She understands that being an earning female in such a traditional society will mean challenges, but she vows not to let that break her spirit. 
Lata Bai is an inspiration for young girls and women from not only rural but also urban areas. Her story is a constant reminder of how the winds of change can start from even the most unexpected and backwards of areas.
 Disclaimer:
The views and opinions expressed in this article/Opinion/Comment are those of the author and do not necessarily reflect the official policy or position of the Dispatch News Desk (DND). Assumptions made within the analysis are not reflective of the position of Dispatch News Desk.