Over 1.2 million Pakistanis are residing in Dubai and often they travel by plane to meet their relatives back home in their native Country and fly back to the United Arab Emirates (UAE).Lets check out latest prices of PIA ticket from Lahore to Dubai
Recently, the Finance Ministry has drastically increased the prices of petrol and diesel by Rs 19.95 and Rs 19.90 respectively.
As per reports, Pakistan International Airlines (PIA) and Private Airlines operating in Pakistan have jacked up their prices due to change in petroleum prices and passengers load.
Here, we have gathered the latest ticket price being offered by the PIA from Lahore to Dubai route in August 2023 for the expats returning to the UAE.
PIA flights from Allama Iqbal International Airport Lahore to Dubai International Airport Time & Ticket Prices
| | | | | | |
| --- | --- | --- | --- | --- | --- |
| Aircraft Type | Departure | Arrival | Flight Duration | Baggage Allowance | Class of Travel |
| 32S | Allama Iqbal International Airport Lahore | Dubai International Airport | 1 Hour 45 Minutes | 30 KG/40 KG | Economy/Executive Economy |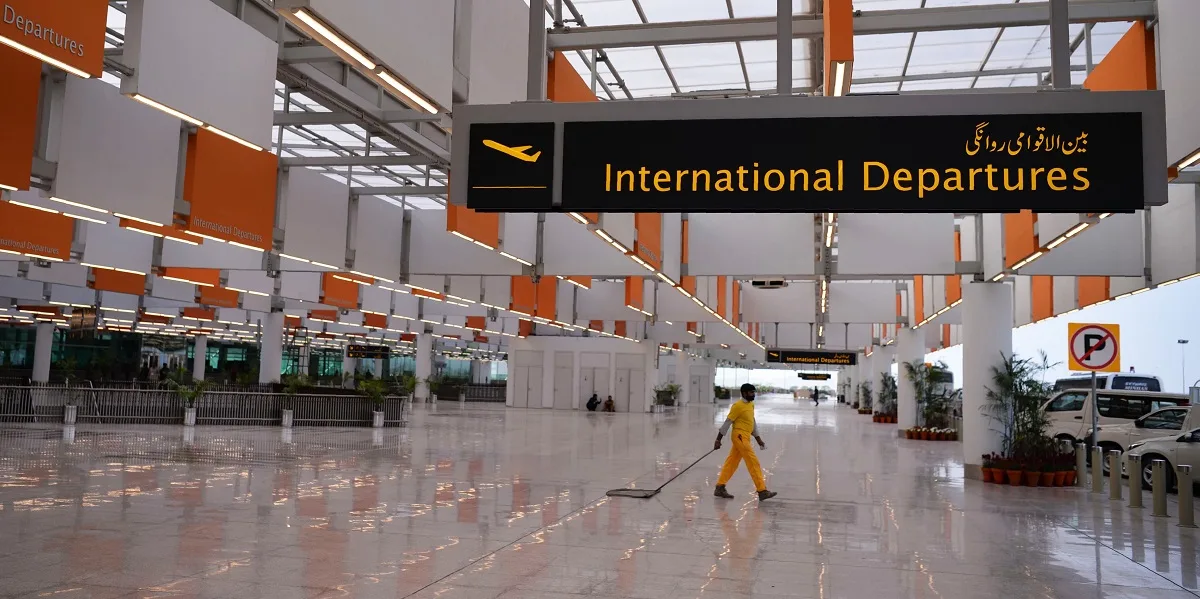 PIA flights Lahore to Dubai Time and Ticket Prices – August 2023
Date

Flight

Departure Time

Arrival Time

Ticket Price

August 05, 2023
PK-307
10:00 pm (Lahore)
11:45 pm (Karachi)
Rs 133,972.00 Executive Economy
Transfer time: 16h 55m
August 06, 2023
PK-213
04:40 pm (Karachi)
06:00 pm (Dubai)
August 05, 2023
PK-305
05:00 pm (Lahore)
06:45 pm (Karachi)

Rs 133,972.00 Executive Economy

Transfer time: 21h 55m
August 06, 2023
PK-213
04:40 pm (Karachi)
06:00 pm (Dubai)
August 06, 2023
PK-307
10:00 pm (Lahore)
11:45 pm (Karachi)

Rs 133,972.00 Executive Economy

Transfer time: 17h 25m

August 07, 2023

PK-213
05:10 pm (Karachi)

07:30 pm (Dubai)

August 08, 2023
PK-305
09:00 pm (Lahore)
10:45 pm (Karachi)

Rs 108,072.00 Economy

Transfer time: 17h 25m
August 09, 2023
PK-213
04:40 pm (Karachi)
06:00 pm (Dubai)
August 09, 2023
PK-203
09:25 am (Lahore)
11:35 am (Dubai)

Rs 133,952.00 Executive Economy

August 09, 2023
PK-305
05:00 pm (Lahore)
06:45 pm (Karachi)

Rs 116,702.00 Economy

Transfer time: 21h 55m
August 10, 2023
PK-213
04:40 pm (Karachi)
06:00 pm (Dubai)
August 10, 2023
PK-203
08:10 am (Lahore)
10:30 am (Dubai)

Rs 108,052.00 Economy

August 11, 2023
PK-203
02:40 pm (Lahore)
05:00 pm (Dubai)

Rs 108,052.00 Economy

August 11, 2023
PK-203
02:40 pm (Lahore)
05:00 pm (Dubai)

Rs 108,052.00 Economy