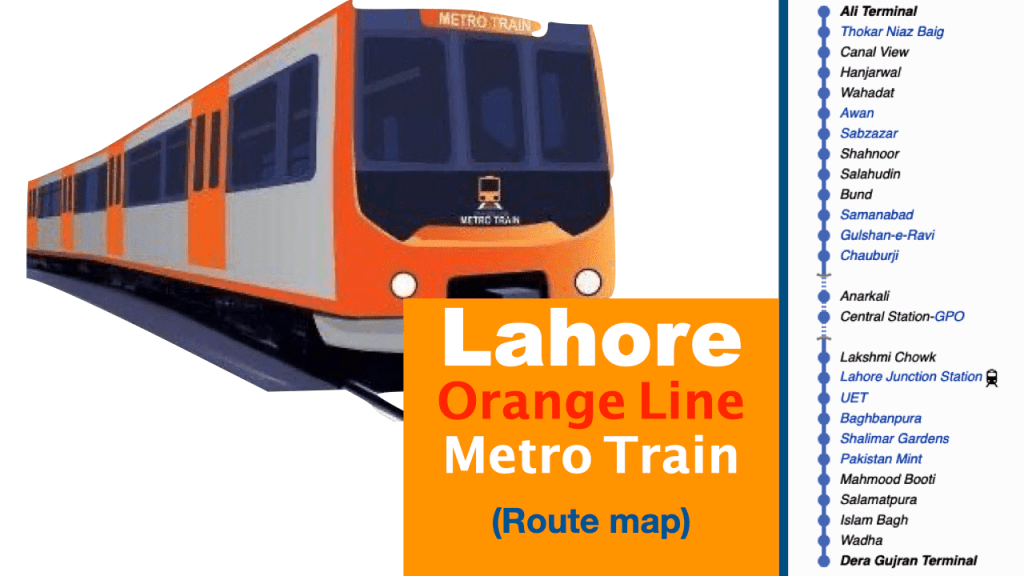 After Lahore, Multan, Rawalpindi and Peshawar Metro Bus projects, Lahore Orange Line Train is a mega project that provides an in-city train service. Pakistan Mass Transit Authority (PMA) has introduced this modern, convenient, and affordable means of transport to the citizens. Lahore Orange Train Route covers a 27.1km distance in Lahore covering the area from Ali Town to Dera Gujran.
Orange Train is the first fast and driverless train service in Pakistan. It works on the technology and system of subways in other countries. The project was initiated in 2014 by the Government of Pakistan in collaboration with the Government of China. Along with a great service to the citizens, it is also a symbol of Pak-China friendship. The project took almost 6 years with an investment of $1.7 billion. Guangzhou Metro GRoup, Norinco International, and Daewoo Express have controlled the manufacturing of these operations.
Orange Train Services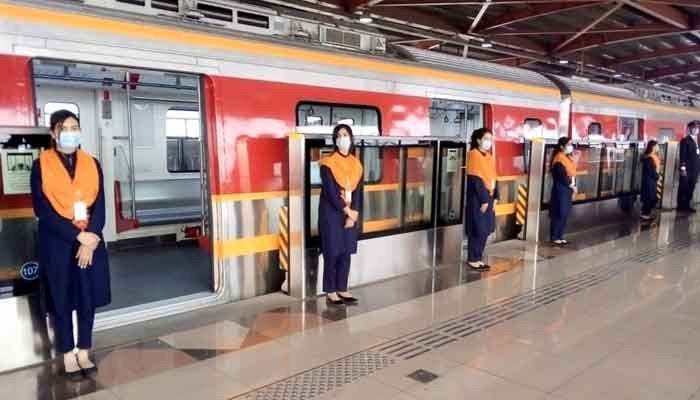 The main features of this service are:
27.1km distance
27 trains
80 km/h speed
26 Stations
250,000 passengers per day.
Airconditioned stations and trains
On-time train schedule
Escalators and Lifts.
Spacious trains
Timings: 7:30 am to 11:00 pm
The helpline is the same as Lahore Metro Bus 04211122262
Lahore Orange Train Route Map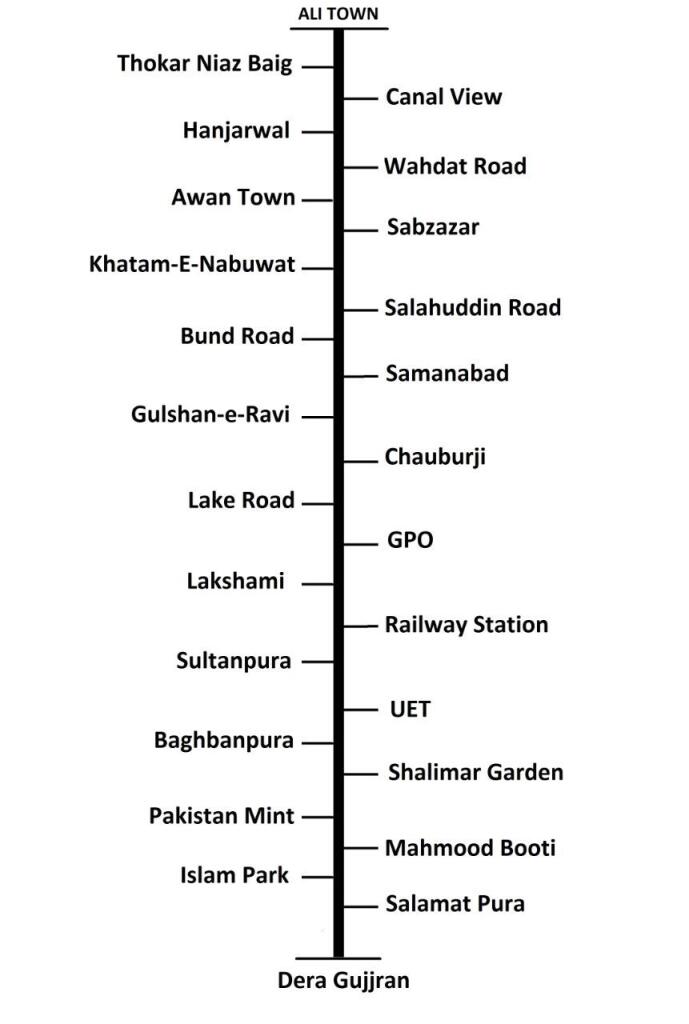 Lahore Orange Train has a total of 2 stations on the main areas within the route. It travels from Raiwind road to the Walled City of Lahore. On the route, it covers several main areas for the feasibility of the citizens. Here is a list of all the stations:
Ali Town Station
Thokar Niaz Baig Station
Canal View Station
Hanjarwal Station
Wahdat Road Station
Awan Town Station
Sabzazar Station
Shahnoor Station
Salahuddin Road Station
Bund Road Station
Samanabad Station
Gulshan-e-Ravi Station
Chauburji Station
Lake Road Station
GPO Station
Lakshmi Chowk Station
Railway Station
Sultanpura Station
UET Station
Baghbanpura Station
Shalamar Garden Station
Pakistan Mint Station
Mahmood Booti Station
Salamat Pura Station
Islam Park Station
Dera Gujran Station
Ticketing System
The system of tickets is very smooth. The passengers can go to the stations, visit the ticket counter, pay and get a token. The ticket costs Rs. 40. The news circulates discounted cards for senior citizens, students and working women. Also, we can soon get a free service for senior citizens.