The RAW agency Kulbhushan Jadhav, who is imprisoned in Pakistan after he was apprehended in March 2016 from Balochistan and later awarded death sentence by a Military Court for his involvement in terrorism and espionage, has expressed gratitude to Pakistan for arranging a meeting between him and his family members in Islamabad on Monday (December 25).
Earlier in the day, the mother and wife of Kulbhushan Jadhav met him at the Ministry of Foreign Affairs in Islamabad for almost 40 minutes after Pakistan allowed such interaction as a humanitarian gesture.
"I am really thankful to the government of Pakistan for showing this grand gesture", Kulbhushan Jadhav said in a video statement released by the Foreign Office in Islamabad.
Kulbhushan Jadhav said that he has been treated with dignity and honour, and in a very professional manner by the Pakistani authorities.
Meanwhile briefing the media on meeting of Indian Spy Kulbhushan Jadhav with his family, the Foreign Office Spokesperson Dr Muhammad Faisal said that Pakistan honours its commitments, and that India should also fulfill its commitments on Kashmir.
Dr Faisal said that Kulbhushan Jadhav has admitted that RAW had given him task of conducting terrorist activities in Pakistan.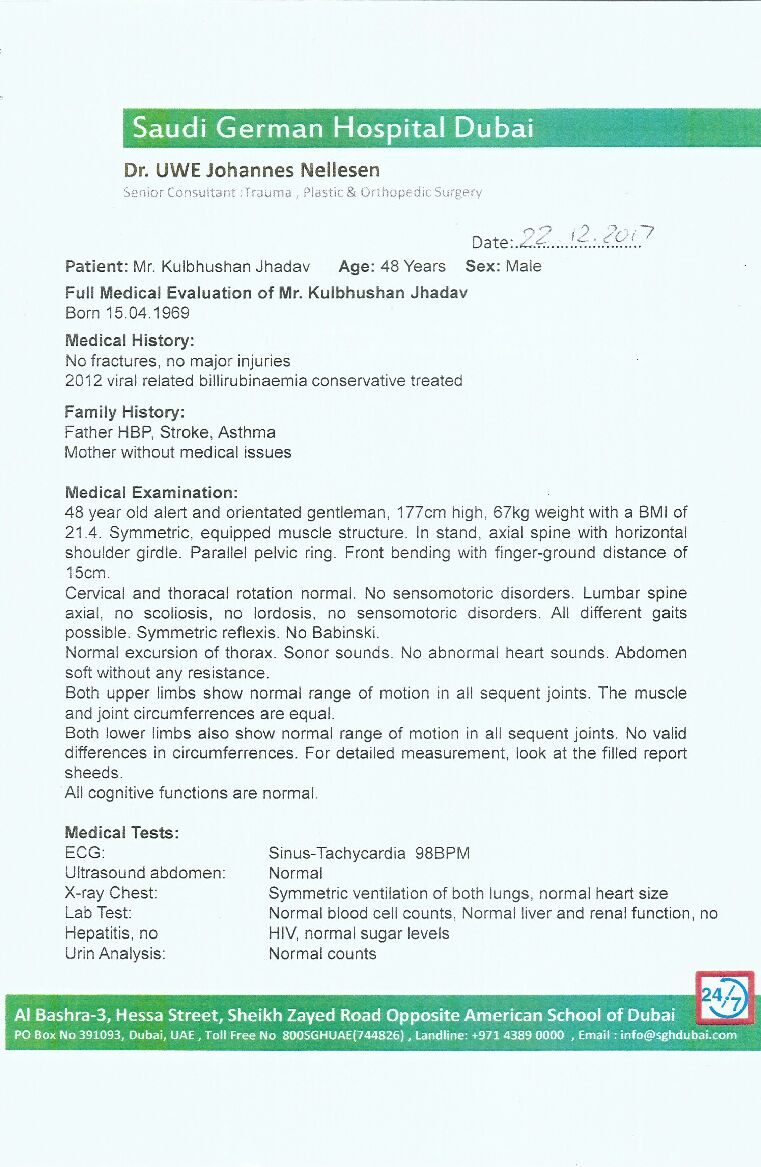 Separately, the Foreign Office also shared medical record of Kulbhushan Jadhav, issued by Dr. UWE Johannes Nellesen of Saudi German Hospital Dubai, on social media.