WANA, PAKISTAN: The Inspector General of Police Khyber Pakhtunkhwa Sanaullah Abbasi has announced that the notification pertaining to the merger of Khasadar force of district South Waziristan into KP police would be issued within a few days.
The IG KP Police on his maiden visit to the long-neglected district South Waziristan, lauded the services rendered by the levies and Khasadar force in the war against terrorism.
Speaking at a function in Wana, headquarters of the South Waziristan on Friday, he said that Khasadar force rendered matchless sacrifices in war against terrorism and fought along with Pakistan army courageously and gallantly to maintain peace and stability in the country.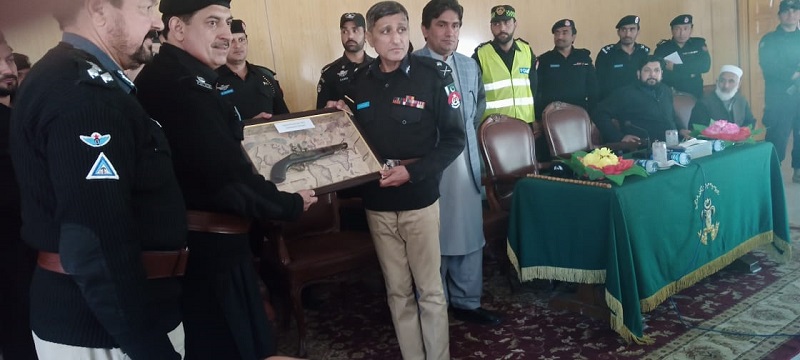 Sanaullah Abbasi said that he was well-aware of the problems facing by the Khasadar force and steps were being taken to address their issues on an urgent basis, adding that the families of the martyred Khasadar personnel would be given Shaheed package.
He said that the Khasadar force would be merged in the KP police and a notification would be issued soon in this regard.
The IG KP said that personnel of Khasadar and Levies would be given all perks and privileges enjoying by the KP police, besides training them as per line of the police force.
DIG Dera Ismail Khan Division Imtiaz Shah, DPO South Waziristan Shoukat Ali, ADC South Waziristan Fahidullah and AC Wana Amir Nawaz were present on the occasion.
Sanaullah said that new police stations and check posts would be set up at various places in South Waziristan in order to facilitate the people to great extent, adding that various steps are being taken to resolve the public issues at the earliest.
The IGKP said that Kahsadar force, Pakistan army and the people of the area played a significant role in bringing normalcy and restoring peace, which is unprecedented.