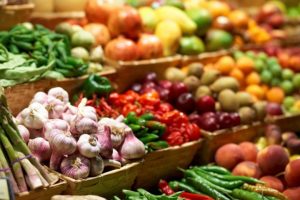 Kazakhstan's agricultural products export to China grew by 42 percent in the first nine months of 2018, according to the Kazakh Agriculture Vice-Minister Arman Yevniev.
In a meeting in Astana, Arman Yevniev said that the Chinese market is open to many agricultural products, the Azerbaijan's Trend News Agency reported citing the Kazakhstan's media.
The Kazakh minister also said that 153 Kazakh enterprises have the right to export agricultural products to China, and 17 fish processing enterprises have permission to export fish products to the European Union (EU).
"To ensure the availability of markets and the development of exports, measures are being taken to protect the domestic market and expand foreign markets," Arman Yevniev said.
The minister further said that an agreement has been reached with Iran to supply live sheep, frozen and chilled lamb, beef and eggs. He added that they would also take required initiatives this year to supply live cattle as well to the Islamic Republic.
"Restrictions on the supply of cattle and small ruminants to Saudi Arabia and the UAE, as well as of meat, meat products and chicken eggs to the UAE, have also been lifted," the minister added.