By Agha Iqrar Haroon
Former Kazakh President Nursultan Nazarbayev had always been indicating that Central Asian states must be careful because enemies would always try to inject "Colour Revolutions"  that they had been injecting in several Eastern European countries.
For such regime changes referred by former President Nursultan, the terminology had been "Colour Revolution" for Eastern Europe, and "Spring" for Middle Eastern countries.
Nursultan Nazarbayev had been vocal against regime changes that took place in Eastern Europe when he was President of Kazakhstan. Such color revolutions took place mostly in countries bordering the Russian Federation.
What the world had witnessed in Kazakhstan in the last two days is not usual but it looks like "fears came true" if we read statements of former President Nursultan Nazarbayev when he was in power.
AFP News Agency reported that gunfire echoed through the streets of Kazakhstan's largest city even on Thursday and Russian troops had arrived to help to control the situation.
The official statement of the Kazakh government released after the chaotic situation in Kazakhstan speaks what the former President used to express.  Nursultan is respected as a political philosopher and even his deadly critics appreciate his political vision.
Official statement of the Kazakh government says that the analysis (of the events that took place across the country against state administration) shows that Kazakhstan is facing armed aggression from terrorist groups trained outside of the country. The statement also indicates that the events in the city of Almaty – attacks on the administrative offices and military sites, the capture of the airport, and taking hostage of foreign passenger and cargo airplanes – witness to the high level of preparedness and coordination of the perpetrators. Observations of the Kazakh government are not unfounded because I had been traveling across Kazakhstan several times since 1993 and I understand that such huge unrest cannot take place without financial, administrative, and intelligence support from outside. Kazakh government by following basic diplomatic norms is using the word "outsiders" and refraining from citing the names who are outsiders but people who know Central Asia can understand who these outsides can be?
No country in landlocked Central Asia can be infected with terrorism and riots without the help of someone within the landlocked mass. Kazakhstan has become important for those who want to reach Russian borders and to make entire central Asia unstable. Do we remember the famous book of Zbigniew Brzezinski the "Grand Chessboard: American Primacy And Its Geostrategic Imperatives" published in 1998?.
Kazakhstan is the largest country in size in Central Asia bordering the Federation of Russia similarly Ukraine is the largest country in size in Easter Europe bordering the Russian Federation. Regional experts believe that both are high stake countries because Russia cannot be encircled effectively unless both the countries are not on board. I was expecting something serious in Central Asia after a months-long standoff at Russia- Ukraine border.
Kazakhstan no doubt always follows balance in its foreign policy but it had been playing a key role in all regional developments including the formation of the Shanghai Cooperation Organisation (SCO), Collective Security Treaty Organization (CSTO), and the Eurasian Economic Union. These three initiatives have been under the serious watch of western countries. Former President Nursultan had been worried about the future of Central Asia because he believed that Central Asia is (was) a high-stake landmass and he feared that the tug of war between the United States and Russia would be contested in Central Asia.
Instability in Central Asia would not only be dangerous for Russia rather equally harmful for China and its vision of the Belt and Road Initiative (BRI) therefore injecting instability would kill two birds with one arrow.
The long presence of the United States and NATO in Afghanistan had already changed the dynamics of this region and some central Asian countries had been beneficiary or at least supportive of western powers during and after the withdrawal of the United States. We understand that Central Asian countries are strongly critical of accepting Taliban rule in Kabul and would not accept interim government. Some regional experts claim that the United States and western countries are behind this stated position of some central Asian countries. Such developments are indicators of how many political dynamics have been changed in Central Asia during the last 20 years nevertheless these countries had been psychologically, socially, and economically linked with the Russian federation till such time the United States entered Afghanistan.
One should not take Kazakhstan situation as just a local event or just political unrest rather it has a multidimensional outlook and it can trigger animosities and enmities within Central Asian states, barring smooth travel and trade within the region that would ultimately halt Chinese vision of smooth and free trade within Central Asia states that is the main requirement of success of BRI.
It will build pressure on Russian borders from one corner to other as western countries are already working hard to show their physical presence in Ukraine and now unstable Kazakhstan would be a wonderful opportunity for western powers. On the other hand, the demand of the Kazakh government and request of President Tokayev to the member states of the Collective Security Treaty Organization (CSTO) to provide military assistance in the conduct of the counter-terrorist operation would provide a direct opportunity to Russian to install its troops within Kazakhstan and at its bordering areas with other Central Asian states.
It is expected that western media and western countries soon would question the human rights situation and would demand the country to ensure freedom of speech to the people of Kazakhstan. Western media would have more opportunities to raise human rights issues when the Kazakh government would control unrest with administrative force.
The statement issued by the Foreign Office of Kazakhstan has indirectly preempted this particular issue and said that Kazakhstan is committed to complying with international obligations in the field of human rights and the continuation of the course of reforms within the framework of the "Listening State" concept, implemented by President Tokayev.
Kazakhstan which is the richest country in Central Asia and hub of foreign investment in Central Asia also ensured that the state will continue to ensure the rights and interests of investors, the safety of foreign citizens in the country, including representatives of the diplomatic corps and journalists.
It is pertinent to mention that on January 5, 2022, a state of emergency was introduced to clamp down riots that initially began in the Mangystau region where residents demanded a reduction in the retail prices for liquefied gas. Kazakh government said that the government promptly took measures to reduce the prices and introduced a moratorium on price increases for socially significant food products, fuel, and utilities. However, the situation abruptly changed when riots escalated and spread in other parts of the country and rioters attacked administrative offices and military sites in the city of Almaty captured the airport, took foreign passengers hostage, and took over the control of cargo airplanes.
It all went out systematically and indicated a high level of preparedness and coordination of the rioters.
Now law enforcement agencies and the Armed Forces of the Republic of Kazakhstan are authorized to stop any illegal actions and Kazakh leadership is reviewing the situation how did law enforcement agencies not respond when rioters were controlling airports, military installations, and administrative buildings?
Having experience of over 20 years covering Central Asia as a Development Observer and journalist, I believe these disturbances are sponsored and have nothing to do with governance, etc. Kazakhstan is one of the most progressive and stable countries in Central Asia and unrest in Kazakhstan can bring a snowball effect, trigging color revolutions or Springs in other Central Asian states.
Since President Kassym-Jomart Tokayev had been working closely with former President Nursultan for a long time and knows what fears former President Nursultan had in his mind. President Kassym-Jomart Tokayev has huge experience in Foreign Affairs and Diplomacy, I trust he would manage the situation and would not allow anybody to play with the future of his country.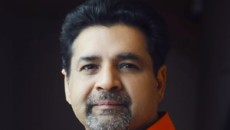 Note: Agha Iqrar Haroon is a senior journalist who had been covering conflict zones including the Afghan War from 1996 to 2002. His area of work in Central Asia, South Asia, and Eastern Europe regions. He is also Chief Editor of DND News Agency
Disclaimer:
The views and opinions expressed in this article/Opinion/Comment are those of the author and do not necessarily reflect the official policy or position of the DND Thought Center and Dispatch News Desk (DND). Assumptions made within the analysis are not reflective of the position of the DND Thought Center and Dispatch News Desk News Agency.