Astana, Kazakhstan: The government and the people of Kazakhstan observed the "Day of Remembrance of the Victims of Political Repressions" on Thursday to remember those who were purged by Totalitarian rule of Joseph Stalin.
Thousands of people paid homage to those who faced enforced starvation and purge during early 1930s under the totalitarian rule of Joseph Stalin.
It may be mentioned that May 31 is marked as "Day of Remembrance of Victims of Political Repression" in Kazakhstan to honour those who were purged through 20th century repression and starvation in Kazakhstan.
According to available data, over two million people died, over one million had to leave Kazakhstan and thousands were convicted during 1929-1933.
It is pertinent to remember that Great Famine which also known as Holodomor (Голодомор) was forced on the people of Kazakh SSR and Ukraine SSR as both SSR were food buckets of former Soviet Union. The Totalitarian rule took away grains from fields and confiscated all items of food, leaving millions of people to die with starvation. Stalin era used brutal force against those who voiced against unjust and over 25,000 Kazakh people out 103,000 convicted were sentenced to be shot for political reasons. 11 camps were built in Kazakh SSR to keep in custody those repressed and their family members.
On the day of remembrance, the father of the nation President Nursultan Nazarbayev addressed his nation and stated that people of Kazakhstan should clearly understand the origins and reasons of the tragedy that was followed by agricultural collectivization of the Soviet government accompanied by famine and direct violence.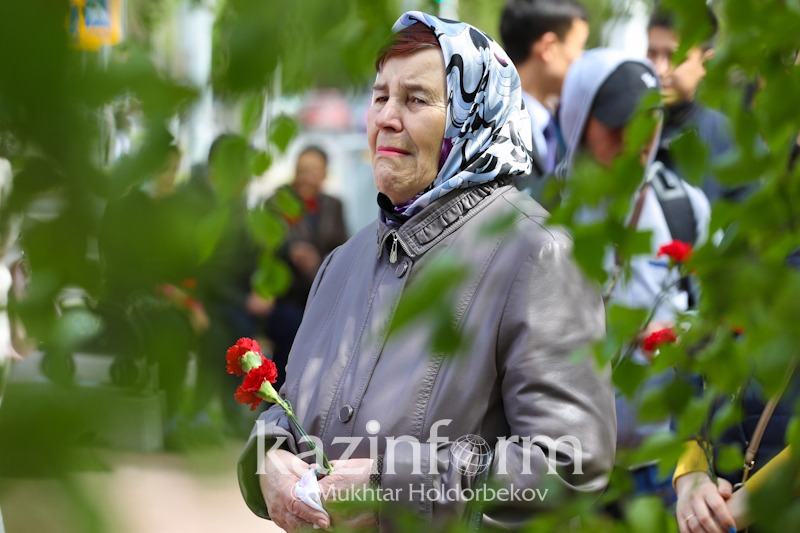 He stated that people will always remember those black ordeals and will guard and evaluate the greatest achievement of Independence.
Meanwhile, the Secretary of State of the Republic of Kazakhstan Gulshara Abdykalikova paid tribute to the victims of political repression at Tuye Tobe (Camel Hill in Kazakh) Memorial in Aktobe where a mourning rally was also arranged.
According to Kazinform, over 1,000 people came to pay tribute to the victims of political repressions, including the members of the Majilis of the Kazakh Parliament, representatives of the Assembly of People of Kazakhstan, governmental institutions, ethnocultural associations, prominent members of the community, religious leaders, veterans, relatives and friends of those who died in the years of repressions and famine.