Islamabad, Pakistan: To send a strong message to the Kashmiris that the whole nation stands behind them in these testing times, all embassies and missions of Pakistan abroad observed Kashmir Solidarity Day here today.
One of the most impressive event was arranged by High Commission for Pakistan, Canada.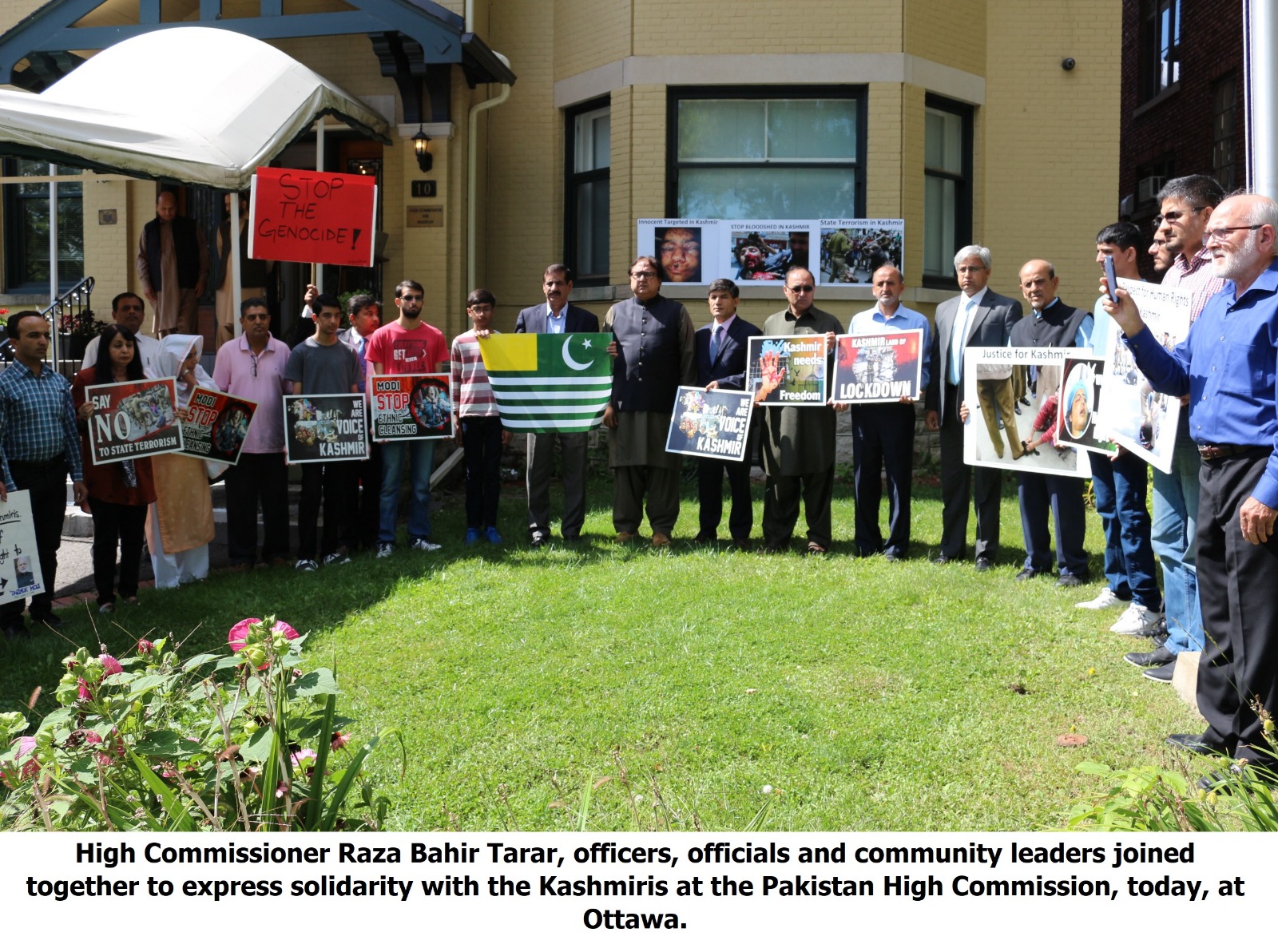 The High Commission's officers, officials and community leaders joined together to observe "Kashmir Hour" from 1200 pm to 1230 pm. National Anthems of Pakistan and Azad Jammu and Kashmir were played to mark the event.
High Commissioner Raza Bashir Tarar briefly addressed the gathering and said that today the Pakistanis, across the globe, are standing with our Kashmiri brethren who are going through a very tough time. He said that international community should take notice of sufferings of the Kashmiri people at the hands of Indian occupation forces. Participants of the event held placards condemning human rights situation in occupied Kashmir.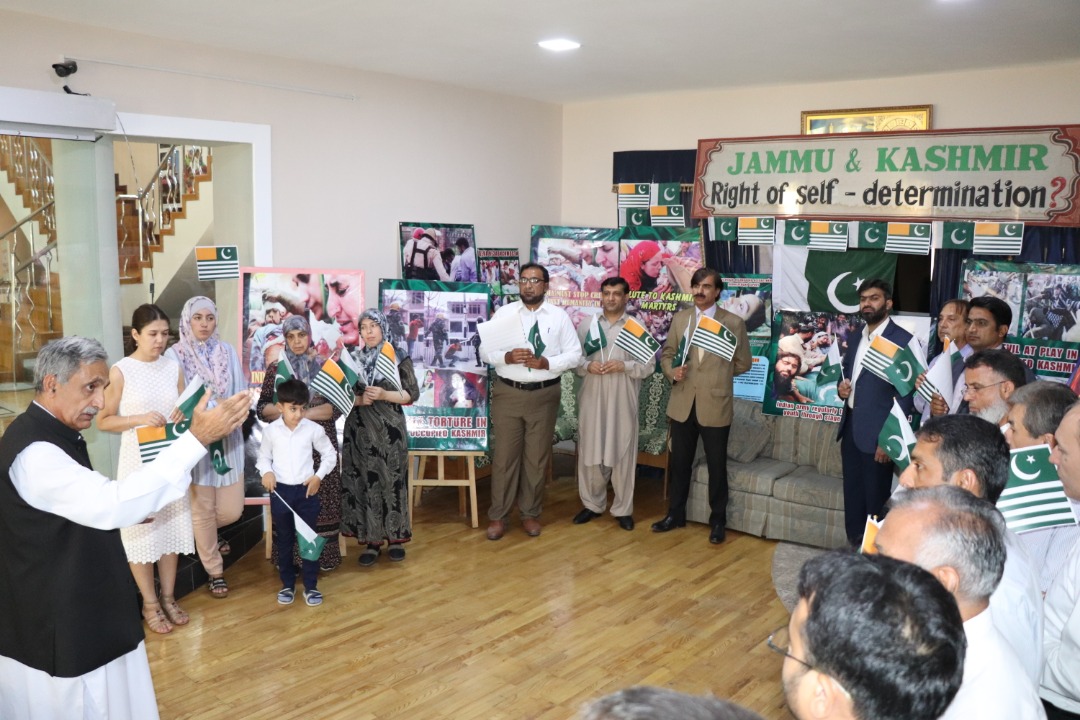 Meanwhile, Pakistan Embassy in Tashkent, Uzbekistan also held an impressive gathering of staff, having Kashmiri flags in their hands and showing their unbeatable support to Kashmiris of Indian Occupied Kashmir.
Ambassador Dr. Irfan Yusuf Shami explained to participants that Pakistan would stand with Kashmiris at all cost and Indian genocide in IoK would be shared with whole world by Pakistani diplomats.