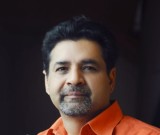 By Agha Iqrar Haroon
Sometimes, I strongly believe that Imperialist powers deliberately left undecided borders and wrong demarcation of areas before they left countries so new independents states keep fighting with their immediate neighbours to cease possible growth of newly independent states.
France left several bones of contentions in Africa, United Kingdom left unresolved Kashmir valley, former Soviet Union left several bones of contentions in Central Asia like Tajikistan – Kyrgyzstan and Uzbekistan border disputes and in former USSR also left dispute in South Caucasus region of Eurasia in the shape of Nagorno-Karabakh dispute.
United Kingdom left Kashmir Valley unsettled and allowed Indian illegal occupation of a big part of Kashmir valley against historic, ethnic, religious and geographic perspectives. Former Soviet Union did the same to help Armenia to install its unethical, illogical, illegal occupation of Nagorno-Karabakh which was historically, ethnically, geographically and religiously an integral part of Azerbaijan.
Armenia historically conducted several genocides of Azerbaijani civilians and former Soviet Union knew that Armenia would never allow Azerbaijan to flourish peacefully.
It is pertinent to mention that Azerbaijan today March 31 would mark the Genocide Day as thousands of Azerbaijani citizens were massacred in 1918. Human history would always remember massacre of Azerbaijanis by Armenian Dashnaks and Bolsheviks.
According to available data, over 11,000 civilians were purged only in the city of Baku including children and women.
Azerbaijani historians say that genocide started on March 31 and continued till the night of April 2 in Baku.
Genocide was widespread and Armenian Dashnaks killed more than 16,000 Azerbaijanis in Shamakha County, 2,000 in the villages of Guba and burned down hundreds of villages in Zangezur, Nakhichevan, Lenkaran, Mugan and Nagorny Karabakh. Story does not end here—-
Since 1988, thousands of civilians had died in this conflict from both sides and Armenian hostilities and illegal occupation of Azerbaijani lands continued. wars— negotiations– ceasefires—wars—negotiations -ceasefires are different chapters of history of Nagorno-Karabakh conflict.
Historically, conflicts are only won through dialogue and negotiations. War is not a solution rather war is an aberrant and it brings more problems to conflict zones and regions.
In nuclear South Asia, we recently observed that Indo-Pak standoff reached to a dangerous zone in last week of February 2019 over Kashmir dispute when both nuclear countries got engaged in striking each other but situation became relatively calm with the involvement of international and regional powers.
Pakistan always offers dialogue to India but unfortunate to say that New Delhi since last 3 years follow the policy of avoidance but now looks ready talk to Pakistan after facing fiasco of Indian Air Force (IAF) which lost two of its fighter jets in dogfight with Pakistan Air Force on February 27 and Pakistan captured one of IAF pilot and then returned him to India as a good-will gesture. Dialogue is the only key to resolve conflicts between Pakistan and India and both countries slowly but surely moving towards this option.
One positive news has also come from South Caucasus region of Eurasia where Azerbaijan and Armenia got engaged in serious deliberation and dialogue to resolve conflicts.
President of Azerbaijan Ilham Aliyev and Prime Minister of Armenia Nikol Pashinyan held a direct meeting in Vienna Austria on March 29, 2019 under the auspices of the Co-Chairs of the Organization for Security and Cooperation in Europe (OSCE) Minsk Group, at which they discussed the Nagorno-Karabakh issue.
The two leaders agreed to continue the dialogue and instructed their respective foreign ministers Zohrab Mnatsakanyan and Elmar Mammadyarov to meet with the OSCE Minsk Group Co-Chairs to that end.
United Nations has appreciated this meeting and the UN Secretary-General supported this meeting and lauded both the countries for creating an environment conducive to peace and on taking further steps towards successful negotiations.
The UN secretary general also welcomed the recommitment by Ilham Aliyev and Nikol Pashinyan to strengthening the ceasefire and addressing humanitarian issues, as well as continuing dialogue to find a peaceful solution to the conflict.
It is pertinent to mention that UN Secretary General during Indo-Pak standoff also asked both countries to avoid war and to follow the path of negotiations.
I believe that UN instead of only advising countries engaged in conflicts in South Asia and Caucasus region to calm down and sit for dialogue should come forward and execute its (UN) powers for implementation of resolutions passed by its own House (UN Security Council) to bring lasting peace in these regions and to resolve conflicts.
Sometimes I feel that UN is also a form of "Imperialist power" which prefers to keep conflict alive at several corners of the world and let the wars going on—- Syria—Libya—Iraq and Afghanistan are other examples if someone does not understand what I feel about United Nations.
Disclaimer:
The views and opinions expressed in this article/Opinion/Comment are those of the author and do not necessarily reflect the official policy or position of the Dispatch News Desk (DND). Assumptions made within the analysis are not reflective of the position of Dispatch News Desk.