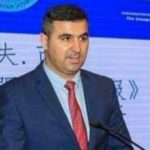 By Seymur Mammadov
Who would have thought that the two major nuclear powers of South Asia – Pakistan and India, which were put on the brink of war as a result of the terrorist attack in Pulwam last February, would be able to agree on cooperation within the framework of the Kartarpur corridor project that would connect the cities of Kartarpur in Pakistan and Dera Baba Nanak in the Indian state of Punjab.
After long negotiations, with the personal efforts of the Prime Minister of Pakistan, Imran Khan, the border crossing from India to Kartarpur, Pakistan, will open tomorrow (on Saturday) for Indian Sikh pilgrims, ahead of the 550th birth anniversary of Guru Nanak starting on November 09.
This is a historical event in itself, new opportunities are opening up for building a dialogue, interaction between two peoples that have always lived side by side, in conditions of friendship and mutual understanding.
And today, this corridor could be the beginning of a new era in Pakistan-India relations. Pakistan and India have broken old stereotypes of thinking and decided on something new. Frankly, this cannot fail to note the merits of Prime Minister Imran Khan, who, after coming to power, made his efforts and continues to do this to normalize relations with India.
I am sure that many of us remember well the generous gesture of Imran Khan during the February crisis in Kashmir – Pakistan handed over a fighter pilot to India as a sign of reconciliation between the two countries.
Along with the release of the pilot, Imran Khan repeated his appeal to India with a proposal for de-escalation and negotiations, adding that Pakistan and India should live in peace. However, Imran Khan made another gesture, another step towards reconciliation with India.
The Pakistani Prime Minister, despite the fact that India abolished the special status of Jammu and Kashmir, thus projecting a new round of escalation of the conflict in Kashmir and imposing over 90-days communication blackout in Indian Occupied Kashmir, initiated negotiations to open the Kartarpur corridor and even canceled two demands.
The first requirement is that Sikh pilgrims will have the right to visit Gurudwara Kartarpur Sahib and other shrines in Pakistani Punjab on the basis of an identity card, that is, they will no longer need a foreign passport.
The second requirement is that they no longer have to register 10 days in advance. In addition, no fee will be charged on the day of inauguration. I wonder what is the point? Why did Imran Khan cancel passport requirements when visiting shrines?
Until 1947, Pakistan and India lived as one big family, there were no borders between countries, Pakistanis and Hindus walked to each other, freely visited shrines, no one required a passport and other types of documents to visit historical and cultural monuments. At that time, the peoples of Pakistan and India were viewed in the context of a single population.
No one could have thought that once both nations would have to live separately, survive a lot of suffering, several wars that took many lives on both sides. Only the conflict of 1971 claimed the lives of more than 10 thousand Pakistani and Indian lives.
In fact, Imran Khan, providing such preferences to pilgrims from India, wanted to remind the Indian authorities of the special historical ties between Pakistan and India, the history of friendship between the two peoples.
Pakistan's agreement on the opening of the Kartarpur corridor means that today the leadership of Pakistan advocates not only for peace talks, but also for close economic ties with India. Pakistan and India are inseparable neighbors who have nowhere to run from each other.
The geographical location, the history of coexistence and the centuries-old friendship of the two peoples – these are what unite these two countries. History must not be forgotten, it must be told to a new rising generation, the youth of both countries must be prepared for peace and friendship, and hatred for their neighbor should not be instilled in them.
Nevertheless, there are fears among representatives of the Indian political elite that Pakistan is hiding some malicious intent behind the opening of the Kartarpur corridor.
There is concern that Pakistan might try to rekindle Sikh separatist elements in India. This is just idle talk, speculation of those who are not interested in normalizing Pakistani-Indian relations, advocate war, escalate the conflict in the region, try to drive a wedge into the relations of two peoples, to stain the history of two friendly peoples with blood.
The only way out of this situation is to develop trust between the two countries through dialogue. Lack of contact gives rise to all kinds of mistrust, and ultimately this leads to a situation where hostility dominates common sense. In this case, countries are forced to build up military power and purchase new weapons. The arms race is the path to regression, not progress.
As a result, people suffer, unemployment and imbalance in the development of regional economies are growing. Does India and Pakistan need this? I don't think so.
I would like to hope that the Kartarpur corridor will eliminate the stumbling block in Pakistan-India relations, ease the tension in the region, create new formats for dialogue between the two countries, and most importantly put an end to seventy years of hostility. If the Kartarpur corridor works without any excesses, Pakistan and India, which are on the verge of war, may become the main role models for other conflicting countries, and Imran Khan will long remain in the memory of two nations as a standard bearer of peace and friendship.