Moscow, Russia: The SCO-states military leadership called for expanding of cooperation on security and defence at the session of chiefs of CSO general staffs meeting.
The meeting was which was hosted by Chief of the Russian General Staff General of the Army Valery Gerasimov here on Tuesday is part of joint military counter-terrorism exercises of the SCO "Peace Mission-2018".
"All the attendees called for expanding partnership in defence and security", said General of the Army Valery Gerasimov after session of the meeting.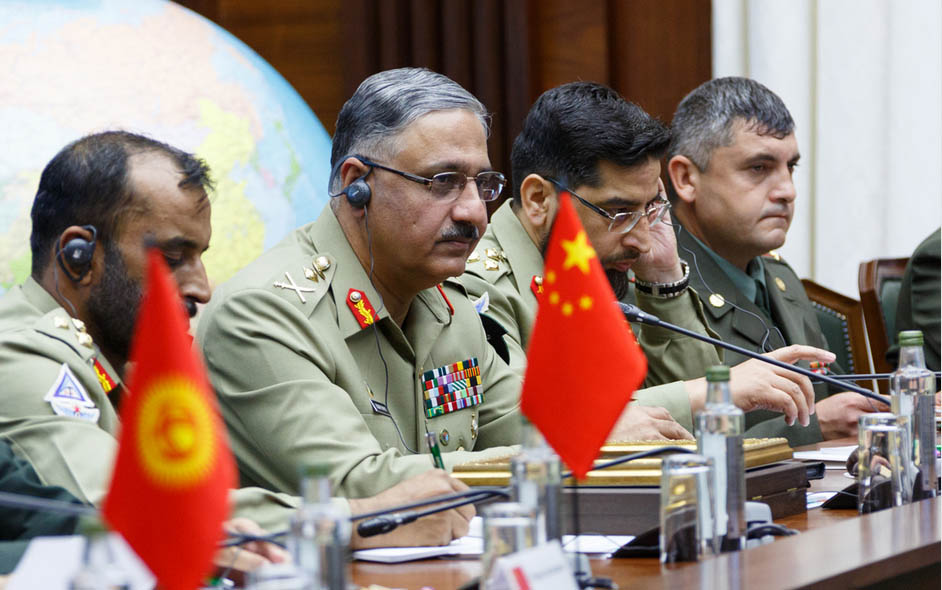 Ministry of Defence of Russia through a statement said that the meeting was held in a constructive manner. The participants discussed issues relating to improvement of military cooperation. At the end of the meeting, chiefs of general staffs inked relevant documents.
General of the Army Valery Gerasimov noted that the SCO countries unite unified priorities – good-neighborliness, mutually beneficial cooperation, regional stability and security.
"We are confronted by common challenges and threats, primarily by international terrorism, which is clearly confirmed by recent events." Recently, it is obvious to all that it is possible to ensure security only through joint efforts, "added Gerasimov.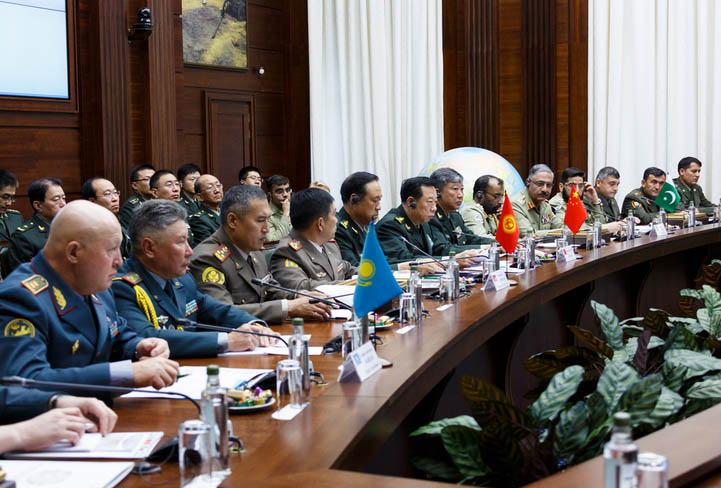 At the meeting, the chiefs of the General Staff will exchange views on topical issues of regional security and improve military cooperation, as well as discuss implementation of the decisions of the heads of the defense departments of the SCO.
The meeting of the chiefs of the general staffs, in which the representatives of Russia, India, China, Pakistan, Kazakhstan, Kyrgyzstan, Uzbekistan, Tajikistan and Belarus take part, is taking place during the joint military counter-terrorism exercises of the SCO "Peace Mission-2018".
"The meeting participants spoke in favor of expanding partnership in the field of defense and security," Gerasimov said.
It is pertinent to mention that Shanghai Cooperation Organization (SCO) Peace Mission 2018 was held in Chebarkul, Russia. Military contingents of the all eight SCO member nations. The exercise provided opportunity to armed forces of SCO nations to train in counter terrorism operations in urban scenario in multinational and joint. This was first time that arch rival from South Asia– India and Pakistan attended together any military exercise.