Jobs in State Bank of Pakistan
The State Bank of Pakistan (SBP) has invited applications from talented and energetic candidates for the Karachi-based position of Director (OG-7) in the Digital Innovations and Settlements Department (DI&SD).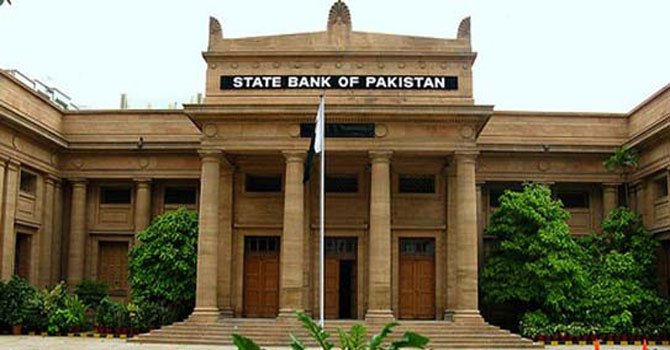 Key responsibilities of the Director DI&SD will include but are not limited to, the following:
Develop the Strategic direction of the department and review and align the departmental functions with the strategic direction so developed.
Provide effective leadership, coaching and mentoring with strategic orientation to the DI&SD team to gear team efforts towards the achievement of the SBP's policy and strategic objectives on digitization of payment landscape.
Review and implement strategies, programs and initiatives to significantly scale up access to digital financial services preferably through the use of new technologies.
Supervise the development of comprehensive Payments & Settlement infrastructure in Pakistan in line with international best practices as well as new and emerging innovative and disruptive technologies.
Supervise the successful implementation of RAAST, Pakistan's Instant Payment System and allied requirements/enhancements, through all phases of project management lifecycle to ensure successful completion. Similarly, ensure timely completion of other similar projects like the large value transfer system and the centralized security management system.
Identify and implement initiatives for the digitization of various aspects of the economy including but not limited to retail and wholesale payments by utilizing innovative and disruptive technologies. Examples of such initiatives includes Central Bank Digital Currency (CBDC), Faster Payments, establishment of Regulatory and technical Sandboxes and Innovation offices, Digital / shared KYC, adoption of artificial intelligence and machine learning techniques etc.
Ensure smooth and continuous operations of critical payments infrastructure – Pakistan's RTGS – Real Time Gross Settlement System (PRISM) and Instant Payment system (Raast) including settlement of ancillary clearing and settlement systems while ensuring effective liquidity management, implementation of mechanisms and procedures for resolution of participating banks settlement issues.
Effectively implement regulatory and supervisory international principles and standards like Principles for Financial Markets Infrastructure (PFMIs) and conduct regular self-assessments of digital payment systems owned and operated by SBP.
Promote Roshan Digital Account Scheme to ensure continuous increase in the number of accounts and the funds received and identify ways to enhance product offering, facilitating inwards fund transfers, addressing customer complaints while enhancing customer experience and increasing the overall value proposition.
Coordinate and laisse with other Central Banks/Monetary Authorities, international multilateral organizations, global multinational organizations, associations etc. for knowledge sharing, learnings, identification of global trends and strengthening cross border coordination.
Set up innovation offices at SBP with the objective of identification and adoption of emerging technology trends and collaborating with external stakeholders like incubators, universities and other innovation intermediaries for the adoption and promotion of digital financial services in Pakistan.
Develop the Business Plan, Manpower Plan and Budget of the department and supervise timely completion of developmental projects.
Develop research papers and concept notes with recommendations for SBP's senior management.
Eligibility Criteria:
Education:   
Master's or Bachelor's degree (with a minimum of 16 years of education) in Engineering (Computer, Software, Systems, Telecommunication or similar discipline), Computer Science, Mathematics, Statistics, Economics, Finance, or Business Administration from an HEC recognized university or a reputable foreign university.
Candidates with in-depth knowledge of national and international legal and regulatory frameworks and/or relevant certifications in the area of digital financial services will be preferred.
Age:   
Maximum 50 years (as on last date of application submission and as per CNIC). Relaxation may be allowed in case of additional relevant experience and certifications.
Experience: 
At least 15 years of experience in the area of Digital Financial Services with a minimum of 4 years in senior management position (as on last date of application submission).
Candidates with following work experience will be preferred:
Working with a foreign Central Bank or Monetary Authority, international multilateral organization or a global multinational organization in the area of digital financial services.
Working on large scale/national level digital payment/financial services infrastructure project(s).
Development of legal and regulatory frameworks in the area of digital financial services.
Experience of cross border payments and settlements.
Link to Apply:
https://career.sbp.org.pk/verification?pid=116
Application Procedure
Interested candidates meeting the above-mentioned eligibility criteria may submit their applications online on https://www.sbp.org.pk/careers/status.asp.
The system generated application form may also be shared through surface mail addressed to Deputy Director, Resource Management, HRD, State Bank of Pakistan, 10th Floor, SBP Main Building, I.I. Chundrigar Road, Karachi with the applied position written on top right of the envelope. Last date of application submission is September 18, 2023.
The appplications, which are not in accordance with defined requirements in the advertisement, will not be entertained.
Only shortlisted candidates will be contacted.