ISLAMABAD, Pakistan: The Islamabad Capital Territory (ICT) recorded the second-highest COVID-19 Cases across the Country on January 19, 2022 after Karachi.
As per the data, Islamabad registered the COVID-19 positivity ratio of 15.37% on January 19 while it stood at 41.06% in Karachi.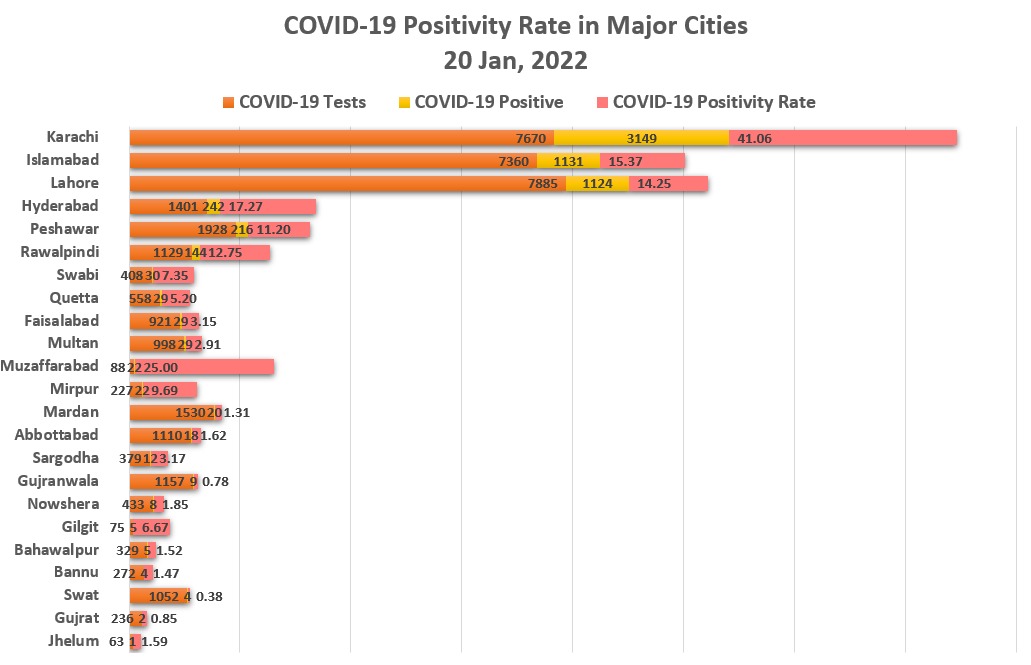 In the ICT, 7,360 individuals were tested yesterday to ascertain the disease, and 1,131 of them were found infected.
"This is the highest number during the pandemic, among all the waves in a single day," the District Health Officer (DHO) Dr. Zaeem Zia said.
Throughout the Country on Wednesday, 6,808 Coronavirus Cases were recorded with a positivity ratio of 11.55% and 5 people died of the disease.
Statistics 20 Jan 22:
Total Tests in Last 24 Hours: 58,943
Positive Cases: 6808
Positivity %: 11.55%
Deaths :5
Patients on Critical Care: 918

— NCOC (@OfficialNcoc) January 20, 2022
As of now, 24 educational institutions have been sealed in Islamabad since the fresh wave of Omicron variant infections battered the Capital.
To halt its severe impact, the Islamabad administration has also imposed stringent restrictions in the territory, banning all kinds of indoor events and limiting the number of attendees for outdoor activities.
Overall till date, 113,688 people have been infected by COVID-19 and 969 have succumbed to it in the ICT since the outset.