By Shazia Anwer Cheema
The attack at Kabul Airport killing over 100 people including 13 US soldiers shepherded by Islamic State (ISIS–also known as Daesh) and two attacks in Baluchistan is not a message only to the Taliban for being ready for a strong resistance rather this message is for all neighboring countries.
The arrival of ISIS from the Middle East to Afghanistan is still a mystery if someone does not want to blame the United States or India for this exodus although information and data available indicate that ISIS unchecked arrival in the region took place during US-sponsored government in Afghanistan.
The main target of ISIS in Iran and Syria had been the Shia community. Attacks over the Hazara community in Pakistan as well as in Afghanistan were also claimed by ISIS. Meanwhile, it looks ISIS and TTP are faces of one body in Pakistan.
It is worth reviewing the background of ISIS presence in Afghanistan to understand the current situation.
In December 2017 Russia claimed that about 10,000 Islamic State militants are in Afghanistan. Zamir Kabulov, Russia's special presidential envoy for Afghanistan claimed that helicopters "without identifying insignia" are (were) transferring fighters near Central Asian borders and also delivering western military equipment to ISIS foot soldiers. Russia raised this issue even at the UN level. However, no answer came from those who were manning the skies of Afghanistan. The world kept silent.
There is no doubt that Russia was among the first to be sounding the alarms in connection with the emergence of Daesh in Afghanistan and it raised serious questions and placed serious allegations that ISIS fighters had been transporting in helicopters to Central Asian borders. A number of Central Asia states and Russia raised this issue at the platform of the Regional Anti-Terrorist Structure (RATS) Shanghai Cooperation Organization (SCO).
Bangladeshi intelligence claimed that ISIS had training camps in South India and an attack on Holey Artisan Bakery in Gulshan Thana in July 2016 night was originated from South Indian ISIS group. The world kept silent.
Several dead bodies of Indians belonging to Indian State Kerala were recovered from the ISIS compound bombed by the US in Achin district in southern Nangarhar Province.
Indian-based Think Tank Observer Research Foundation (ORF) report titled "Uncovering the influence of ISIS in India" published in July 2018 confirmed the presence of ISIS in the South Indian region. The world kept silent.
ISIS had been conducting suicide attacks in Pakistan as well as in Afghanistan and its prime target had been Hazara Shias. Pakistan had been informing the world forums that India had been using Afghanistan as a launching pad for terrorism within Pakistan and ISIS had been supported by Indian intelligence agency RAW while the Taliban also had been claiming that NDS pitched ISIS against the Taliban as their irregular Army.
Central Asian countries had expressed their concerns about the large-scale presence of ISIS fighters close to Afghan borders.
Keeping the above-mentioned scenarios, it looks that the re-emergence of the ISIS-Khorasan in Afghanistan has, in fact, a message to Iran that ISIS is very much present in Afghanistan, and assurances given by Taliban that Hazara Shias would be protected under Taliban rule cannot save Hazaras from future attacks.
By attacking the Taliban, US soldiers, and civilians at Kabul Airport, ISIS actually re-announcing the existence of ISIS, indicating a new terrorist game has started against the power claims of the Taliban.
This is a message to Iran, Central Asian states, and maybe to China that the Taliban cannot offer a guarantee of security to them.
Keeping ISIS linkages with India, one can understand that India being a spoiler to Afghan peace would not use its proxy in Afghanistan.
A statement of former U.S. Ambassador to Afghanistan Ryan Crocker is important to visualize the expected dreadful scenario of Afghanistan. Crocker in his interview on CNN's "The Lead," indicated that what happens in Afghanistan doesn't stay in Afghanistan and the war is yet to come. Honestly speaking what had been happening in Afghanistan had never been stayed only inside Afghanistan rather Pakistan faced the same brunt for over 15 years and Director General ISPR Maj General Babar Iftikhar in his recent press briefing confirmed that Pakistan lost 85,000 plus souls because Afghanistan under Karzai and Ghani rules had been a breeding ground of terrorism for Pakistan especially.
Western silence can be considered criminal negligence, in animosity to Taliban closing eyes towards the next phase of Afghan chaos will provide no good to anyone. It will only stage another turbulent situation, more unrest in the region, and more refugee crises. EU power corridors are already regretting in whispers about the error of their judgment regarding becoming part of this war theatre. COVID 19 pandemic has created an economic crisis even for the main economic EU pillars. EU intelligentsia is already not in the mood to gamble again. Chaotic Afghanistan is on no one's favorite list now except for those few who are still not ready to withdraw their hatred, toward China and Iran.
You don't have to be a fortune teller to see that installation of another version of the so-called extremist group has clear instructions to poke into the internal affairs of China and especially Iran by giving hard time to the Taliban to keep their promise of peace in the region. If the US knew the Kabul attack timing and place and also killed the perpetrators immediately thereafter, then why couldn't they prevent the massacre? Either they panned it themselves or they are a big fraud telling lies about killing the culprits. One can blame that westerns will, in any case, not allow settling the Taliban in peace.
It is high time for the EU to play the role of mediator starting by breaking its silence and telling the warmonger that it is enough now. Our economy cannot bear another influx of refugees. The core purpose of NATO was not establishing a suicide squad for NATO Alliance.
George N. Curzon in his book "Russia in Central Asia in 1889" published in 1967 writes that British policy on Afghanistan was a farrago of inexplicable waywardness. Does the US follow the same British Policy in the same land—-Afghanistan?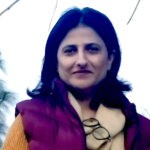 Note: The writer Shazia Anwer Cheema is a Prague-based Foreign Affairs expert writing for national and international media outlets. She is a Ph.D. Scholar of semiotics and Philosophy of Communication at Charles University Prague. She heads the DND Thought Center. She can be reached at her: Twitter @ShaziaAnwerCh  Email: shaziaanwer@yahoo.com