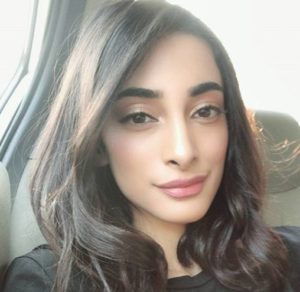 In a stressful society with full of stereotypes, the suicide committed by model Anam Tanoli isn't a startling occurrence as per the Pakistan Institute of Medical Sciences, more than 500 women attempted suicide in Pakistan last year for various reasons.
The 26-year-old Anam Tanoli – who had just returned to Pakistan two months ago from Italy wherein she was for a fashion designing course – took her own life by hanging herself with a ceiling fan at her residence in Lahore's Defence area.

What instigated Anam Tanoli to resort to commit a suicide attempt? Was it merely a suicide or a murder carried out by the whole society? Unfortunately, being a resident of this society still gripped by stereotypical values (though not all to be blamed) and quite frequently bathed in blood in recent times, each and every person has to some extent become insensitive.
Predominantly, women are victims of this phenomena as various causes such as emotional distress, sexual harassment, bullying, and financial constraints etc have multiple times led them ending in suicide attempts.
Anam Tanoli had to deal with the same deep mental stress which has now become quite evident following the surfacing of her 42-second video on social media, in which she looked heavily disheartened by bullying, she had to suffer.
In her video message reportedly recorded a few hours before she committed suicide, Anam Tanoli talked about bullying that how much it irks someone and how an affectee could deal with it.
"Bullying is bad, don't do it, it's just a coward way out, it's a pathetic way out quite frankly. There are people who have been bullied in their own lives, and just they just try to take their miseries out on other people, so don't let it affect you, don't let it bring you down. See if you either try to talk to them or you just remain completely normal, they are not worth it, they are not worth you miseries, and quite frankly they are more miserable inside. So don't try to go there to stop them if we can't, but if we have the power, we should change it," Anam Tanoli said.