Iqra Aziz Stands Out With Her Amazing Performance in "Jhooti"
Iqra Aziz is one of the most talented and versatile young actresses of Pakistan Showbiz Industry who is continuously getting a boost in her popularity with every new role she plays. We have seen her amazing performance in Ranjha Ranjha Kardi, Khamoshi, Choti Si Zindagi, Muqaddas, Qurban, Kissay Apna Kahain, Gustakh Ishq and then the most exciting role she played with a twist in Suno Chanda Season 1 & 2. She is undoubtedly remarkable in her work and proves her dedication to the success of dramas.
After Suno Chanda, she wasn't seen in any drama as she got married in the meanwhile to Yasir Hussain and was enjoying that phase. However, soon after that, we got a surprise in the form of Drama Serial "Jhooti" which is going on air these days on ARY Digital.
This drama has a different plot and storyline according to which Iqra Aziz is playing the lead role of a girl who is so greedy and a liar who can do anything to make the things go in her favour. Along with Iqra Aziz, during the first phase of drama, Ahmad Butt has played the role as Nirma's husband who loves her so much but Nirma wasn't interested in him at all. However, Nirma came to know that Nasir (Ahmad Butt) is a well-off person and she can have good money from him to satisfy her greed.
She loots her husband Nasir in all aspects and accuses him of domestic violence which drags the marriage to a bitter end. The other part of the drama basically revolves around Nirma's downfall subsequent to all wrongs she did with Nasir. Here Iqra Aziz is starred with her real-life husband Yasir Hussain who is playing the role of a fraud property constructor who gets married to Nirma for the sake of money she had. The story is now in the 'Tit for Tat' phase.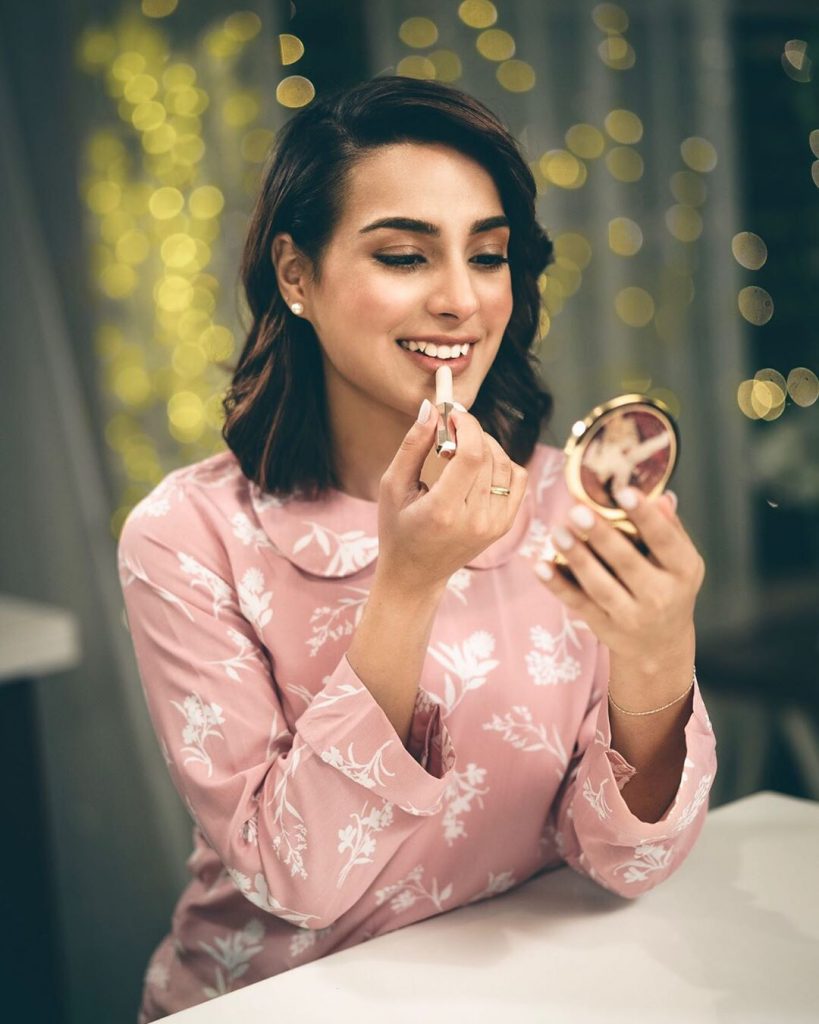 The plot of the Drama
The story of this drama is somewhat typical but plotted differently but as far as Iqra's performance is concerned, she has once again left everyone amazed. The way she owns a character and lives through it all the way until the end of a drama, it is an exceptionally brilliant talent.
During an interview before this drama went on air, Iqra said during an interview that, "I don't know if such people exist or not because I have always met positive people in my life. But this character is about deliberately being a liar and selfish."
She also added about her performance in the pay with Yasir that, "I am not going to reveal about his character. But you can say that maybe I will be in love with Yasir." Well… Yasir is also doing great but one thing is sure that no one can ever beat Iqra in being so original while playing any character.
So keep watching drama serial "Jhooti" every Saturday at 08:00 PM only on ARY Digital and explore what is going to happen next while witnessing Iqra Aziz's amazing acting skills.
OST of Jhooti – Iqra Aziz