LAHORE, Pakistan: The Federal Minister for Railways Sheikh Rasheed Ahmed has said that the International tender of the Mainline-1 (ML-1) project will be issued on September 12 and Pakistan Railways will enter into a new era after completion of the project.
Talking to media representatives in Lahore on Saturday, the minister described the ML-1 as a wide range of infrastructure development project to uplift Pakistan Railways.
The railways minister said that in the first phase, a single track of Karachi Circular Railway will be laid down, and work on double track will be started after completion of single-track.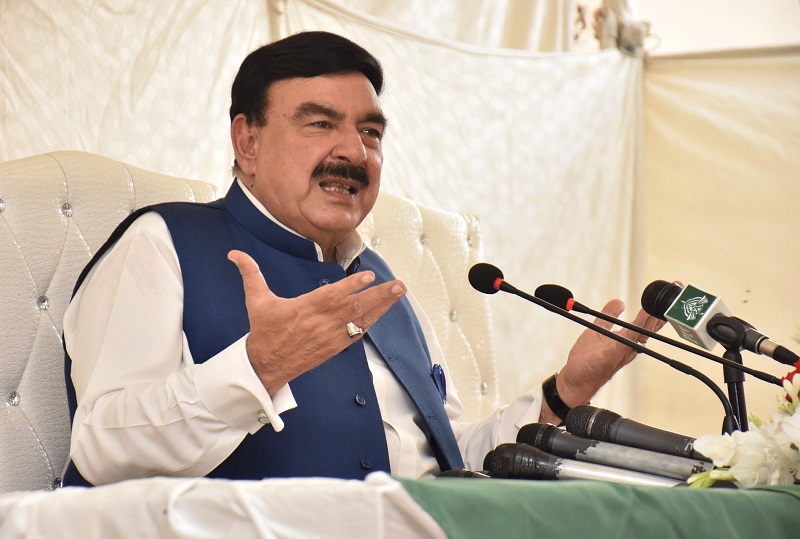 Sharing his views on the political scenario in the Country, he said that Pakistan Muslim League-Nawaz (PML-N) and Pakistan People's Party (PPP) won't tender resignation from the assemblies.
Sheikh Rasheed said that neither Nawaz Sharif and Asif Ali Zardari have any place in future politics nor PML-N and PPP are in a position to organize public gatherings. He said that Imran Khan will complete his five-year tenure as the prime minister.
The minister said that the government will adopt a tit-for-tat strategy towards the opposition.
About Prime Minister Imran Khan's visit to Karachi, the minister said that Today can bring a change in Pakistani politics.
Sheikh Rasheed Ahmed said that if the Federal and Sindh governments succeed to relieve the people of Karachi from their hardships, nothing can be better than this.