Islamabad, Pakistan: The two-day International Conference of News Agencies (ICNA) hosted by State Run News Agency of Pakistan Associated Press of Pakistan (APP) concluded here on Monday.
The initiative of hosting international conference of news agencies was taken by the Managing Director APP Masood Malik who had been a seasoned journalist before taking the responsibility of revamping State Run News Agency.
Representatives of over 25 state run news agencies from Central Asia, South Asia, Far East, Middle East and Eastern Europe attended this conference that was held on May 13-14.
A number of Memorandums of Cooperation including with State Run News Agency of Kazakhstan — Kazinform were signed at the concluding session of the Conference.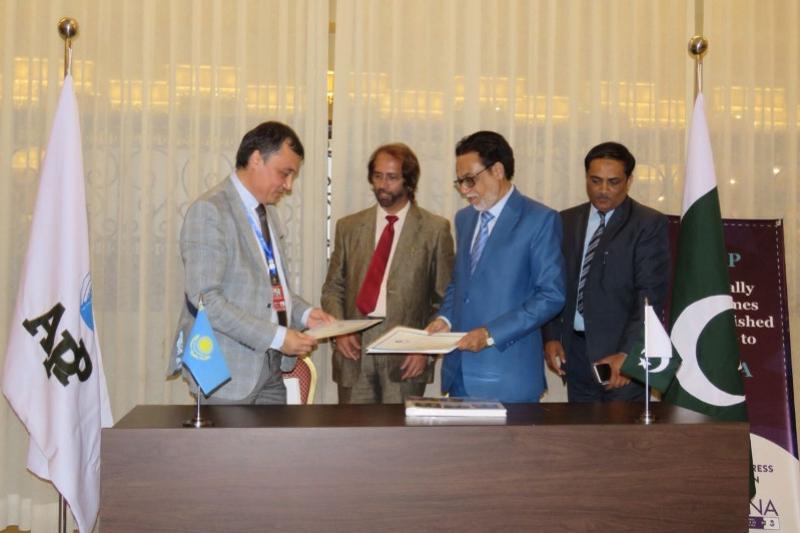 The signing ceremony of the Memorandum of Cooperation between APP and Kazinform International News Agency was attended by Ambassador of Kazakhstan to the Islamic Republic of Pakistan Barlybay Sadykov along with Qamarullah Ch of APP while the document was signed by General Director of Kazinform, Askar Umarov, and Managing Director of APP, Masood Malik.
It is pertinent to mentioned that representatives of 25 state run news agencies were also present at signing ceremony.
"The Conference having the theme as  "Pakistan's Media – Opportunities and Challenges" with special focus on 'News Agencies – Emerging Professional Challenges", gave an opportunity to representatives of state run news agencies of different countries to see Pakistan and understand that Pakistan does not live in 10 century BC or Pakistani are not loaded with AK-47 and residing in caves as portrayed by international media", Chief Editor of Dispatch News Desk (DND) News Agency when asked to comment about the success of this conference.
The Conference was hosted in line with 70th anniversary of Pakistan's independence, aims at highlighting Country's constructive image and promoting collaboration among news, disseminating bodies to cope with the challenges of media revolution.